Fontana Car Accident Lawyer
Fontana's Top Car Accident Lawyer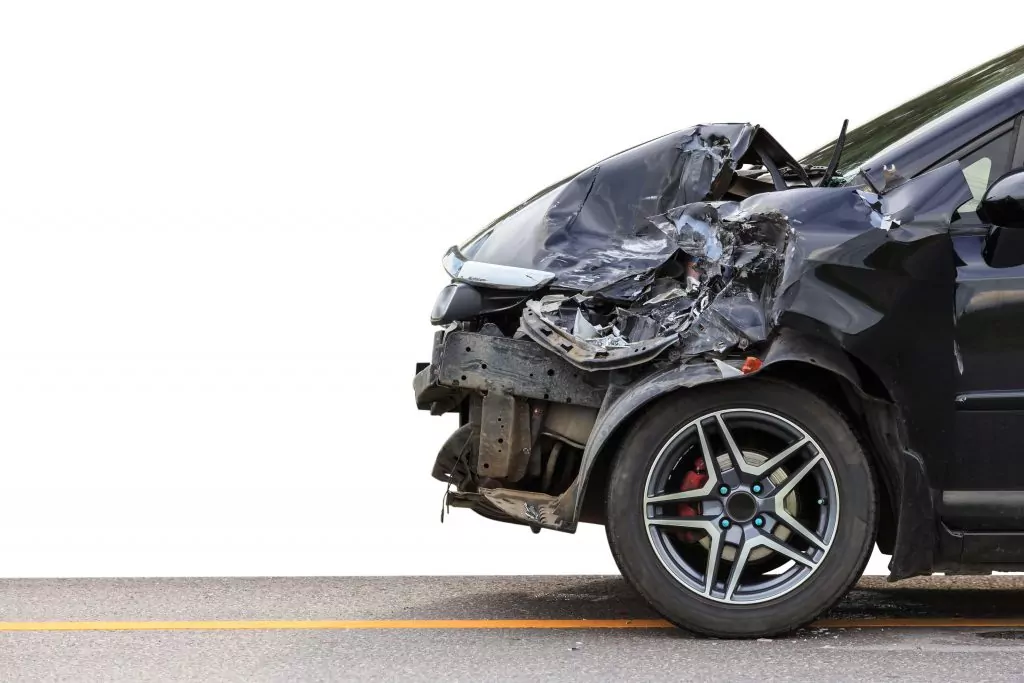 If you've been in a car accident in Fontana, it can be a challenging and overwhelming experience. However, with the help of a Fontana car accident lawyer or Fontana car accident attorney, you can navigate the legal process and safeguard your rights.
At Krasney Law, we understand the impact car accidents can have on your life and are here to support you. Our objective is to help you obtain the compensation you deserve without undergoing a complex and unpleasant process.
Have you faced a Car Accident in Fontana?
Fontana is a city in San Bernardino County, California, located in the Inland Empire region of Southern California. It is known for its bustling economy, diverse population, and numerous outdoor recreational opportunities.
Unfortunately, the city is also known for its high incidence of car accidents. According to the California Highway Patrol, Fontana has one of the highest rates of car accidents in the state.
If you have been involved in a car accident in Fontana, the first thing you should do is seek medical attention if necessary. Your health and safety should be your top priority. Here are some emergency health helpline numbers in Fontana that you can call:
911 – This is the general emergency number in the United States that you can call in case of any emergency, including a car accident.
American Medical Response – (813) 781-1987 – This number can be used to request an ambulance in case of injuries sustained in a car accident.
Once you have received medical attention, you should contact an experienced Fontana car accident lawyer like Krasney Law.
Our attorneys have the knowledge and experience to guide you through the legal process and help you obtain the compensation you deserve. We will handle all aspects of your case, from negotiating with insurance companies to representing you in court if necessary.
How to Manage the Stress of a Car Accident and Handle the Aftermath?
It is important to stay calm and focused during this time to ensure your safety and the safety of others.
If you panic, you may make mistakes that could affect the outcome of the accident, such as forgetting to exchange information or admitting fault.
Take a deep breath, assess the situation, and follow the proper steps to ensure everyone involved is safe and the necessary information is gathered.
Here's what you should do next:
Focus on the present moment and assess your surroundings for potential safety hazards
If possible, move your car to a safe location and turn on your hazard lights
For emergency towing services after a car accident in Fontana, call a reputable 24/7 towing company to avoid further damage to your vehicle
Call 911 if there are injuries or significant damage to the vehicles
Exchange information with the other driver(s) involved in the accident, such as name, contact information, insurance information, and license plate number
Take pictures of the accident scene, including damage to the vehicles and any injuries
Do not admit fault or apologize, as this could be used against you in the legal process
How Does a Fontana Car Accident Lawyer at Krasney Law Help you?
If you or a loved one has been injured in a car accident in Fontana, California, seek the help of an experienced and knowledgeable car accident lawyer.
Most importantly, consult with a lawyer before reaching out to insurance adjusters or other parties involved in the accident to avoid jeopardizing your legal rights and potentially hurting your case.
Here's how the team of Fontana car accident lawyers, Kransley Law can help you:
Free Initial Consultation
At Krasney Law, we understand the importance of getting legal help after a car accident. That's why we offer a free initial consultation to provide you with the information you need to make an informed decision about your case.
During the consultation, we will listen to your story, assess your situation, and determine the best course of action to ensure you receive the compensation you deserve.
Investigation and Gathering of Evidence
Next, we investigate and gather evidence related to your case. This may include gathering witness statements, obtaining police reports, analyzing medical records, and examining the scene of the accident. By collecting this information, we build a strong case that supports your claim for damages.
Negotiation with Insurance Companies
Our Fontana car accident lawyers are skilled negotiators who are not afraid to stand up to insurance companies to ensure that you receive fair compensation for your injuries. 
We work tirelessly to negotiate a settlement that covers your medical expenses, lost wages, pain, and any other damages as a result of the accident.
Filing a Lawsuit if Necessary
If negotiations with the insurance company are unsuccessful, our Fontana car accident lawyers are prepared to take your case to court. We work with you every step of the way, guiding you through the legal process and advocating for your best interests.
Keeping a Clear Communication
Our team at Krasney Law is dedicated to keeping an open line of communication with you and answering any questions or concerns you may have.
We understand that the legal process can be confusing and overwhelming, which is why we make it a priority to keep our clients informed every step of the way.
We communicate with you through various channels, including phone, email, and in-person meetings, to ensure that you feel supported and informed throughout your case.
What Compensation for Damages Can You Expect with Kransley Law?
The average settlement amount in car accident cases in California is around $21,000. 
According to state law, individuals involved in accidents can seek compensation for their damages. But there's no fixed amount for these settlements, as every car accident case is unique. The settlement amount usually depends on a host of factors –
Lost wages
Property damage
Emotional distress
Loss of companionship
Decreased quality of life
After connecting with Kransley Law, here are some of the damages for which you can expect compensation:
Medical expenses
This includes the costs associated with medical treatment for injuries sustained in the accident or incident, such as hospital bills, doctor's fees, medication costs, and rehabilitation expenses.
Lost wages
'Lost wages' refer to the income that was lost due to the injuries sustained in the accident or incident. This includes wages or salaries that would have been earned during the time that the injured party was unable to work.
Property damage
This refers to damage caused to personal property, such as a vehicle, home, or other possessions, resulting from the accident or incident.
Pain and suffering
This refers to the physical pain, emotional distress, and mental anguish that the injured party may have experienced as a result of the accident or incident.
Emotional distress
This refers to the psychological impact of the accident or incident, including anxiety, depression, and other emotional or mental health issues.
Punitive damages (in cases of gross negligence or intentional harm)
Compensation is awarded in cases where the defendant's actions were particularly egregious. These damages are meant to punish the defendant and deter similar behavior in the future.
Legal Process for Car Accident Cases in Fontana
If you're wondering what exactly happens in car accident lawsuits, here's a brief guide explaining the legal process. 
Step 1: Finding a Fontana car accident attorney
It goes without saying, but immediately after the car accident, always seek medical assistance. It will help in timely treatment of injuries and also makes our job easier as it establishes a record of the accident. Simultaneously, start your search for a Fontana car accident lawyer.
Step 2: Investigation
After you have a legal representative, the investigation will begin. The lawyer will collect and analyze medical records, witness statements, police reports, and additional evidence in the form of surveillance footage. The aim here is to build a solid case to prove negligence on part of the at-fault driver.
Step 3: Negotiations with insurance company
With all the findings from the investigation, the lawyer will start the negotiations with the other driver's insurance company. When you have an experienced Fontana car accident attorney from a reputed law firm like Krasney Law on your side, the chances of getting a higher settlement increases. 
Step 4: Filing a lawsuit
If the negotiations are not successful, a lawsuit could become necessary. After serving the lawsuit, the at-fault party would have 30 days to respond to the lawsuit. 
Step 5: Pre-trial
This is when both sides try to seek information regarding the case, through interrogatories, depositions, medical examinations, etc. Your lawyer would also consult experts at this point to strengthen your case. 
Step 6: Mediation
If no settlement is reached during pre-trial, the court can order mediation. In this, a neutral third party could try to facilitate a settlement.
Step 7: Trial
If the mediation also fails, the case goes to trial. During the trial, both sides present evidence, call witnesses, cross-examine, and offer closing arguments. If it comes to trial, the expert attorneys from Krasney Law are your best bet. With over 30+ years, we will help you build a strong case, accurately represent the facts of your accident, and negotiate for the best possible compensation.
Preventive Measures for Future Car Accidents
As a responsible individual, it is crucial to take preventative measures to reduce the risk of accidents occurring in the future. Here's what you can do:
Obey traffic laws and regulations
Avoid distractions while driving, such as texting or using a cell phone
Maintain a safe distance from other vehicles on the road
Regularly maintain your vehicle to prevent mechanical failures
Always wear a seatbelt and ensure that all passengers in your car follow the same
Foreseeing the Future Scenario of a Car Accident
No matter what preventive measures you take, car accidents are unpredictable. Here are some steps that can help you prepare in advance in case you are involved in a car accident:
Keep an Emergency Kit in Your Car
Your kit should include a first-aid kit, a flashlight, flares, a reflective vest, and a notepad and pen to take notes. Additionally, include some basic tools such as a screwdriver and pliers.
Keep Important Documents in Your Car
Gather your driver's license, insurance card, registration, and medical information for emergency responders. Quick access to these documents can aid law enforcement and officials.
Know Your Insurance Policy
Review your policy before an accident happens so you know what to expect in terms of coverage and can make any necessary adjustments.
Know Who to Call
In case of a Fontana accident, dial 911 for medical aid and report it. Seek assistance from a Fontana car accident lawyer, like Krasney Law, to safeguard your rights and navigate the legal procedures.
The Beautiful City of Fontana, California
Fontana is a city located in San Bernardino County, California, in the United States. It is situated in the southwestern part of the county and has a population of approximately 213,000 people as of the 2020 U.S. census. Fontana is known for its large distribution centers, which make it a hub for logistics and transportation industries. The city is also home to the famous Auto Club Speedway, which hosts various racing events throughout the year. Additionally, Fontana has a diverse population and offers a variety of cultural and recreational opportunities for residents and visitors.
Common Causes of Car Accidents in Fontana
New road safety measures are being introduced in California every year, like this California Road Safety Action plan for 2023-24. But even with these measures, car accident-related injuries and fatalities are constantly on the rise. 
The total traffic fatalities in California between 2016 and 2020 were around 3,817, while the total number of serious injuries came up to a whopping 15,070 (!). (2021 California OTS report)
These numbers have only grown since then. Here are some of the main causes behind these car accidents –
1. Phone use during driving
Some people engage in phone conversations or texting while behind the wheel. These distractions divert their attention from the road, increasing the risk of car accidents. 
2. Speeding
Speeding is one of the leading causes for car accidents. When people drive at excessively high speeds, it gives them less time to react to unexpected events. It also increases the force of impact in case of a collision. 
3. Reckless driving
Engaging in reckless driving behaviors, such as unexpectedly changing lanes or driving too closely behind other vehicles, can also result in severe car accidents. 
4. Driving under the influence of alcohol
Drunk driving is another common cause of car accidents in the state of California. When people are under the influence of alcohol, it can impair their coordination and judgement, leading to increased risk of car accidents. 
5. Poor road and weather 
Uneven roads, potholes, lack of clear signs also contributes to accidents. Add to that poor weather conditions and low visibility, and the chances of car accidents increases even more. 
As experienced Fontana car accident lawyers, we have extensive knowledge about the complex nature of these accidents and their underlying causes. If you or your loved one has been a victim in any of these situations, you can seek justice. The team at Krasney Law is here to guide you and advocate on your behalf.
How to Contact Fontana Car Accident Lawyers at Kransey Law?
When you choose Krasney Law to represent your car accident case, you get access to the best Fontana car accident attorney who is well-versed in the art of handling car accident claims. We've been in this industry since 1987, which has allowed us to build fail-proof strategies to recover damages. And that is why we have a No Recovery/No Fee policy. This means that if we're not able to recover any money for you, we will cover all the expenses.
We are committed to providing our clients with the best legal assistance. Krasney Law will do it all, from the investigation, handling negotiations, to pursuing legal action, so that you can rest and recover.
Krasney Law is a prominent California-based law firm specializing in car accident cases. We strive to obtain the highest possible compensation for accident victims injured due to the negligence or recklessness of other drivers.Call us at (909) 442-0357 or visit our website to schedule a free consultation.
FAQs
When should I hire a car accident lawyer?
It is best to hire a car accident lawyer as soon as possible after the car accident.
What can a car accident lawyer do for me?
A Fontana car accident attorney can evaluate your case, collect evidence, engage in negotiations with insurance companies, and provide representation in court if needed. They will assist you in obtaining the highest possible compensation for your damages.
Are car accident lawyers only for major accidents?
No. A car accident lawyer can represent you in both major and minor accidents. Even seemingly minor accidents can have long-lasting consequences, so it's important to consult with an attorney.
Additional Resources
If you want to learn more about car accident lawsuits, you'll find some great articles on our blog, like – 
EXPERIENCE * RESOURCES * RESULTS