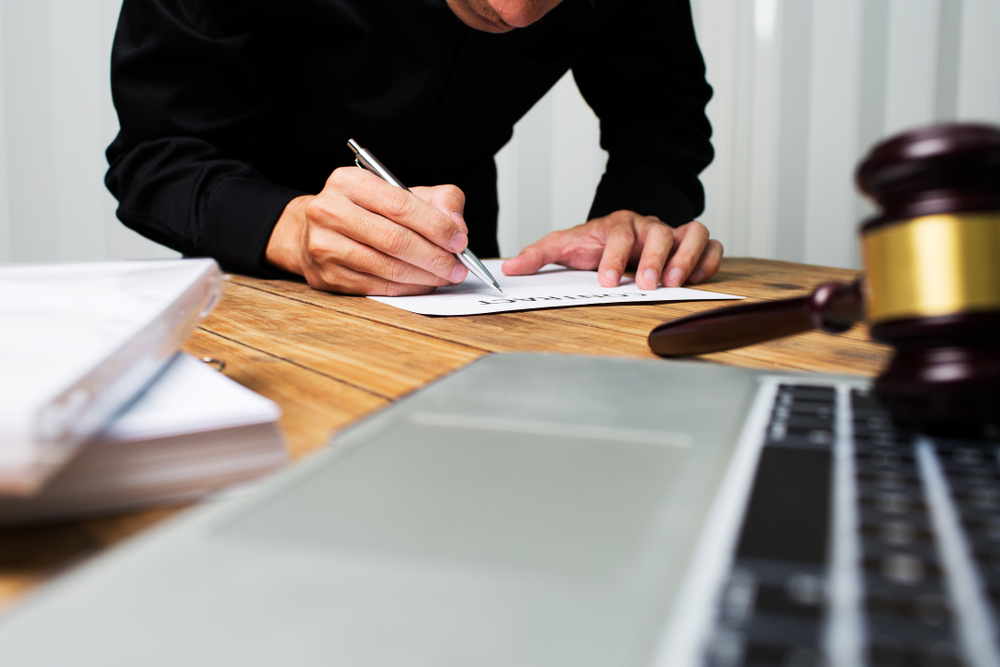 Did you suffer a personal injury in Fontana, California? If yes, then you need to consult a Fontana personal injury lawyer to help you obtain the maximum compensation that you deserve. At Krasney Law, we are committed to providing personal injury victims with strong legal representation to obtain fair compensation that can help them quickly get back on their feet.
Why You Need a Fontana Personal Injury Attorney
California's state law stipulates that a person having suffered personal injury due to another person's negligence has the right to seek justice and claim appropriate compensation to cover the consequent damages. Typically, personal injuries involve two categories of expenses, namely the cost of rehabilitation and recovery as well as the loss of personal income due to absence at work. Having no experience, most victims are unable to correctly evaluate appropriate monetary compensation that can restore them to their pre-injury health and standard of living.
You need an experienced Fontana personal injury lawyer to navigate through the legal complexities of the claims process and negotiate a settlement that can compensate for the damages caused to you. The attorney can help you gather the circumstantial evidence necessary to battle your case and ensure a favorable verdict. The legal experts at Krasney Law represent you against the third-party/insurance company and recoup financial losses incurred in lieu of medical bills, pain and suffering, lost wages, and property damage.
Types of Personal Injury Accidents
Most people are not aware of the different types of accidents that fall under the realm of personal injury. Incidents involving cars, bicycles, motorcycles, trucks, and other means of transport that culminate in bodily injuries of an individual are covered under personal injury accidents. Additionally, different forms of burn injuries, brain injuries, dog bite injuries, fractures, neck/back injuries, slip, and fall injuries are also eligible for personal injury coverage. Medical malpractice and wrongful death can also be contested as personal injury accidents.
Motor Vehicle Accidents
If you have met with a motor vehicle accident that involves being hit by a truck, car, bicycle, or motorcycle due to someone else's negligence, you must consult a Fontana personal injury attorney. Personal injuries resulting from third-party negligence such as driving under the influence, excessive speeding, inattention, use of mobile phones, roadway hazards, and so on are eligible for financial compensation in California.
Brain Injury
One of the most severe forms of physical injuries, traumatic brain injuries can literally bring the victim's life to a standstill. While most brain injuries severely debilitate the victim, in some cases the effects can show up years later. If you have suffered a head injury, you must reach out to a Fontana personal injury lawyer who specializes in brain injury litigation's.
Burn Injury
Burn victims often require long-term medical treatments that can quickly drain their savings. Burn injuries may lead to cosmetic distortion, blemishing, infection/sepsis, respiratory distress syndrome, or even death. In the event of a burn injury, you must consult a Fontana personal injury attorney to help you make the monetary recovery that you are entitled to.
Dog Bite Injury
California law states that if a dog bites an individual, its owner is legally liable to compensate the victim for the injury. The owner is liable for the injuries even if the dog is not vicious and has never bitten anyone before. A Fontana personal injury lawyer can help you decide the type of settlement that's best for your situation and get you the compensation you deserve.
Fracture
Fractures, whether hairline or compound, can be both physically traumatic and financially draining for the victim. While some bone injuries can take a long time to heal, others can leave the victim permanently disabled. If you have fractured a bone in Fontana due to someone else's negligence, you must consult an attorney to get correct estimates for your injury-related expenses and claim a settlement for the same.
Medical Malpractice
Medical malpractice occurs when a healthcare professional is negligent towards a patient or fails to provide proper care. Common examples of medical malpractice that are eligible for compensation include doctor's error during surgery, delayed diagnosis, childbirth injuries, and erroneous prescription of medication. Victims of medical malpractice require strong legal representation that only an experienced Fontana personal injury lawyer can provide.
Neck and Back Injury
If you have injured your neck or back in an auto accident, then you are entitled to monetary compensation from the erring party. Sprains, compressed nerves, whiplash, fractured vertebrae, herniated disks, and spinal cord injury are types of injuries that you can claim a settlement for with the help of a Fontana personal injury lawyer.
Slip and Fall Injury
If you sustain a slip and fall injury on a company's premises, you might find it difficult to prove liability in a court of law. It is believed that businesses cannot prevent every slip and fall incident. With the help of a Fontana personal injury attorney, you can sue the erring company on grounds of poor hiring, supervision, or inadequate employee training and claim the compensation that you deserve.
Wrongful Death
A wrongful death can be an extremely unfortunate and painful situation for the victim's loved ones. Fatal car crashes, workplace accidents, product liability, premises liability, and dangerous drugs are common causes of wrongful death. If someone you know has lost his/her life owing to some other person's negligence, you must take the assistance of a legal professional that specializes in wrongful death lawsuits. The lawyer can help you gather evidence related to the cause of death and quickly begin the investigation to make sure you get the right settlement.
Are you looking for an experienced Fontana personal injury attorney to assist you with your personal injury representation? Get in touch with our team at Krasney Law for a free consultation today!
You pay nothing to us unless you get a monetary recovery or your case goes to trial. Recoup your personal injury financial losses and reclaim your pre-accident life. Talk to us now!