Banning Car Accident Lawyer
Banning's Top Car Accident Lawyer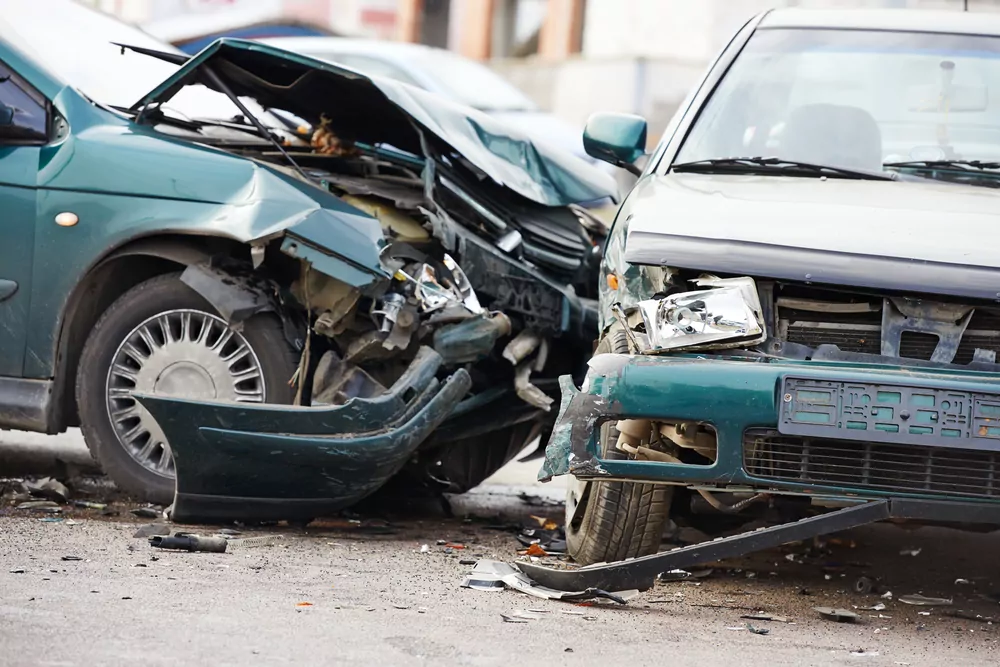 If you have suffered injuries from a car accident, your main goal must be to recover and get back to normal. Let an expert Banning car accident lawyer deal with your legal duties.
Worrying about expensive medical bills, loss of income and damages to property will only add to your stress and delay your physical recovery. Professional legal help, however, can go a long way towards ensuring your financial recovery from the accident.
An experienced Banning car accident attorney will make sure you are fairly compensated for the injuries suffered and losses incurred while you focus on getting better. 
What Does A Car Accident Lawyer Do? 
The purpose of a Banning car accident lawyer is to get their clients sufficient financial compensation for the bodily injuries suffered or financial losses incurred due to a car accident. They examine the details of your case and offer professional legal advice on how to go about making your claim. Here are some of the main reasons you need a Banning car accident lawyer:
Investigating the case: A car accident lawyer will investigate your case, talk to witnesses and assess the damages you have suffered. After assessing your physical injuries and damages to property, they will gather all the evidence needed to give you a good chance of winning the case. They will also evaluate the financial liability arising out of the accident and work to get that money back from the at-fault party.
Representing you in court: Courtroom experience is essential to stand a chance of winning a case. A professional Banning car accident attorney not only has the necessary knowledge to fight your case, but they also have the experience to ensure that adequate compensation is received for the damages suffered. 
Negotiating a fair deal: Insurers often make a fuss at the time of settling claims. An experienced lawyer has dealt with enough cases to know how to get the better of nasty insurance companies. They will not rest until you receive every cent you deserve. 
Recovering your losses: A Banning car accident attorney will estimate the amount of financial loss you have suffered from the accident. The following are the expenses they will try to recover from the at-fault party's insurance company: 
Expenses incurred on repairing or replacing damaged property
Expenses incurred on medical bills
Lost income for the time you missed due to your injuries
Reduced earning capacity in case of serious injuries that prevent your return to your previous position
Emotional pain and anguish
Funeral and burial costs (if a loved one died as a result of their injuries)
Loss of consortium
Can A Lawyer Help With Proving Fault?
In order to receive compensation for your car accident injuries, you must be able to prove that the other party was at fault. In most accidents, the 'legal liability' rests with at least one party, which means that one person is responsible for the injuries or damages. The at-fault driver is usually the one liable for the damages, which must be settled by his/her insurance company. If you are the victim of a car accident and have no legal proof of the same, a Banning car accident lawyer will gather the evidence you need to stake your claim. 
Apart from investigating the case themselves, car accident attorneys also document vehicle damage, contact witnesses and take their statements. They research various laws and file a strong case after gathering all the evidence they need to prove that the other party was at fault. They will even sue the other driver if needed. 
What Are Statutes Of Limitations And How Can They Affect My Case? 
When you get into a car accident, you need to report the incident to the police and your insurance company. If you have suffered injuries or damages to property and want reasonable compensation, you need to file a lawsuit with civil courts as soon as possible. Every state has a statutory period within which you are expected to file a lawsuit against the offender. The law will not be able to help you once you pass the statutory deadline. 
Statutes of limitations are basically laws that dictate how much time you have to file a lawsuit against an individual or company after the date of the accident. Under California car accident laws, victims of car accidents have up to two years to file a lawsuit and make a claim. Once this deadline has passed, you will no longer be able to file a claim for that particular accident. 
Free Consultation For Your Case In Banning 
If you have been involved in a car accident in the Banning area, you need professional legal advice to know how to proceed. From reporting the accident to the relevant authorities to filing tedious paperwork, there is a lot of work between making a claim and receiving proper compensation. If you are severely injured, you may not be able to handle the complexities of your case. Consult with us for free and we will help you understand all the legal nuances involved in building your case.
Contact Our Banning Car Accident Attorneys 
If you have suffered severe injuries due to a car accident, the last thing you need is some more physical and emotional stress. You may not be able to travel or appear in court to fight your own case. You may not be able to gather all the evidence you need to have a strong case against the other party. You may not be able to find all the documents you need to even file your claim. And handling delicate negotiations with stingy insurers is definitely out of the question when you should simply focus on your full mental and physical recovery. 
Our Banning car accident attorneys have several years of experience and have handled hundreds of cases similar to yours. Not only do they know the law like the back of their hands, but they also possess the experience needed to deal with the trickiest of customers. From gathering evidence to prove the at-fault driver to recovering every cent you have lost, our expert Banning car accident lawyers are all you need! Call us today!