What Is a Hit and Run?
People often think of a hit and run as a car crashing into a vehicle or pedestrian and never slowing down. But any time a person hits an object and leaves before making a report, it's a case for a California hit and run lawyer. Fleeing an accident in which there is damage to property or injuries to anyone involved is against the law. A person who is involved in a hit and run might be charged with a misdemeanor or a felony. In California, It doesn't matter if they are at fault for the accident or not. They have a legal obligation to stay at the scene and determine if any help is needed.
Table of Contents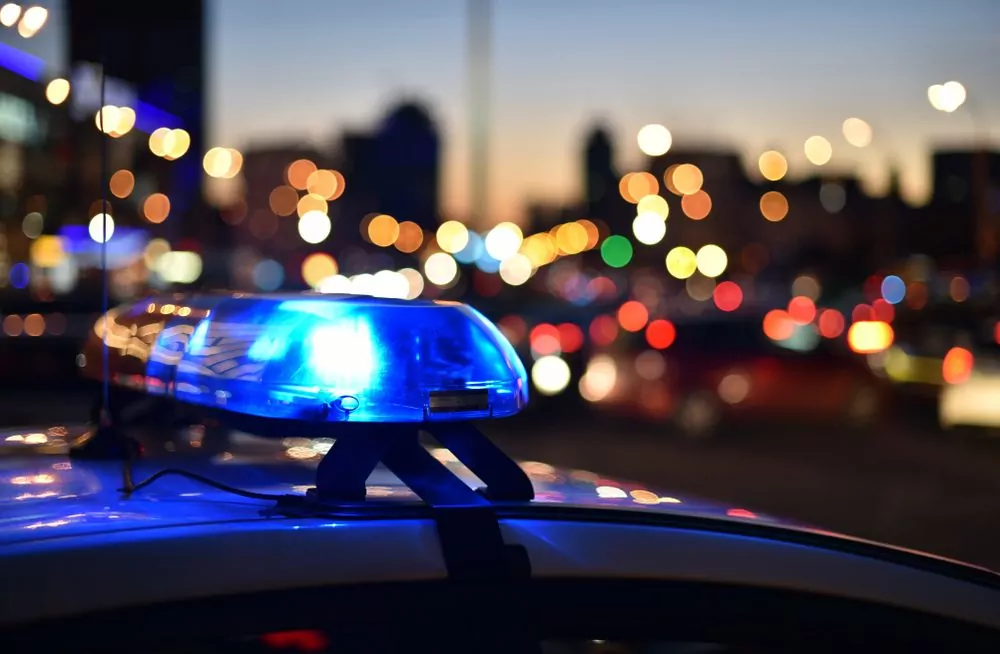 Car accidents are very common everywhere, California being no exception. In 2021 alone, there were 2,948 crashes and 3,056 deaths in California. When accidents are so prevalent, most of us would need a hit and run lawyer at some point in our lives. As unfortunate as it may be, accidents are a reality. The best thing we can do is be prepared for what might happen and be equipped with the necessary tools and knowledge. 
Accidents become hit and run cases when the person driving the car that caused the impact does not slow down and report the scene to authorities. In fact, it doesn't even matter if the driver was at fault or not. In the eyes of law, you are obliged to report any accident scene involving your vehicle. Failing to do so leads to hit and run charges under the California Vehicle Code. 
One of the most important services you would need in these cases is a specialized hit and run attorney.  Whether you are the victim or the perpetrator, lawyers with expertise in hit and run cases will help you get all your legal rights and compensations. Let's find out how.
Help Tracking Down the Driver
The victim of a hit and run has a lot riding on finding the driver who left the scene. If they were the one who caused the accident, they are responsible for paying the injured party's medical bills and other damages. A hit and run lawyer can help find the driver so their client can get the compensation they need.
An experienced California hit and run lawyer from Krasney Law will use the evidence available to track down the driver. Accident witness testimony, evidence such as traffic cameras, and more can help identify who the driver is. At the same time, we will work with you to help you understand your insurance policy. Our car accident lawyers help you file the paperwork and get all the financial help available to you.
Filing an Uninsured Motorist Claim
You must file a police report within 24 hours of an hit and run accident in order to receive compensation under an Uninsured Motorist Claim. If the accident involved injury, death, or property damage exceeding $1,000, you must report the incident to the DMV within 10 days. Normally, when a car accident occurs, the drivers involved in the crash stay at the scene and exchange insurance information. The insurance company for the driver who is totally or mostly at fault is responsible for the damages.
When the responsible driver flees the scene, the injured party still needs compensation for their expenses. If their car insurance policy includes uninsured motorist coverage, they might be able to get compensation by filing an uninsured driver claim.
Felony Hit and Run
Not all hit and run cases are felonies, but some are. A hit and run becomes a felony only when there is an injury to someone in the incident. The injured person can be a pedestrian as well as someone in another vehicle. In California, a felony hit and run carries a punishment of up to three years in jail and a fine of $1,000 to $10,000. The maximum penalties are usually imposed when injuries from a hit and run result in death.
Misdemeanor Hit and Run in California
A driver might be charged with a misdemeanor for fleeing an accident that causes damage to property. It doesn't matter what the property is or its value. Most often, the property is a vehicle that is parked and unoccupied. Items like mailboxes, fences, homes, or pets are also included.  The driver has the same responsibility to stop and provide their information to the property owner as they do when people with injuries are involved. For example, if they hit a parked vehicle and they can't contact the owner, they should leave the information on the vehicle windshield.
The punishment for a misdemeanor hit and run is much less severe than that of a felony. In California, the maximum penalty includes up to 6 months in jail, probation, and a maximum fine of $1,000.
Legal Consequences of Hit and Run Cases
Whether you are the one driving the car that leads to the accident or a pedestrian/affected car's driver, there are certain things you can and cannot do. The California Statute mandates that under no circumstance can the alleged perpetrator flee the scene. If they flee the scene, they are immediately liable to face hit and run charges. That's the first thing you should remember – never flee the accident scene. 
The next thing you should do is introduce yourself to the other party/parties. Doing this ensures that you do not run into any legal trouble at a later stage. If you have committed a mistake, there will surely be repercussions. However, it can be much worse if you run away from the accident zone. If you believe that you had no mistake in the accident, you should still stand your ground. Do not run away or be aggressive with the other parties. On the contrary, if the other parties are aggressive with you, that gives you a legal edge in the court. 
The only time when leaving the scene is okay is when your vehicle is the only thing that sustained damage. If you did not cause damage to any other vehicle or public property and did not injure another person, you can leave the scene.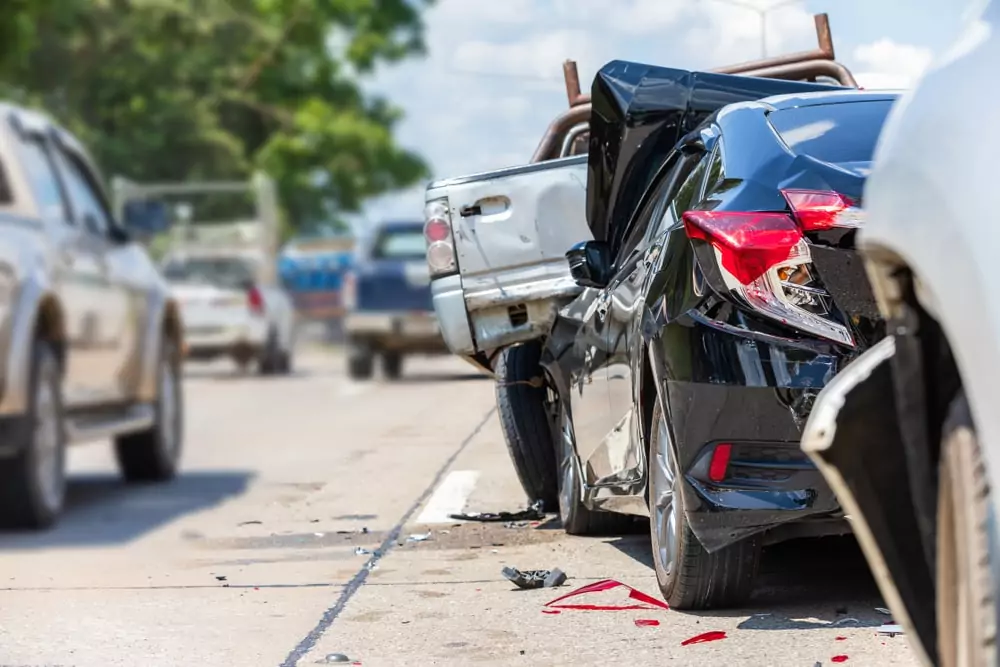 Prosecution for a California Hit and Run
In California, drivers might be charged with a misdemeanor or felony hit and run regardless of who was at fault, the amount of damage, and the severity of another person's injuries. The state will prosecute people who leave the scene without identifying themselves to the other party if another person's property is damaged or someone other than the driver is injured or their injuries result in death.
Your Options After a Hit and Run
Being the victim of a vehicle crash is stressful and expensive. When your injuries are due to a hit and run driver, it adds to your worries. Many people believe they don't have any options for getting compensation after a hit and run accident.
Discuss your case with an experienced and knowledgeable hit and run attorney in California. You might have other options other than paying your medical expenses and property repair costs out of pocket. A hit and run accident lawyer can advise you on starting an investigation into the crash. You can file a claim with your own insurance company if the driver can't be found and you have uninsured motorist coverage.
In some cases, you might be able to bring a claim against another party. If someone else contributed to the accident, they might also share in the liability for your damages. Don't give up on your case before you speak to a California hit and run lawyer.
What To Do If You Were Hit in California?
The way you respond to a hit-and-run accident in California has the potential to alter the result of your case. Therefore, it is important to remain calm and keep in a mind the following steps after a hit-and-run car accident:
Look for Witnesses: Following the accident if you are not injured, look for anyone who may of saw the crash. Their witness report may be used as evidence in your case.
Do Not Chase the Driver, No Matter What: It can be tempting to want to chase the driver after an accident, but it is best to refrain from doing so. Why would this action not be a good idea? First, you do not who the driver is, what his/her state of mind is, and what they're reason is.  Second, you may be feeling angry or resentment which could cloud your judgement and lead to an accident.
Call the 911: If you have been involved in a hit-and-run accident in California, it is important to contact the police and file an accident report using the information that you have recorded. Filing this document is highly important. This official document will give you something to rely upon later in your case.
How A Hit And Run Injury Lawyer Can Help You
Depending on whether you are the plaintiff or the defendant, a hit and run lawyer can help you in various ways. 
If you have been injured or sustained damage to property due to a hit and run incident, your attorney can help you legally get compensation for your losses. It is your legal right to be compensated by the person(s) who has caused the hit and run. However, doing so without a lawyer can be very time-consuming and difficult, if not impossible. 
For defendants, on the other hand, a hit and run lawyer can help in proving themselves not guilty. If you have stayed your ground and the accident was not your fault entirely, you have a pretty strong case in the court. Even when you have not done these things, a skilled hit and run lawyer can suggest workarounds to minimize the impact of the charges. 
In case an insured car has committed a hit and run, the insurance company is liable to compensate you for the damages and injuries. A specialized lawyer can help with the process of claiming the money from the insurance company since such companies are notorious for holding back compensations.
Hire A California Hit and Run Attorney Today!
We hope you never face a hit and run situation. If you unfortunately face one, now you know what you should and should not do. Contact the personal injury lawyers at Krasney Law today to understand your rights and what steps to take next. An experienced California hit and run attorney can guide you through the process to get compensation for your damages. We offer free consultations in all personal injury cases and you never pay attorney fees unless we recover compensation for you.