What Causes Side-Swipe Accidents?
Though side air bags do help, there still is a possibility of internal injury to your head and internal organs.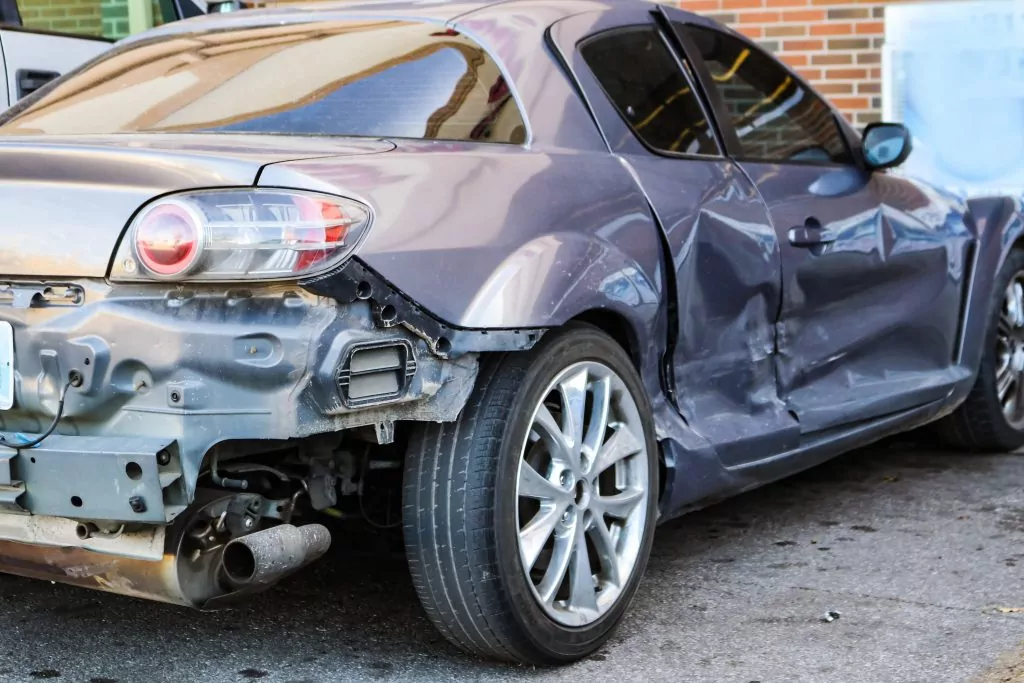 Table of Contents
In side-swipe accidents, two cars contact each other on the sides of each car. In these accidents, both cars could be traveling in the same or opposite direction. Usually, they happen on highways when drivers are unable to determine their position and speed in relation to other vehicles on the road. The resulting injuries in these accidents are influenced by:
Severity of the impact
Speed of the colliding vehicles, relative to each other
Size of the colliding vehicles in comparison to each other
If the drivers were wearing their seat belts or if airbags were deployed
The injuries that victims of sideswipe accidents suffer include:
Bruising and lacerations
Whiplash injuries
Facial damages, especially to the eyes, teeth and the nose
Fracture of skull, arms, ribs, legs
Internal organ damage
Traumatic brain injuries causing physical, emotional, and cognitive impairments
Spinal cord injuries, leading to loss of mobility, paralysis, and chronic pain
Sideswipes are not always minor scratches and damages done to the vehicle and passengers. Sometimes it can result in serious injury. But the fact is, most sideswipe accidents lead to the opposite results. It is what happens after that causes catastrophic results. Many drivers lose control of their vehicle crashing into something else or worse, someone else. If anyone you know has been injured in a car accident due to someone's negligence, please don't wait to call a car accident lawyer near you today.
Side-Swipe Accidents And How They Happen
Most sideswipe car accidents happen when both cars are driving next to each and one car merges lanes into the neighboring car. Many times due to blind spots in the car or even a lack of attention or negligence. The majority of sideswipe car accidents occur when two vehicles are driving next to each other and one of them begins moving in the other driver's lane. Negligence, distractions and even driving under the influence are some main causes that fall into play.
Pay Attention To All Vehicles Involved
One thing to note, two moving vehicles do not need to be involved for this accident to happen. Object that are not moving can also be a factor. This occurs when a vehicle side-swipes an inanimate object like a barrier. But the initial swiping is generally just the beginning of a more serious accident. The after-effects of a sideswiping collision are typically due to the fact that the driver overreacts by over-steering or swerving too quickly. This sudden motion is how many people end up in a rollover car accident shortly after losing control.
Look Out For Road Hazards
Road hazards are another way that people get into sideswipe collisions. Bad weather can contribute to this as well. With speed and momentum it can be easy for a vehicle to continue and collide into another vehicle. For instance, someone may be trying to avoid a rear-end collision with the car in front of them and end up sideswiping the side of a second car next to them. Therefore, the negligent action by one driver may end up resulting in a side-swipe accident, causing the other driver to drive off the road into a stationary object or other vehicles. At the end of the day, the damages that were caused to the vehicle could lead to severe injuries to the driver and passengers.
What is the Primary Cause of Side-Swipe Accidents?
In recent times with mobile phones and smart cars, distraction has become a primary concern as the cause of side swipe accidents and many other accidents in general. It can be difficult to determine who is at fault for the accident due to their very nature. The most common reasons why a driver may become distracted include:
Texting while driving
Talking on a cellphone while driving
Changing songs or radio station while driving
Driving while fatigued
Driving while impaired by drugs or alcohol
GPS
Adjusting music or controls
Applying makeup.
Talking to passengers
Not looking at the road
Handling children or pets
Zoning out
Insurance companies often dispute paying for injuries that occur due to sideswipe accidents. This is why it's important to contact a California car accident attorney if you have been involved in a sideswipe collision.
The Dangers of Side-swipe Accidents?
Recent design of cars, they have taken precautions by adding protection to the front and the back of the vehicles. When a sideswipe accident occurs, the vehicle or object that collides with yours ends up being just inches away from your body. Even though in theory, side impact airbags will help the risk for serious injury is still there. Any accident, always make sure to seek medical attention.
Call (909) 380-7200 for a free consultation with Krasney Law car accident lawyers.
When high speed is involved, a car can be pushed into another lane of traffic or off of the road, causing a front or rear-end collision. Depending on how serious the crash was, the injury you endure could cost more then expected in medical bills. Depending on the severity of the crash, your injury could far exceed what you can afford to pay in medical bills. No matter the case always remember to contact a car accident lawyer if you or a loved one has been injured due to someone else's negligence.