Getting burn injuries can be very painful. It can be even more painful when the negligence was on someone else's part. Burns are not just physically painful. Depending on the severity of the injury, it can affect a person's emotional, psychological, and social well-being.
Recovering from a burn injury is also difficult. More than anything else, it requires a significant amount of money. The medical bills can easily go past thousands of dollars. If the injury was not caused by your own negligence, you deserve to be compensated under the law. A burn injury lawyer is an attorney who specializes in winning compensation for clients who have had burn injuries.
Leading Burn Injury Attorney in California
If you've been injured in a burn accident, turn to Krasney Law's experienced attorneys and staff to navigate the complicated laws of California and fight for justice. We can help you recover the maximum amount in damages to help you as much as possible from injuries caused by the negligence or carelessness of others.
Burn injuries are not only painful, they can result in physical scarring, emotional distress, and other long-term medical conditions. If you've suffered a burn injury because of someone else's negligence, you may be entitled to compensation for your injuries.
Burn injuries resulting from exposure to chemicals, electrical current, or an open flame often cause complications requiring extensive and expensive medical treatment, including:
Adult respiratory distress syndrome
Cosmetic deformity
Scarring
Sepsis
And even death
How Can We Help?
The team at Krasney Law will investigate your claim to help determine the parties responsible for your injuries and help you get the compensation you deserve. Call us today for a complimentary consultation.
We can help you with your claim for compensation from the responsible party for the injury caused..
We have attorneys and investigators capable of dealing with insurance companies, who try to pay as little as possible, even less than what you have coming. Also, some burn victims may need to file a lawsuit to get the insurance company to pay. Keep in mind, getting you back to good health is the No. 1 priority.
Krasney Law's expert attorneys and staff can investigate the circumstances of an accident and file suit for maximum damages to see that our clients get what they need to cover medical bills, lost wages and pain and suffering. Or, we can negotiate with the insurance company to get you a fair settlement.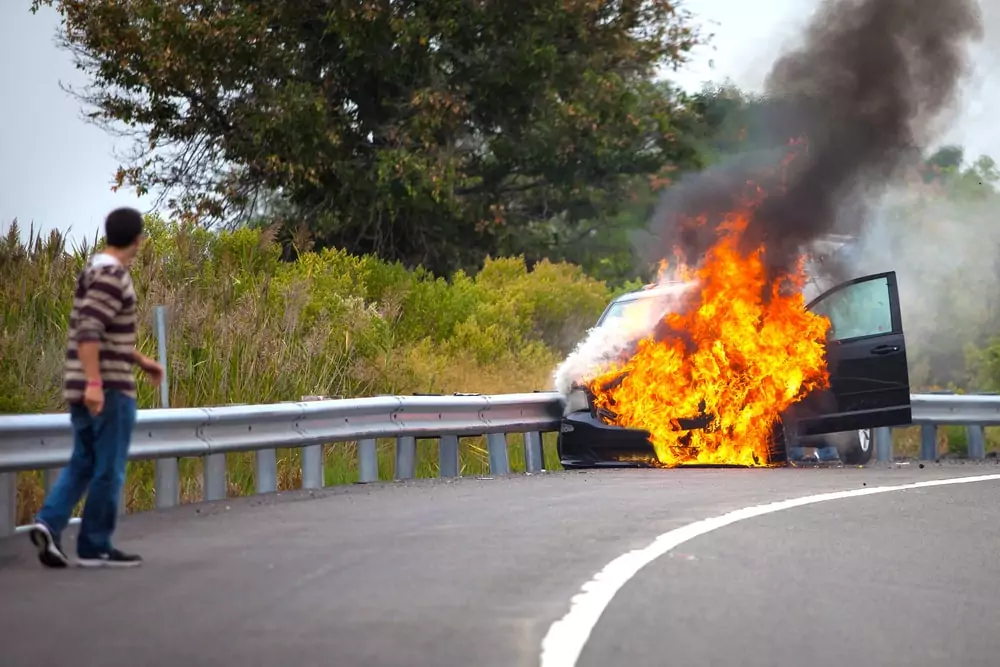 CALL US TODAY (909) 380 – 7200
What Should You Do in Case of a Burn Accident?
If you are burned in an accident, make sure to get medical treatment right away and follow all of your doctor's advice. Then hire a lawyer so he can organize a lawsuit and get the documents and statements from witnesses to prepare for trial. The attorney also defends the victim.
If the burn injury happened in an auto accident and you're able to move around, at the scene, first check on all passengers, drivers and pedestrians involved. If they need medical help, summon an ambulance immediately. Don't move anyone who is unconscious or reports neck or back pain.
Call the police to report any deaths, injuries or significant property damage and request a police report on the accident. Get the names and badge numbers of officers who come to the scene. It usually takes a couple of weeks to get the local police, sheriff or California Highway Patrol (CHP) to complete the report and make it available for pickup. Most law enforcement agencies charge a fee for the report.
Ask all the drivers for their names, driver's license numbers, telephone and address. Take down license plates and insurance information from every driver involved. Also get passengers' names, addresses and phone numbers. This is a great time to start snapping pictures on your cell phone to help you with disseminating all of this information once you are calmed down. If there are witnesses, write down their version of what happened and their information too. Again, you can't take too many pictures.
What You Should Not Do In Case of a Burn Accident
Make sure that you:
Don't admit to any degree of fault to any parties that may be present when you are burned.
Don't speak with the other side's insurance company without first calling our office. Please keep in mind, the insurance company will want to take a recorded statement to protect themselves, not you. They represent the people that injured you, and they are trying to reduce their financial liability.
Don't give a recorded statement to anyone, especially insurance companies, they will use your own word against you later on in the case.
Talk only to your lawyer, the police and your own insurance company about the accident. If another insurance company calls you, refer them to your lawyer or your own insurance company.
What To Do After You Go Home
When you go home or soon after, contact your insurance company and let them know about the accident. Don't lie or misrepresent the truthful facts of the accident or they may deny coverage if you're caught. Obtain a copy of the police report or contact our office and we can help you with that.
Photograph your burns. It can help a case to show the before the accident, too.
If you are injured, make sure to record visits to doctors and other medical practitioners, the drugs and treatments they prescribe and what you spent on them. Pain and suffering are harder to quantify and qualify, but take notes on how you feel physically and mentally because of the impact of the crash.
Also write down all time lost at work, note what activities at work or home that you can no longer participate in, and tell how the aftermath of the wreck has affected your family life.
When Can It Be Considered Neglect?
The owner of the property on which you get burned may be considered negligent when he acts in a careless and thoughtless manner or has unsafe conditions. Also, the manufacturer of a defective product could be at fault. Negligence comes in two forms: when the party failed to do something that would have prevented the burn, or when the owner did something he should not have done.
California law requires people to have safe premises or work environments, and they may be considered negligent when they fail to act carefully. A person bringing a lawsuit must prove he was injured through the defendant's actions or conditions he allowed on his property or in his product. The plaintiff must prove that he suffered injuries or losses.
What to do after a burn injury?
Before anything else, seek immediate medical attention for your burn injury. In case the injury is not severe, you can take a few pictures of the scenario to document how it happened. But all of that comes after you have taken care of your health.
Once you have recovered and are in a stable condition, get in touch with a burn injury lawyer. From there, your attorney will guide you on things to do and avoid. Always remember that safety comes first. There are several ways to win a lawsuit but very few ways to get your health back.
What to do after a burn injury from a vehicle accident?
In case your burn injury is a result of a vehicle accident, there are additional steps to take. The first step, as always, is to make sure you are alright. If there are other people around who are also injured, make sure they are alright. If something does not feel right about someone, do not try to move or turn them. Call 911 immediately and wait for help to arrive.
Now, if you left the scene without much damage, make sure you take pictures of the number plates involved in the accident. You should also talk to witnesses, if any, to ensure that there is consistency in the accounts. After that, get in touch with a burn injury lawyer.
Now here's what you cannot and should not do. Do not, in any way, take accountability for the action. Never say that you were also at fault. Those things are for the court to resolve. You would not be eligible for any compensation if you have any fault in the accident.
How to win compensation for a burn injury?
Under California civil code, not every burn victim is eligible for compensation. They become eligible only when the injury is a direct result of someone else's negligence. The burden of proof is on you when you are demanding compensation for a fire injury. The accused party does not need to prove their innocence, you need to prove their fault.
It can be quite a challenge to get compensation for a burn injury without a burn injury lawyer. But you have a strong case when all the facts align in your favor and you have a competent burn injury lawyer working for you.
In case the victim of the fire injury could not survive, family members can file a lawsuit against the accused. It will make the family eligible to get compensation and will also hold the accused responsible.
Causes of burn injuries
You can claim compensation for any type of burn injury, be it from a car accident or explosion. It can also be due to power circuit failure or chemical spillage. As long as there are other people who have caused the fire, you would be eligible for compensation. The cause of the fire need not be immediate.
You cannot claim compensation for burn injuries that are caused by your own negligence or natural factors. For instance, if you blow up cooking equipment and get a fire injury, nobody is responsible to compensate. Only if there were serious manufacturing defects that caused the fire would you get compensation. You cannot get compensation for natural fire injuries, like a forest fire or lightning-induced fire.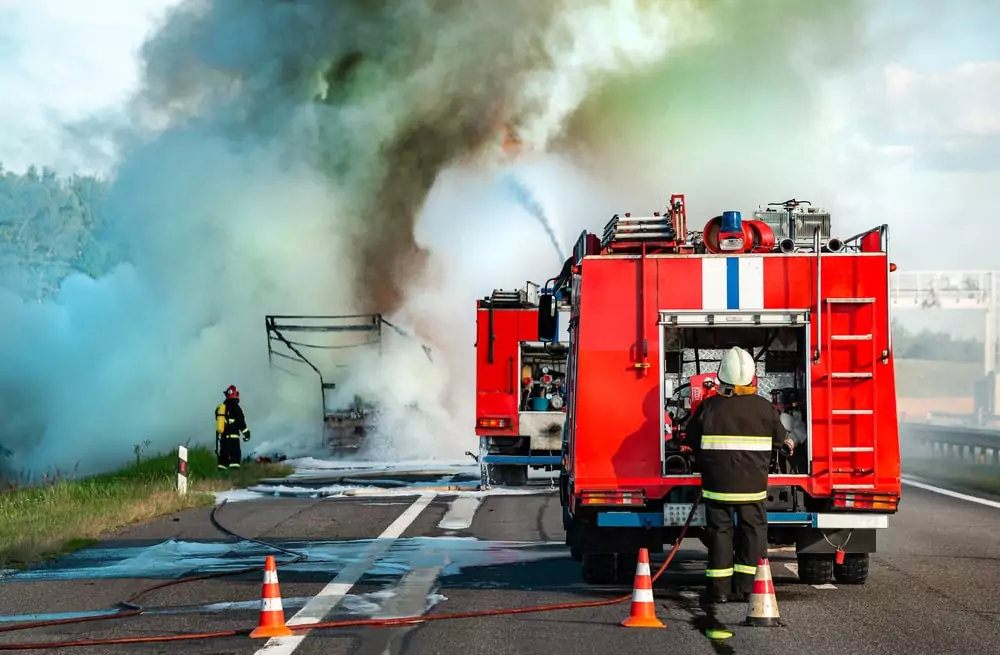 Common parties involved in fire injury compensation claims
Given the common circumstances in which fire injuries occur, some people are more prone to getting injured in fire burns. For example, anyone who drives a vehicle is at a higher risk than anyone who isn't. There are certain occupations where fire injuries are very common. For example, the manufacturing industry often faces fire accidents. Workers can file a lawsuit against the company in such cases.
People who work in gas stations also get injured in fire accidents. Unfortunately, those accidents often have mortal consequences. Minor fire injuries are more common on construction sites among technicians and engineers. Since they work with heavy machinery at all times, there's a high chance of not getting injured due to something fire-related.
What does a burn injury lawyer do?
A burn injury lawyer specialized in fighting claims for victims of fire accidents. They typically have years of experience in such cases and know the ins and outs of the law. They can even help you identify loopholes in the law and take advantage of them.
To put it in simple words, a burn injury lawyer will help you win the case and the compensation. It's a strategic investment for both compensation and justice. If you are not working with a dedicated burn injury lawyer, you may have a very small chance of winning the case.
A Burn Injury Law Firm You Can Count On
To get a free evaluation of your case, speak with an attorney who understands the complexities of burn accident claims. We have been winning big awards for our clients for years. We have experienced attorneys and expert staff who will go all out to represent you for maximum damages. Call the team at Krasney Law for a free initial consultation. We will charge you nothing for an initial consultation, and we may arrange payment on a contingency basis. That is, we don't get paid unless you get paid by either accepting a settlement or we go to trial and win your case.