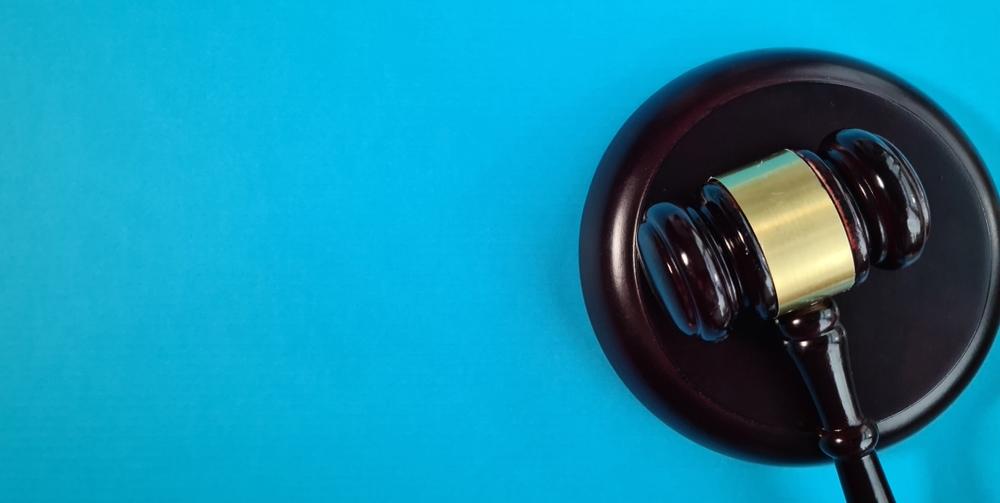 Table of Contents
Looking for the best Rancho Cucamonga personal injury lawyer for your case? You have landed at the right law firm.
Every second, someone in America gets injured in an accident. Personal injury cases can be complex, frustrating, and painful. At Krasney Law, we understand the gravity of these situations and recognize that there should be no room for compromise in securing the right legal representation. Located in Rancho Cucamonga, we are a trusted firm specializing in personal injury cases.
With over 32 years of experience, we have gained in-depth knowledge of the local legal system. Our consistent record of successfully representing clients speaks for itself. How do we achieve this level of success? Our dedicated team provides personalized attention, meticulously investigates accidents, and constructs robust legal strategies. We also handle all communication with insurance companies, allowing our clients to prioritize their recovery.
Whether you have suffered injuries in a car accident or a slip-and-fall incident, Krasney Law is here to provide the assistance you need. Contact us for a free consultation, and take confident steps forward in navigating personal injury law.
Types of Personal Injury Cases
Car Accidents
Car accidents in Rancho Cucamonga can occur due to various factors. Common causes include distracted driving, speeding, drunk driving, and reckless behavior.
Negligence often plays a significant role in car accident cases, as it establishes fault and liability. Whether it's failing to follow traffic laws, disregarding weather conditions, or driving without proper care, negligence can have severe consequences.
At Krasney Law, our Rancho Cucamonga car accident lawyers are highly experienced in handling car accident claims. With our in-depth understanding of car accident laws and insurance practices, we negotiate fiercely with insurance companies to seek fair settlements. If necessary, we are prepared to take cases to trial and advocate aggressively for our client's rights. 
With our expertise and unwavering advocacy, our goal is to achieve the best possible outcomes for car accident victims in Rancho Cucamonga.
Truck Accidents
Truck accidents are a serious matter in Rancho Cucamonga, and understanding the applicable laws is crucial. These laws govern truck drivers and trucking companies to ensure road safety. They cover driver qualifications, hours of service, vehicle maintenance, and cargo securing. Familiarity with these regulations is essential when pursuing a truck accident claim.
Various factors contribute to truck accidents, such as fatigue, distractions, speeding, and inadequate training. Poor maintenance, overloaded cargo, adverse weather, and negligence of other drivers also play a role. Identifying these factors and establishing liability is key to building a strong case.
Krasney Law is dedicated to assisting clients in slip and fall cases, providing guidance and advocacy during challenging times.
If you've been involved in a truck accident or suffered injuries from a slip and fall incident, Krasney Law is here to help. A Rancho Cucamonga truck accident lawyer can guide you through the legal process, protect your rights, and seek justice. Contact us for a free consultation and let us fight for your rights and rightful compensation.
Motorcycle Accidents
Motorcycle accidents can result in severe injuries due to the lack of protection compared to other vehicles. These injuries include:
Traumatic brain injuries: The head is particularly vulnerable in motorcycle accidents, and riders may suffer from concussions, skull fractures, or other severe head injuries.
Spinal cord injuries: These injuries can lead to partial or complete paralysis, affecting a person's mobility and quality of life.
Fractures and broken bones: The impact of a motorcycle accident can cause fractures in the arms, legs, ribs, and other parts of the body.
Road rash and severe abrasions: When a rider is thrown off the motorcycle, they may slide across the pavement, resulting in painful road rash and skin injuries.
Soft tissue injuries: Sprains, strains, and tears in muscles, ligaments, and tendons are common in motorcycle accidents.
Internal injuries: The force of impact can cause internal injuries to organs, leading to internal bleeding or damage that requires immediate medical attention.
In some cases, these accidents are caused by defective products, posing potential dangers to riders. Defects in motorcycle parts, such as brakes, tires, or steering systems, can lead to catastrophic accidents. Identifying and holding manufacturers accountable for these defects is crucial in seeking justice for motorcycle accident victims.
In product liability claims related to motorcycle accidents, both strict liability and negligence play important roles. Strict liability holds manufacturers responsible for defective products regardless of their level of care.
Negligence focuses on the manufacturer's failure to exercise reasonable care in ensuring the safety of their products. Understanding these legal concepts is essential when pursuing a product liability claim for a motorcycle accident.
Krasney Law has a strong track record in handling product liability cases. Our experienced attorneys are well-versed in the complexities of these claims and have successfully represented clients in seeking compensation for injuries caused by defective products. We diligently investigate the circumstances of the accident, gather evidence, and build compelling arguments to establish liability.
Common Types of Car Accidents
Car accidents are unfortunately common occurrences that can lead to devastating consequences. Here's some important information to consider:
Examples of Car Accidents Incidents:
Rear-end collisions: These accidents often occur due to distracted driving, tailgating, or sudden braking.
Intersection accidents: Failure to yield, running red lights, or not obeying stop signs can lead to serious accidents.
T-bone accidents: Also known as side-impact collisions, these accidents typically happen at intersections and can cause severe injuries.
Rollover accidents: These accidents can occur when a vehicle loses control, often due to excessive speed or hazardous road conditions.
Hit-and-run incidents: When a driver involved in an accident flees the scene without stopping to exchange information or provide assistance.
In cases of medical malpractice stemming from car accidents, proving negligence is crucial. To establish a medical negligence claim, the following elements must be proven:
Duty of care: The healthcare professional owed a duty of care to the injured party.
Breach of duty: The healthcare professional failed to provide the expected standard of care.
Causation: The breach of duty directly caused harm or injuries to the patient.
Damages: The patient suffered harm or damages as a result of the healthcare professional's negligence.
At Krasney Law, we have extensive experience in handling medical malpractice claims arising from car accidents. Our dedicated team of Rancho Cucamonga car accident attorneys will investigate your incident, collect relevant medical records and evidence, and consult with medical experts to build a strong case.
We fight tirelessly to hold negligent healthcare professionals accountable and seek fair compensation for our clients. Our goal is to help car accident victims recover physically, emotionally, and financially.
Why Choose Krasney Law?
Krasney Law stands out as the trusted choice for personal injury cases in Rancho Cucamonga. Here's why:
With 32+ years of experience in personal injury law, Krasney Law has honed its skills and knowledge to effectively handle a wide range of cases.
Specializing in Rancho Cucamonga personal injury cases, our deep understanding of local laws and regulations gives them an edge in achieving successful outcomes.
At Krasney Law, you'll find a team of compassionate attorneys and staff committed to serving your best interests.
We provide personalized attention, ensuring open communication throughout the legal process, and giving you the support you need during this challenging time.
Krasney Law has secured notable verdicts and settlements for its clients. This proves our ability to deliver favorable results.
Satisfied clients have shared their positive experiences through testimonials, highlighting the firm's dedication, professionalism, and successful outcomes.
Our access to a network of experts and investigative resources enables us to thoroughly analyze and strengthen your case.
Our proactive approach involves diligent case preparation, strategic planning, and aggressive advocacy, all aimed at maximizing the compensation you deserve.
Choose Krasney Law to benefit from their extensive experience, dedicated team, proven track record, and comprehensive resources. Contact us today to schedule a consultation and let our skilled attorneys fight for your rights and pursue the compensation you deserve.
FAQs
How long do I have to file a personal injury claim in Rancho Cucamonga?
In Rancho Cucamonga, the statute of limitations for filing a personal injury claim is generally two years from the date of the accident or injury. However, it is crucial to consult with an attorney at Krasney Law promptly to understand the specific deadlines that may apply to your case. Failing to file within the statute of limitations could result in the loss of your right to seek compensation.
What types of damages can I recover in a personal injury case?
In a personal injury case, you may be eligible to recover various types of damages, including:
Medical expenses, including current and future treatment costs.
Lost wages and loss of earning capacity due to the injury.
Pain and suffering, including physical and emotional distress.
Property damage and other out-of-pocket expenses related to the incident.
The specific damages you can pursue will depend on the circumstances of your case. Consulting with an experienced attorney at Krasney Law will help assess the potential damages you may be entitled to seek.
How much does it cost to hire a personal injury lawyer at Krasney Law?
At Krasney Law, we work on a contingency fee basis. This means that we do not charge any upfront fees or retainer costs. Our legal fees are only collected if we successfully recover compensation on your behalf. This arrangement allows you to access high-quality legal representation without financial strain. During your initial consultation, we will discuss the details of our fee structure and provide clarity on any costs associated with your case.
Will my case go to trial, or can it be settled out of court?
While every case is unique, the majority of personal injury cases are resolved through settlements negotiated outside of court. We will strive to negotiate a fair settlement on your behalf, taking into account your best interests. However, if a fair settlement cannot be reached, we are prepared to take your case to trial. Our priority is to pursue the most favorable outcome for you, whether through negotiation or litigation.
What sets Krasney Law apart from other personal injury firms in Rancho Cucamonga?
Krasney Law distinguishes itself through:
Extensive experience: With 32+ years of experience in personal injury law, we have a deep understanding of the legal landscape and know how to navigate complex cases.
Personalized approach: We provide individualized attention to every client, ensuring open communication and tailored strategies that address their unique needs and circumstances.
Proven track record: Our firm has obtained notable verdicts and settlements, reflecting our commitment to achieving successful outcomes for our clients.
Resources and expertise: We have access to a network of experts and resources to support our investigation and build strong cases.
Compassionate advocacy: We genuinely care about our client's well-being and fight tirelessly to protect their rights and maximize their compensation.
Choose Krasney Law for skilled representation, personalized attention, and a track record of success in personal injury cases. Contact us today to discuss your legal needs and explore how we can help you.
Contact Krasney Law
Ready to discuss your case? Schedule a free consultation with Krasney Law today. Our experienced attorneys are here to provide you with personalized legal guidance and explore your options for seeking compensation.
Call us at (909) 479-5205 to speak directly with a member of our team. You can also visit our office at 10601 Civic Center Dr. Suite 100m Rancho Cucamonga, CA 91730
To stay updated with our latest news, legal insights, and client stories, follow us on Facebook, Twitter, and LinkedIn.
Read reviews from our satisfied clients and learn about their positive experiences working with Krasney Law. Visit our profiles on platforms like Google and Avvo, and you will never wonder: who is the best personal injury lawyer near me?
We understand the importance of accessible and responsive communication. Reach out to Krasney Law today. Our Rancho Cucamonga personal injury attorney will guide you through the legal process with compassion, expertise, and a commitment to achieving the best possible outcome for your case.