To talk to a traffic accident attorney in CA for a free consultation please call (909) 380-7200 today!
If you have been in a traffic accident in California, you need to get yourself a California traffic accident lawyer. Whether your vehicle was hit by another or if you accidentally hit someone else's vehicle, you need to be aware of your rights. Experienced California traffic accident attorneys like those at Krasney Law have worked on hundreds of similar cases like yours. Having their knowledge and expertise on board can enable you to better protect your rights and recover the compensation you are entitled to following your accident.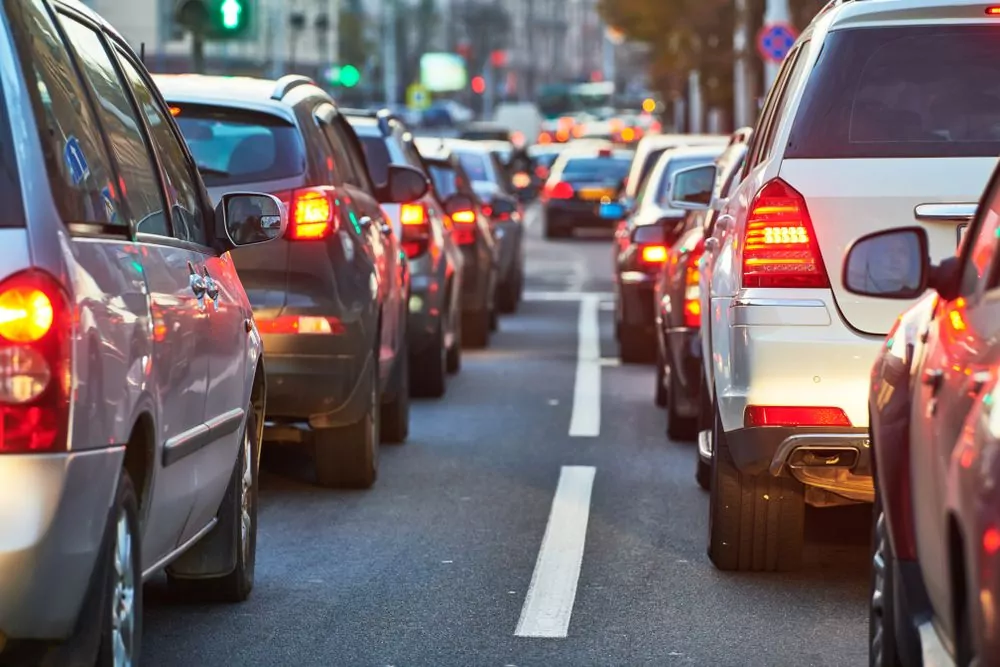 In California, total traffic fatalities increased 7 percent from 3,387 to 3,623 in 2016. (closest stats available) Another notable stat is that, in 2016, 15% of all drivers killed in a motor vehicle accident tested positive for legal/illegal drugs.
Speak to a California traffic accident lawyer if you or a loved one has been involved in a traffic accident in California. You no doubt have many questions and concerns. You may be missing work due to your injuries and may have medical bills to pay. In addition, the other driver's insurance company may be harassing you and you may not know what to say or how to handle their questions.
As one of the most caring firms in California, the California traffic accident lawyers at Krasney Law understand how to build strong traffic accident cases. When you hire our attorneys, you can be confident that everything will be done to protect your rights and recover the compensation you need to move forward with your life.
Types of traffic accidents in California
Various types of traffic accidents occur in the US. These types are used to determine who is at fault, the kinds of injuries, and who would be responsible for damages. Below are some of the most common types of traffic accidents in the state of California.
Each traffic accident that happens is unique in its own way. With many years of experience, our California traffic accident lawyers have dealt with hundreds of different scenarios successfully. Our focus is on helping traffic accident victims and their families receive full and fair compensation when they are injured due to another's reckless or negligent behavior in California.
Bicycle collisions
Factors such as confusing road signs, hazardous road conditions, and reckless driving can cause cars to collide with bicycles. Personal injury laws in California enable injured bicyclists to file against the driver responsible for their damages.
Bus collisions
Traffic accidents with buses usually involve a city bus or a transit company. If the bus driver or the transit company is negligent, the passengers who were injured can file a traffic accident claim. This lawsuit can be filed against whoever was responsible for the accident including the driver, the transit company, or the city agency.
Driverless vehicle collisions
Self-driven vehicles are designed to be safe on roadways but even then such vehicles can be involved in traffic accidents. In such cases, victims can file lawsuits against the company that manufactured the vehicle to claim damages. California's product liability laws allow victims to seek compensation for damages if a self-driving vehicle was responsible for their injuries.
Drunk driving 
Driving while under the influence of alcohol is among the most reckless acts which a driver can commit. Statistics from the California Department of Motor Vehicles (DMV) show that in 2015, nearly 176,223 traffic collisions took place. Of these, 17,390 collisions consisted of alcohol and 12,776 had intoxicated drivers. A little over 3,000 of these accidents had been fatal.
Despite knowing the consequences, thousands of drivers are arrested every year for operating their vehicles under intoxication. If an intoxicated driver was responsible for your traffic accident and caused severe injuries, do not hesitate and speak to a lawyer immediately. Cops will possibly conduct blood, breath, and urine tests directly after the accident to determine who is at fault.
Head-on accidents
Head-on traffic accidents are commonly observed in California. In these accidents, the front end of two vehicles collide with each other. Such collisions usually happen near stop signs, traffic lights, on freeways and intersections.
Head-on collisions happen when drivers fail to yield to road signs and signals. Accidents on freeways occur when drivers, often under influence of alcohol or substances, enter from the wrong direction on on-ramps or off-ramps. Such accidents often cause some of the most serious injuries.
Intersection accidents
Most accidents which occur at intersections happen because someone was driving their vehicle recklessly and was not paying attention to the road. These accidents also happen under the influence of alcohol or substances or while speeding to avoid a red traffic light. Intersection accidents could entail pain, suffering, and extensive medical bills. Cases involving serious injuries like paralysis might require the victim to seek special care in addition to regular injury-related care.
Lyft/Uber accidents
Victims of accidents involving ridesharing companies such as Lyft and Uber can seek compensation from the company. Claims can also be sought against the driver and any other drivers who were involved in the accident. Such claims can be quite complex since the driver's insurance liability coverage depends on whether the ridesharing app was turned on at the time of accident.
Pedestrian collisions
If you are a pedestrian who was injured in a traffic accident, you have the right to seek compensation for your injuries. Such collisions can cause severe harm to people since they do not have anything to protect themselves from the impact of a moving vehicle. Even an accident in which a vehicle was moving at a low speed can cause impact on the head, neck or back. It is suggested that you seek immediate care following such an accident because even the slightest impact could cause internal injuries that you might not perceive at first. 
Rear-end accidents
Rear-end collisions are the most common type of car accidents within the state of California and in the US. In most cases, a driver hits the rear-end of a completely stopped vehicle. Since the latter has no prior knowledge of the arrival of the car behind them, the driver in front might sustain severe cuts and injuries.
Rear-end accidents are known to cause some of the worst injuries to the head, spinal cord, or lower back. Treatment in such cases can be quite expensive. Working with a California traffic accident attorney can help you to recover expenses for medical care, pain, suffering, lost wages, and other factors.
Side-impact collisions
Side-impact collisions occur when the front-end of a vehicle strikes the left or right side of another vehicle. The extent to which an oncoming vehicle is damaged and the part of the other vehicle that it collides with will determine the damages involved in the case. Such accidents usually occur in the middle of intersections when people fail to yield to a red light or a stop sign.
Motorcycle collisions
Like pedestrians, riders on motorcycles typically have less protection while on the road. That is why even the slightest impact can cause severe damage. Anyone who is responsible (including a driver, another motorcyclist, the city, or a pedestrian) for a motorcycle accident can be held liable for injuries. 
T-Bone accidents
T-bone accidents occur due to various reasons. Mainly, they are caused by reckless driving by one or more vehicles. However, factors like faulty vehicle parts, miserable road conditions or unclear signage can also lead to these accidents. Since there is little protection available, victims of T-bone crashes often end up with severe injuries.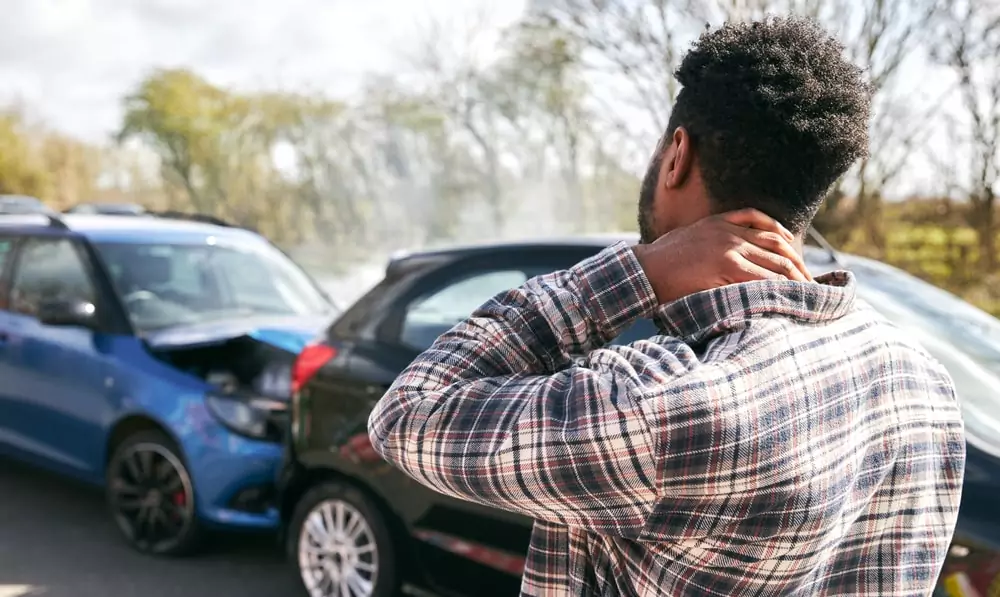 Common injuries in traffic accidents
Traffic accidents often involve moderate to serious injuries depending on the nature of the accident and the level of impact. Here are some of the most common types of traffic accident injuries:
Lacerations and cuts
Broken bones
Neck, head, and spinal cord injuries
Internal bleeding and damages to organs
Paralysis
Nerve damage
Brain hemorrhage
Vision or hearing loss
What damages can I recover after a traffic accident?
Various types of damages can be recovered following a traffic accident. These include lost wages, loss of enjoyment of life, emotional distress, pain and suffering, medical bills, post-operative care, etc. Speak to a lawyer to know the exact damages you can get for your case.
Why Hire a Traffic Accident Attorney Near You
Surveys have shown that people who hire a traffic accident attorney to handle their serious traffic accident claim walk away with more compensation, even after the attorney's fees are paid. Hiring a California traffic wreck attorney helps with making your claim the best it can be, along with valuable insight and help during your case.
The experienced California traffic lawyers at Krasney Law will take the time to understand your goals and concerns, explain your options, and let you know what to expect. Our attorneys encourage questions and will take the time to guide you through every detail of the legal process removing the headache of dealing with the law.
Steps to take following a traffic accident in California
If you have been injured in a traffic accident in California, you might find it difficult to know what you should do next. Knowing these steps in advance can help you immensely should you find yourself in a traffic accident:
The first step you need to take is to call the cops. Dial 911 if anyone is severely injured or there has been significant damage to one or multiple properties. The police shall create an accident report which will record the details of your accident. At the same time, emergency responders can start to treat victims at the site of the accident.
You should seek medical attention immediately. Emergency medical attention is required for all victims who are seriously damaged in a car accident. However, even if you sustain minor injuries, you need to be seen by a doctor. Internal injuries might not be visible from the outside but can slowly develop into major issues if not diagnosed immediately. If you file a lawsuit for your car accident injuries, the medical report can work as evidence that documents the extent of your injuries.
Photograph the accident scene. Pictures help give others a visual description of what occurred at the accident site. Collecting photos of vehicles involved in the crash, the accident site, and any other relevant information can be useful to file your claim later.
Do not apologize for the accident. Irrespective of whether it is to the police, the other driver, a pedestrian or anyone else, it is absolutely essential to not admit fault for the accident. Accidents happen unexpectedly and quickly and it is sometimes hard for those involved to establish fault immediately. However, expressing guilt for an accident is not the best thing to do. Unfortunately, your apology can hinder the chance of you earning the compensation you deserve if you were not actually responsible for the accident.
Gather details relevant to the accident. It is essential for you to have a comprehensive list of information like names, phone numbers, insurance company details, etc. in a traffic accident case. Seek contact information of any witnesses so that they can help your case later.
Make a note of everything that occurred at the accident site. As soon as you are able to, writing down details is useful in order to prevent yourself from forgetting them later. The more details that you are able to furnish regarding your case, the better your chances at earning a fair compensation.
Contact a California Traffic Accident Attorney Today!
To discuss your traffic accident case, contact us today at (909) 380-7200 or fill out our online contact form.
No matter what type of traffic accident you were injured in, we can help you to recover the maximum compensation for the damages you have incurred. Our lawyers have litigated and negotiated numerous successful cases in the past and possess the expertise to help get you the compensation you deserve!
If you or a loved one were seriously injured in a California traffic accident, you can call our office at (909) 380-7200. Krasney Law offers free initial consultations with a traffic accident lawyer in all personal injury cases, and you never pay attorney fees unless we recover compensation for you.