Mentone Car Accident Lawyer
Mentone's Top Car Accident Lawyer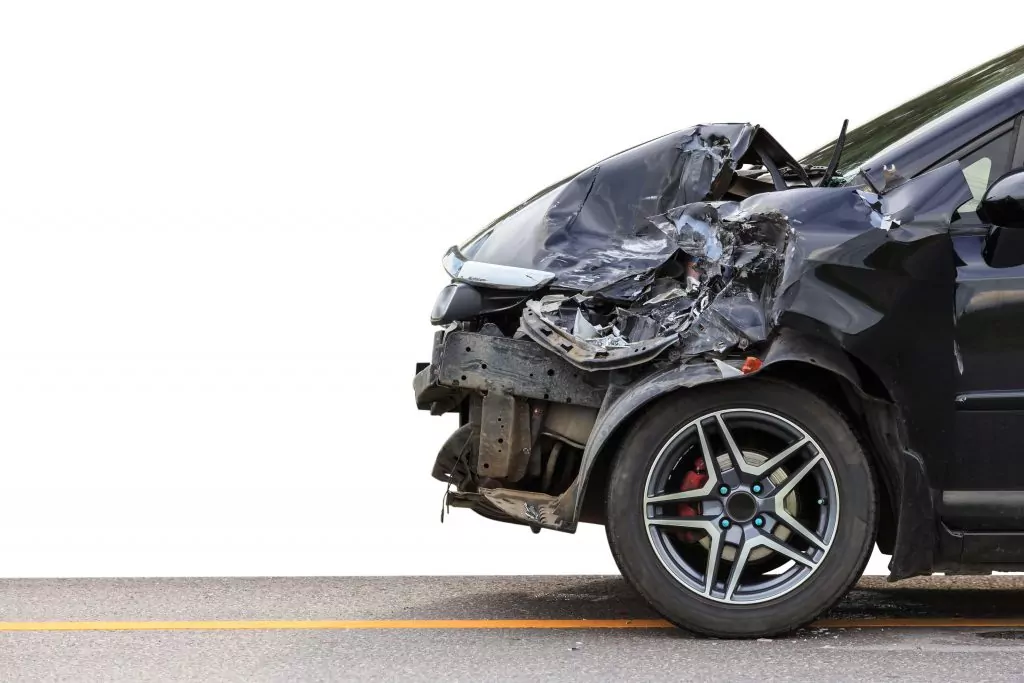 You might need to seek legal representation if you or an involved party were injured, emotionally or physically, in any way. At this stage, it is essential to hire a qualified Mentone Car Accident Lawyer who can help ensure your rights are protected and work as your advocate throughout the proceedings. Our experienced attorneys have served clients with personalized services tailored to their specific cases and circumstances for years. We give each individualized attention for the best possible outcomes about their legal issues regarding car accidents in Mentone.
Do you need an injury attorney in Mentone?
Hiring a Mentone car accident lawyer isn't something you plan ahead for. Accidents and injuries happen when you least expect them. When they do, you need a top car accident and injury law firm to represent you. Krasney Law is a full-service Mentone California personal injury law firm with a long record of success. Our clients trust us to fight for their rights and get the best possible results for their cases.
Why we are the right firm for you:
We have in-depth experience handling a broad range of personal injuries and wrongful deaths occurring from car accidents.
Medical bills begin mounting quickly after a car accident. We act quickly to help get your medical bills paid so you can get back to normal life as soon as possible.
We give your case the personal attention it needs instead of handing it off to someone else.
If you're confined to the hospital or at home, we come to you, often on the same day you call.
We are highly knowledgeable and experienced in California's personal injury law, and we serve clients statewide.
We know how to negotiate with insurance companies to get you the best settlement for your case.
If we don't recover any money for you, you never pay a fee.
The Basics of Car Accident Law in Mentone
In Mentone, car accidents come with legal requirements that must be met for someone to receive compensation for their injuries or losses. Here are some basics about car accident law in Mentone:
1. Negligence
People who cause car accidents can be held legally responsible if they act negligently while operating their vehicle. To prove negligence, it must be shown that the driver breached a duty of care owed to others on the road. And that breach was the direct cause of another's injuries or damages.
2. Statutes of Limitations
In Mentone, any injured party has two years from the accident date to bring a lawsuit for damages resulting from an automobile collision. If the claim is not brought within that time frame, it will most likely be dismissed by a court.
3. Fault and Negligence
Generally speaking, fault and negligence are determined on a case-by-case basis. This means that each individual accident must be investigated to determine which parties were at fault or negligent before they can receive compensation.
4. Comparative Negligence
In some cases, drivers involved in an accident may share fault and/or liability for their respective losses or injuries. This is known as comparative negligence, and the court will determine how much fault each driver holds before assigning damages.
5. Insurance Coverage
Most insurance companies in Mentone provide coverage for car accidents. In some cases, drivers may be able to recover money from their insurance policy or that of another involved party's carrier if it is determined they were not at fault in the accident.
Different Types of Injuries from Car Accidents
Car accidents can cause various injuries, ranging from minor to severe. Even when wearing seat belts and other safety measures, the sudden force of an accident can still lead to painful and debilitating injuries. Common types of car accident injuries include:
1. Whiplash – 
One of the most common types of car accident injury, whiplash, is caused by the forceful motion of the head moving back and forth during an impact. Symptoms may include neck pain, headaches, shoulder pain, dizziness and difficulty sleeping.
2. Brain Injuries – 
Traumatic brain injuries (TBI) can result in long-term disability or even death if left untreated. Common symptoms include confusion, dizziness, nausea, fatigue, difficulty concentrating and sleeping.
3. Fractures – 
Broken or fractured bones can occur when the body is thrown against the car's interior during an accident. Common fractures include broken ribs, arms, legs and pelvis.
4. Internal Injuries – 
Internal organ damage can often be difficult to diagnose due to the lack of visible symptoms. Common signs of such injuries include severe abdominal pain, nausea, vomiting, and trouble breathing.
5. Soft Tissue Injuries –
Car accidents can cause muscle sprains, strains and ligament tears due to impact with a seatbelt or airbag deployment system. These injuries are often accompanied by chronic pain and stiffness in the affected area if not treated properly.
Steps to Take After a Car Accident 
1. Exchange information with the other driver(s)
Gather names, contact information, insurance details and vehicle registration numbers. If possible, take down the year, make and model of each car involved in the accident. It's also important to get statements from witnesses who may have seen what happened.
2. Call the police and file a report
Even if it seems like only minor damage was done or no one is hurt, you should still call the police and ask them to file an official report. This will be useful for filing a claim with your insurance company later.
3. Take photos of the scene & document your injuries (if any)
Photos can help you remember what happened and could prove helpful when filing a claim with your insurance company. If you were injured in the accident, take photos of your injuries as well – this will help establish a connection between the car accident and your injuries for legal purposes.
4. Contact your insurance company & file a claim
Once you have all the necessary information from steps 1-7, contact your insurance company to file a claim. They will guide you through their procedures and provide further advice on how to proceed with getting reimbursement for any damages or medical bills incurred as a result of the accident.
5. Seek legal representation if necessary
Depending on the extent of damage done, it may be beneficial to seek out legal representation to help you with the claims process and ensure your rights are protected. It's important to know your rights when filing a claim after a car accident. Do not hesitate to consult with an experienced lawyer if you think it is necessary.
How to Choose the Right Mentone Car Accident Lawyer 
When looking for a Mentone car accident lawyer, choosing one who understands the local laws and regulations that could affect your case is important. The best way to ensure you have the right representation is by researching potential lawyers in the area. Here are some tips on how to select an experienced Mentone car accident attorney:
1. Experience: 
Look for an attorney with significant experience handling car accidents and personal injury cases in your local area. An experienced lawyer in Mentone can provide insight into their strategy and advice on how to win your case at trial or negotiate a favorable settlement out of court.
2. Reputation: 
Investigate the reputation of any potential attorneys by reading reviews online or asking around in the community. Find out how they are perceived by their peers, clients, and the court. Make sure to look for any disciplinary action taken against them as well.
3. Cost: 
It is also important to consider the cost associated with hiring a lawyer. Ask potential attorneys about their fees upfront before retaining their services. Many lawyers offer free consultations so take advantage of them when possible to discuss your case and understand how much it could cost you in legal fees.
4. Communication: 
Finally, make sure that the attorney you select is someone who communicates effectively with you throughout the process of handling your case. You should feel comfortable talking openly with your attorney and asking questions or voicing concerns whenever necessary.
The City of Mentone, California
Mentone is known for its natural beauty, with many hiking trails and recreational opportunities in the surrounding mountains, including the Santa Ana River Trail and the Morton Peak Fire Lookout. The community also features several parks and recreational facilities, such as the Mentone Branch Library and the Mentone Senior Center. Mentone is a small, tight-knit community that values its rural character and historical roots, and it offers a range of housing options, including single-family homes, apartments, and mobile homes.
Contact The Mentone Car Accident Lawyers Today!
Anyone who has ever been in an accident knows the confusion and horror that occur. The resulting injuries or wrongful death can impact an accident victim's quality of life long after the accident occurs. The car accident lawyers at Krasney Law will treat you with the compassion and guidance you need during this difficult time.
An experienced lawyer can provide expert legal advice and guidance on all aspects of your case, from filing documents to negotiating settlements. In addition, they can ensure that you receive proper compensation for any damages or losses incurred due to the accident. By working with a qualified and experienced attorney with Krasney Law, you can protect your rights and interests as an accident victim.
EXPERIENCE * RESOURCES * RESULTS