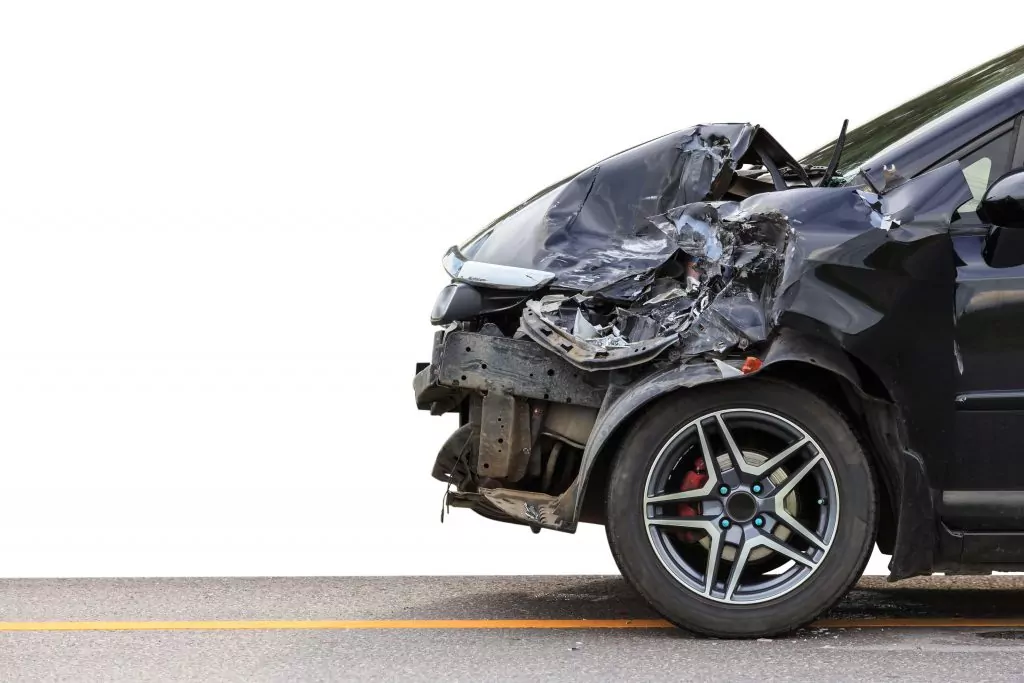 Looking for a Redlands car accident lawyer? Krasney Law offers top-notch legal representation, fighting for your rights and the compensation you deserve.
A Streamlined Path to Legal Aid with a Redlands Car Accident Lawyer
Accidents are unpredictable, and should you find yourself involved in a car mishap in Redlands, figuring out your next move can be daunting. Enter the competent and reliable Redlands car accident attorney at Krasney Law to guide you through the legal maze.
Understanding the Aftermath of Car Accidents
The ripple effects of car accidents stretch beyond the incident, sometimes leading to drastic life-altering situations. Here's a brief look at what one might undergo post an accident:
Physical Injuries: Ranging from superficial wounds to serious traumas, including broken bones or brain injuries, the potential physical impact can be considerable. As per CDC's report, vehicle crashes led to 2.5 million people in the U.S emergency department in 2020, with over 100 people dying every day.
Property damage: Accidents can lead to substantial damage to your vehicle, edging towards costly repairs or even a complete replacement. The average claim for vehicle damage after an accident roughly hovers around $3,231; the average auto liability claim for bodily injury was $15,443, according to Forbes Advisor.
Loss of life: The most tragic outcome of car accidents is the loss of life, leaving a grief-stricken void in families. The National Highway Traffic Safety Administration for 2020 shows 38,824 car accident-induced fatalities in the US.
Coping with these repercussions requires sound legal representation from a seasoned Redlands car accident lawyer who safeguards your rights and assists in claiming deserved compensation. Krasney Law, with its extensive experience and legal acumen, offers this pivotal support during your difficult hours.
Do you need an injury attorney in Redlands?
A car accident attorney Redlands isn't something you plan ahead for. Accidents and injuries happen when you least expect them. When they do, you need a top car accident and injury law firm to represent you. Krasney Law is a full-service Redlands personal injury law firm with a long record of success. Our clients trust us to fight for their rights and get the best possible results for their cases.
Why we are the right firm for you:
We have in-depth experience handling a broad range of personal injuries and wrongful deaths occurring from car accidents.
Medical bills begin mounting quickly after a car accident. We act quickly to help get your medical bills paid so you can get back to normal life as soon as possible.
We give your case the personal attention it needs instead of handing it off to someone else.
If you're confined to the hospital or at home, we come to you, often on the same day you call.
We are highly knowledgeable and experienced in California's personal injury law, and we serve clients statewide.
We know how to negotiate with insurance companies to get you the best settlement for your case.
If we don't recover any money for you, you never pay a fee.
Maximizing Compensation with a Trustworthy Redlands Car Accident Lawyer
Car accidents can be overwhelming, but the right attorney can make all the difference by providing you with valuable support and guidance. Let's explore key aspects that make a Redlands car accident lawyer indispensable and how Krasney Law excels in offering personalized, trust-based legal services.
Claiming the Compensation You Deserve:
A proficient attorney thoroughly assesses your case and pursues maximum compensation for medical expenses, lost wages, and pain and suffering. The National Center for Biotechnology Information study highlights the financial impact of car accidents, estimating non-fatal crash costs per injured person at $120,000.
Tackling Insurance Companies:
Insurance companies often attempt to minimize payouts. An adept attorney, familiar with their tactics, strategizes negotiations to ensure a fair settlement. Reports indicate that, without legal representation, accident victims may receive 3.5 times less compensation than those with representation.
Simplifying Legal Processes:
Car accident cases involve intricate legal procedures. An experienced attorney helps you comprehend the situation and anticipate the legal process. According to a U.S Department of Justice study, motor vehicle accidents accounted for 61% of tort cases filed in state courts in 2005.
Connecting with Relevant Resources:
A reputable attorney has access to expert witnesses, investigators, and medical professionals. This network can strengthen your case, providing you with additional advantages.
Selecting a Redlands Car Accident Lawyer: Key Considerations
Choosing a car accident lawyer involves vetting their experience, communication, and track record. Krasney Law stands out among others by fulfilling these criteria, offering top-tier legal representation tailored to your needs.
Experience
Find an attorney with a proven history of success in the Redlands area, specializing in car accident cases.
Communication
Choose an attorney who prioritizes transparency and keeps you updated on case progress.
Proven Track Record
Search for a lawyer with evidence of favorable results, showcasing their ability to achieve outcomes beneficial to clients.
Benefits of Hiring a Car Accident Lawyer in Redlands, California
Sound Legal Advice
The laws pertaining to personal injuries from car accidents are complex. Car accident attorneys know from their training and experience how these cases typically unfold. The experienced attorneys at Krasney Law know how the case is investigated and the information obtained by all parties. Without sound legal advice, it's easy for you to say or do something that could hurt your case.
Some of the best advice given to car accident victims starts at the scene. It's up to you to take pictures and gather names and contact information of other parties and any witnesses. What you don't do at the scene is just as important. Never apologize to the other party or admit any fault. Don't talk with an insurance representative or anyone else involved in the case. Instead, contact a car accident attorney in Redlands with the information you have. We will make sure it isn't used against you instead of supporting your claim.
Experienced Representation
Our car accident attorney Redlands have years of experience. We've witnessed nearly every imaginable scenario. We know how to obtain evidence and present it in court. Not only do we have tried-and-true strategies for preparing and arguing your case, but we know the strategies used by the defendant. You only have one opportunity to prove your case and get the compensation you need. Put your case in the hands of the experienced legal experts who know how to build your strongest case.
Protection from Insurance Companies
Most car accident claims are between the injured victim and the at-fault party. Insurance companies retain high-powered attorneys and other professionals to represent their interests. Without experienced legal representation, you won't have a fair chance of winning your argument. It takes a legal team who knows the law and the tactics used by insurance companies and who has the skills to beat them.
Fair Compensation
Injuries from a car crash can affect every aspect of a person's life. The financial impact of medical bills might last for months, years, or the rest of their lives. If another driver is responsible for your injuries and your debt, the law dictates that the person who caused the accident must be held accountable. Without a knowledgeable personal injury attorney who knows your rights and will fight aggressively for you, you might not get a fair settlement.
Help Bring Relief
The money awarded to you after a car accident can help you recover from your losses. It makes it possible to pay your bills, replace or repair your damaged property, and restore some degree of normalcy to your life. Sometimes what seems like an adequate settlement initially turns out to be insufficient to cover the extent of bodily injuries a person suffers. Realizing that an injury is more severe than originally believed won't change the outcome of the case. Once the case is presented and the judge has ruled, the decision on how much compensation to award is final.
Car accidents not only cause physical injuries and financial strain. They also result in the loss of vehicle, emotional distress, and loss of life. Many drivers don't realize that having insurance isn't enough to ensure they get paid when they deserve it. Insurance companies try every means to prevent paying out claims. If you try dealing with the insurance company on your own, they will use your lack of experience to keep from paying you.
If you are injured in a car accident in Redlands, contact Krasney Law. We will come to your location to discuss your case and your options with you.
Redlands is one of the most amazing cities in the county. It is heavily populated, and there are many family-friendly attractions and tourist destinations. Beautiful scenery and a diversity of attractions mean that Redlands has more than its fair share of car accidents. This is especially true during the winter months when the winding mountain roads become more hazardous.
Frequently Asked Questions
Navigating through the aftermath of a car accident can be quite stressful and full of uncertainties. To help smooth the journey, we have compiled some commonly asked questions about hiring a Redland car accident lawyer.
How Does a Car Accident Lawyer Advocate for Me?
A car accident lawyer champions for your rights by negotiating with insurance companies, presenting compelling evidence, and guiding you through intricate legal processes. They protect your interests by aiming to secure maximum compensation for damages incurred.
According to the Insurance Research Council, represented claimants usually secure 3.5 times more compensation than those without representation.
Why Should I Hire a Local Redlands Lawyer?
Redlands lawyers understand the local court system, regulations, and key contacts. According to a Bureau of Justice Statistics report, over 90% of personal injury cases are settled out of court, and a local attorney's network could play a pivotal role in quick, favorable settlements.
How Soon After an Accident Should I Consult a Lawyer?
Ideally, consult an attorney immediately after an accident. American Bar Association advises against signing any documents from insurance companies without legal consultation. A quick lawyer consultation ensures you take informed decisions and avoid potential complications.
What Type of Accidents Handle by Krasney Law?
Krasney Law specializes in a variety of car accidents, such as rear-end collisions, rollovers, and hit-and-run incidents. Our approach is backed by data, with The National Highway Traffic Safety Administration (NHTSA) reporting 2.1 million people injured in motor vehicle accidents in the U.S. in 2019.
What Can I Expect in the Initial Consultation?
In the initial consultation, you will discuss the details of your case with the lawyer. This allows them to evaluate your claim's validity, potential compensation, and the legal strategy moving forward. This session helps establish a trust-based relationship.
How Does Krasney Law's Operation Stand Out?
Krasney Law prioritizes transparent communication, comprehensive legal guidance, and personalized service. We are persistent in our pursuit of maximizing your compensation, and adaptive in our strategies to match your unique situation.
Contact The Redlands Car Accident Lawyers Today!
Anyone who has ever been in an accident knows the confusion and horror that occur. The resulting injuries or wrongful death can impact an accident victim's quality of life long after the accident occurs. The car accident lawyers at Krasney Law will treat you with the compassion and guidance you need during this difficult time.
Redlands leading accident attorneys are here to help.  We will be there from the time you make the first call until after you receive the fair compensation you deserve.
EXPERIENCE * RESOURCES * RESULTS