Wrong-way accidents occur more often than you think and are more likely to occur at night.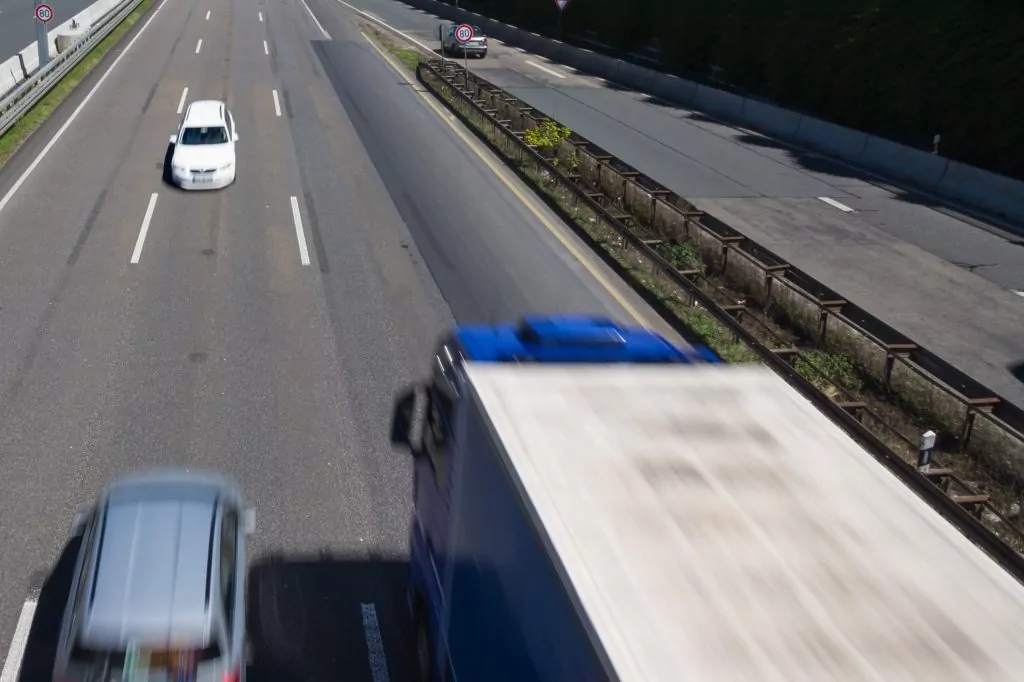 Though not the most common accident that occurs, we have all heard about car accidents involving drivers who somehow end up on the wrong side of the interstate or highway, driving against traffic. Though as someone who follows the road rules and drives carefully every day, this can be quite difficult to understand why someone would do this, it does happen. According to a study, in the United States, about 355 people are killed each year in crashes caused by drivers headed in the wrong direction on the highway.
With enough evidence compiled, It has been proven that accidents caused by vehicles being driven on the wrong side of the road are more severe than other types of accidents, resulting in severe injuries. This results in a higher likelihood of fatalities. No matter the case always seek medical attention and worry about find a car accident lawyer as soon as you can after you are able to.
Wrong-Way Car Accidents Statistics Across The United States
According to a Highway Special Investigation Report, On average, about 360 lives are lost each year in about 260 fatal wrong-way collisions. Some other important statistics to keep in mind are:
The majority of wrong-way drivers are between the ages of 20-29.
75% of all wrong-way accidents are caused by drunk drivers.
9% of wrong-way drivers had been convicted of driving while intoxicated or impaired (DWI) within the 3 years prior to the wrong-way collision
What Are The Causes of Wrong-Way Car Accidents?
Usually, someone who is new in town or from a different country makes these mistakes for simply being unfamiliar with the road laws. These drivers tend to be the most common type of wrong-way accident drivers. Some other common causes include:
DUI
Distracted driving
Drugged driving
Poor visibility
Missing signs
Falling asleep
Confusion in a construction zone
Product defect
Causes can always differ from one another. In some cases, the victim makes evasive maneuvers to avoid a head-on crash and in the process crash into other vehicles, pedestrians or objects. This leads to an even bigger accident that could have been avoided if the driver stayed calm.
How To Avoid A Head-On Collision
If you suddenly find yourself facing a wrong-way vehicle coming in your lane, take calm and safe evasive measures to avoid a head-on collision. Sometimes the best thing to do is even drive off the road if you can do so safely. Here are some simple steps listed below to help you take the best course of action in the unfortunate event of an incoming vehicle drifting into your lane.
Slow down as soon as you can and pull over to the shoulder
Remain alert because you may be required to make a split-second decision. No matter what needs to be done, do it calmly.
When you veer off the road to avoid a head-on collision, try and keep at least 2 wheels on the road for the best traction.
If it came down to it, remember it's always best to hit a stationary object when compared to hitting a vehicle traveling towards you head-on.
Always wear your seat belt.
Who's At Fault In A Wrong-way Car Accident?
In California, wrong-way drivers are generally held liable for all the damages, injuries and time lost from work resulting from the wrong-way crash. If the negligent driver is suspected of driving under the influence of alcohol or drugs, police will check their blood alcohol content. If the driver refuses the test, the police can get a search warrant issued and forcibly do the test in a felony DUI case. In case the wrong-way crash was a result of an auto defect such as a faulty steering system, the designer or manufacturer may be held liable for all the resulting losses with a product liability case.
Contact Your California Wrong-Way Accident Lawyers Today!
If you ever come across the wrong way driver, try to avoid an impact, pull over, and call the police. If you are injured in a crash, talk to a California car accident lawyer to protect your legal rights. Call The Krasney Law Firm at (909) 380-7200 for a free consultation. We are here to make sure you get the help you need, every step of the way.