Riverside Car Accident Lawyer
Riverside's Top Car Accident Lawyer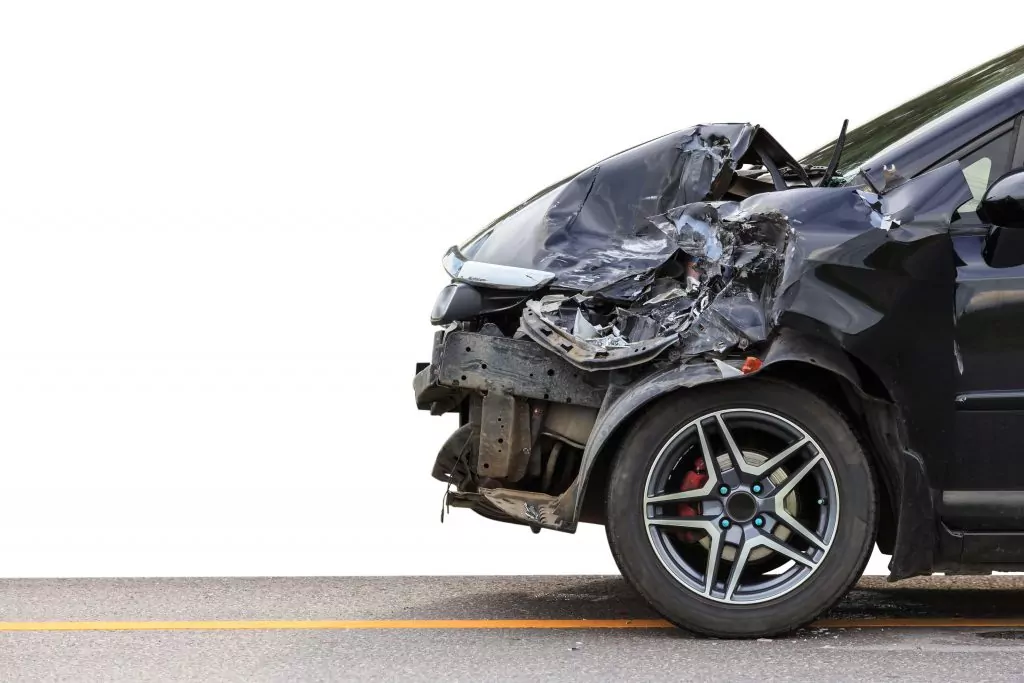 Are you a Riverside resident who has been involved in a car accident? And looking for a Riverside car accident lawyer?  Navigating the legal system can be complicated and overwhelming, particularly when dealing with the repercussions of an auto collision. Working with an experienced car accident lawyer can help ensure that your rights are protected, as well as help hold the responsible parties accountable. With years of experience in representing victims of auto collisions, our skilled and knowledgeable legal team is uniquely positioned to provide you with effective counsel so that justice is served.  
What to Look For in a Riverside Car Accident Lawyer 
When it comes to choosing a Riverside car accident attorney, experience matters. 
The best attorneys have been representing clients injured in motor vehicle accidents for years and understand the ins & outs of personal injury law. They can help you determine liability, negotiate with insurance companies, and guide you through filing a lawsuit or settlement if necessary.
It is important to select an attorney with a successful track record in handling similar cases and achieving favorable client outcomes. Be sure to ask about the number of car accident cases they've taken and how many resulted in settlements or jury awards that exceeded expectations. 
You should also ask how long it takes them to resolve such cases on average. You want a lawyer who is experienced but also someone who will be available to address your questions or concerns promptly.
Understanding the Legal Process for Car Accidents in Riverside 
If you were involved in a car accident in Riverside, CA, it is essential to understand the legal process and how best to handle your case. In California, drivers must carry minimum liability coverage of $15,000 per person/$ 30,000 per accident for bodily injury, and $5,000 for property damage.
When an auto accident occurs, car insurance companies try to determine who was at fault by gathering evidence such as police reports, witness statements, and photographs. In many cases involving serious injuries or substantial property damage, it may be wise to consult a lawyer with experience handling car accident claims in Riverside. 
An attorney can help you navigate the complex legal system and ensure that all parties get fair compensation for their losses. If you are filing a claim in California, you must file within two years of the date of the accident. It is important to file your claim as soon as possible to preserve any evidence necessary for your case. 
What to Do After an Accident in Riverside?
If you or someone else involved in the accident require medical attention, dial 911 and seek help from emergency services. Be sure to provide first responders with as much information about the crash as possible. After that, it is important to exchange contact and insurance information with any other drivers involved in the accident. 
This includes vehicle license plate numbers, phone numbers, addresses, emails, driver's license numbers and insurance policy numbers. It is also helpful to take pictures of all damaged vehicles before they are moved so you can document what happened at the scene. 
Once you have all the necessary information, you must contact your insurance company and report the accident. Be sure to provide as many details to your insurer as possible. So they can properly investigate the incident and decide how much coverage you are entitled to receive for car damages caused by the crash. 
How to Choose the Right Attorney for Your Car Accident Case?
When choosing an attorney for your car accident case in Riverside, it's important to do detailed research and ensure that the lawyer you select fits your situation. Here are some of the most important factors to consider when selecting an attorney for car accidents:-
1. Experience
It's essential to choose a lawyer who has experience with car accident cases and knows the laws surrounding them in your area. Check to see if they also have any certifications or specializations related to motor vehicle accidents. 
2. Communication
Look for someone who communicates quickly and efficiently, so you can get information on your case without waiting too long for replies. Ensure their team is also available and responsive when you need assistance. 
3. Reputation
Look for an attorney with a good reputation in the legal community and among past clients. Read reviews, ask friends, and research to ensure that the lawyer you hire is well-respected in their field. 
4. Cost
Consider the cost of hiring a lawyer for your case as well. Ensure you understand how much they will charge if there are any fees associated with the case, and what services they provide at those costs.
5. Compassion
Finally, look for an attorney who shows compassion and understanding. They should be willing to truly listen to your needs and strive to get you the best outcome possible from your car accident case in Riverside. 
Steps You Can Take to Maximize Your Chances of Success with a Car Accident Claim
Obtain contact information for all involved parties and witnesses, including names, phone numbers, license plate numbers, insurance companies, and policy numbers. 
Take pictures or videos of the accident scene. This includes any visible damage to your vehicle and the vehicles of other drivers involved in the accident. It can also help to take photos of any skid marks at the scene that could indicate how fast each driver was going before impact. 
Seek medical attention immediately after an accident, even if you don't think you have been injured. Some injuries may not be noticeable immediately following a crash but could worsen without treatment. 
Make sure to exchange insurance information with the other driver and document any conversations or exchanges with them in case they deny responsibility later. 
Obtain copies of all relevant official documents, including police reports, witness statements, hospital records and bills, repair estimates and invoices, etc. 
Don't wait too long to file a claim as there are typically deadlines ranging from 30 days to two years, depending on the state in which you live. 
Contact an experienced personal injury attorney who understands the complexities of car accident claims and will be able to provide you with legal advice and represent your best interests throughout the process. 
Do not speak with an insurance adjuster without consulting your attorney, as they may attempt to get you to accept a far lower settlement than you deserve. 
Keep track of all your lost wages and out-of-pocket expenses related to the accident, as they can be included in a claim for damages.
Be patient and cooperative with your attorney during the process and promptly provide them with all relevant information so they can build a strong case on your behalf. 
The City of Riverside ,California
Riverside is a city located in the Inland Empire region of Southern California, in the United States. It is the county seat of Riverside County and has a population of approximately 331,000 people as of the 2020 U.S. census, making it the 12th most populous city in California. Riverside is known for its historic downtown district, which features a variety of shops, restaurants, and cultural attractions, as well as its numerous parks and recreational facilities, including the Mount Rubidoux Park and the Sycamore Canyon Wilderness Park. The city is home to several colleges and universities, including the University of California, Riverside, and the Riverside Community College District. Riverside has a diverse population and a range of residential neighborhoods, including historic homes, new developments, and apartments.
Contact The Riverside Car Accident Lawyers Today!
Anyone who has ever been in an accident knows the confusion and horror that occur. The resulting injuries or wrongful death can impact an accident victim's quality of life long after the accident occurs. The car accident lawyers at Krasney Law Accident Attorneys will treat you with the compassion and guidance you need during this difficult time.
Working with a Riverside car accident lawyer is the most effective option for seeking justice if you've been injured in an auto accident. Not only would they be able to provide legal advice, but they can also investigate your case and identify any evidence that needs to be considered. Therefore, if you're looking for a trustworthy advocate to guide you through each step of the legal process, don't hesitate to seek out a Krasney Law Accident Attorneys today.
EXPERIENCE * RESOURCES * RESULTS