Hesperia Car Accident Lawyer
Hesperia's Top Car Accident Attorney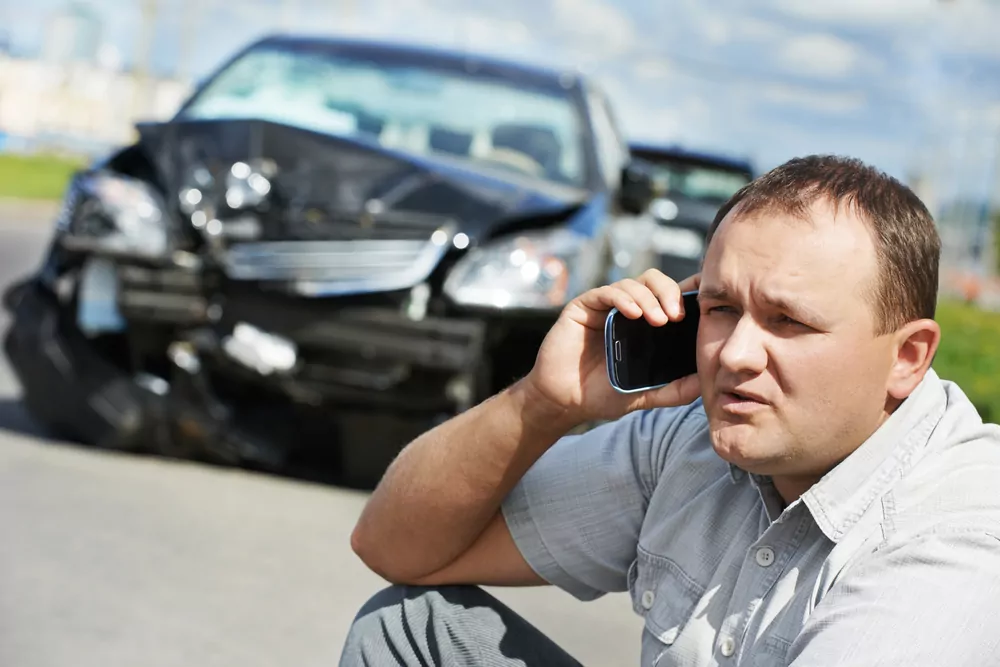 A Hesperia car accident lawyer should be the first person you call if you have been in a car accident. While it is your duty to inform the Hesperia police department and your insurance company about the accident, a serious injury from the accident can prevent you from performing the simplest of tasks. A Hesperia car accident lawyer will not only notify the relevant authorities, but will also get you the medical help you need to start recovering from the accident,
Do you need an injury attorney in Hesperia?
Hiring a Hesperia car accident lawyer isn't something you plan ahead for. Accidents and injuries happen when you least expect them. When they do, you need a top car accident and injury law firm to represent you. Krasney Law is a full-service Hesperia California personal injury law firm with a long record of success. Our clients trust us to fight for their rights and get the best possible results for their cases.
Why we are the right firm for you:
We have in-depth experience handling a broad range of personal injuries and wrongful deaths occurring from car accidents.
Medical bills begin mounting quickly after a car accident. We act quickly to help get your medical bills paid so you can get back to normal life as soon as possible.
We give your case the personal attention it needs instead of handing it off to someone else.
If you're confined to the hospital or at home, we come to you, often on the same day you call.
We are highly knowledgeable and experienced in California's personal injury law, and we serve clients statewide.
We know how to negotiate with insurance companies to get you the best settlement for your case.
If we don't recover any money for you, you never pay a fee.
Types Of Damages That Can Be Recovered From A Car Accident Claim 
If you are the victim of a car accident and the fault rests with another party, it is your right to receive fair compensation for the damages you have suffered. An experienced Hesperia car accident attorney can help you claim damages for: 
Damages to property: If your car or other property has been damaged due to a car accident, you will have to get it repaired or even fully replaced. There is no reason for you to bear these expenses. The insurer of the party at fault is liable to compensate you for the damages to your property. 
Medical bills: Being in a car accident can burn a huge hole in your pockets. Specialists' fees, hospital stays, medications, surgeries and therapy can cost you thousands of dollars. From the moment you are in the accident to the day you have fully recovered from all your injuries, all the medical expenses can be claimed from the party at fault.
Pain and suffering: Most of the loss suffered due to a car accident can be measured monetarily. However, some damages may be non economic in nature. The pain and suffering caused by a car accident are examples of non economic damages. Even the emotional distress suffered by victims can have a detrimental impact on their quality of life, and should be compensated for by the negligent party.     
Loss of income: If you have suffered injuries from a car accident, you may not be able to return to work in the near future. You may even be rendered unfit to work for a long time, if the injuries you have suffered are too serious. If this is the case, you can claim compensation for the wages you lose due to injuries suffered from an accident. If you have lost the capacity to work and your long-term earnings are affected by the accident, you can claim compensation for that too.
Main Causes of Car Accidents in Hesperia
Although car accidents can be totally preventable, they are mainly caused by human error, and so they're not inevitable. The aim of a Hesperia car accident attorney is to identify the reason for the accident and hold the responsible person liable for your losses. There are a variety of reasons that cause car accidents in Hesperia. Here are some of the most common: 
Driving errors
The main cause of Hesperia car accidents is driving errors. These errors include: 
Speeding
Distracted driving, like self-grooming, texting or talking on the phone, eating, etc.
Driving under the influence of drugs or alcohol
Not adhering to road safety regulations
Tailgating another vehicle
Aggressive or rash driving  
More often than not, a car accident can be traced to one of these driving errors. 
Vehicle defects
While human errors are the main cause of car accidents in Hesperia, vehicle defects cause crashes too. When a part of the vehicle is manufactured or designed in a defective manner, serious crashes are not entirely surprising. Some of the vehicle defects responsible for car accidents include defective brakes, defective tires, defective airbags, etc. 
Bad road conditions
Among the least common causes of car accidents in Hesperia include poor road conditions. Even if your vehicle is in perfect condition and you are as careful a driver as any, bad roads can cause accidents out of the blue. Some examples of bad road conditions include potholes, badly marked construction areas, uneven surfaces, unmoved debris, etc. 
Common Injuries Caused By Car Accidents
It is hard to determine the severity of most injuries caused by car accidents in Hesperia. Sometimes the symptoms appear minor right after the accident, but escalate over time and require long-term treatment. Some of the common symptoms suffered car accident victims include: 
Dizziness
Fatigue
Confusion
Memory loss
Inability to sleep
Depression
Personality changes
If you experience any of these symptoms after a car accident, it is important to see a doctor immediately. Some of the major car accident injuries that require immediate medical attention include: 
Head injuries
Traumatic brain injuries
Neck injuries
Spinal cord injuries (paralysis, paraplegia, tetraplegia and quadriplegia)
Back injuries
Knee injuries 
Shoulder injuries
Wrist and hand injuries
Foot and ankle injuries
Burns
Bruises and lacerations
Soft tissue injuries
Internal injuries
Permanent scarring and disfiguring facial injuries 
Amputation or loss of limbs
Whiplash injuries
Post traumatic stress disorder 
If the accident was caused due to no fault of your own, you have the right to claim compensation for the losses you suffer due to these injuries. Apart from the immediate medical expenses, a Hesperia car accident attorney will ensure you are compensated for future medical bills and treatment charges as well.
Get Started With A Free Consultation With Our Hesperia Car Accident Lawyers
If you want to be compensated for the losses incurred due to a car accident in Hesperia, you will need to have the following evidence:
The party responsible for the accident
The bodily injuries or damages you have suffered due to the accident
The bodily injuries and damages to property that must be compensated for by the at-fault party
Without strong evidence, you may not receive the right compensation for the losses you have suffered. Call us for a free consultation and we analyze the accident to determine whether or not you have a strong case. An experienced Hesperia car accident lawyer can make all the difference when it comes to claiming compensation for the damages suffered due to a car accident. 
EXPERIENCE * RESOURCES * RESULTS