La Quinta Car Accident Attorney
Car accidents happen often in the La Quinta area. When these accidents are caused by the negligence of a third party, there is a solution. The injured party and the families of those killed can file a lawsuit or claim against the individual responsible to recover lost income, medical expenses and monetary compensation for pain and suffering. To see if you are eligible to file a lawsuit or claim, talk with a local La Quinta car accident attorney who understands the complexities of car accident claims. Contact the team at Krasney Law.
Negligent use of a vehicle can take many forms. Listed here are some of the most common:
Drunk driving
Excessive speed
Cell phone use
Inattention
Failure to adjust to conditions
Hazards on roadway
Don't take chances, call us for a no-cost consultation today!
La Quinta Bicycle Accident Attorney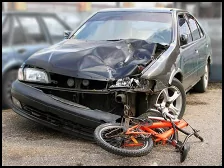 Cycling is known to be one of the best cardiovascular exercises you can give your body. Usually, the impact on your joints and body, in general, are minimal as well (compared to other cardio exercises like running). Cycling is one of the most popular ways to exercise in the world and is very popular in the La Quinta area.
Unfortunately, due to the negligence of some operators of automobiles, cycling can be dangerous. Many drivers just don't pay attention to what is on the road ahead of or around them. Automobiles can be quite dangerous to a person riding a bicycle considering all of the issues such as cell-phones, radios, children yelling in the rear seat that many drivers have to deal with. even though the automobile provides good protection to its driver, a bike doesn't provide protection to its rider. Because of this, serious injuries and death can be the result of an automobile-bike accident. That is why it is so important to have an experienced bike accident attorney on your side.
If you have been injured by a motor vehicle while riding your bike in the La Quinta area, call the team at Krasney Law for a cost-free consultation.
La Quinta Brain Injury Attorney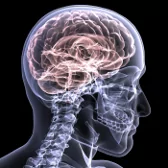 In car crashes when the person's head strikes something with great force, a Traumatic Brain Injury (TBI) often happens. The human brain is very complex and very delicate, even if the head strikes the headrest or steering wheel damage may happen. Another serious factor is that the brain has very limited power to heal under most circumstances.
Often, a traumatic brain injury is not discovered by the physician because the patient fails to tell the physician about symptoms such loss of short-term memory and personality change. Sometimes the symptoms of a brain injury may not appear immediately.
If you think that you or a family member may be suffering a brain injury because of an accident, even one that happened a while ago, it is imperative that you call a physician quickly and retain the legal counsel of a knowledgeable brain injury attorney in the La Quinta area.
La Quinta Burn Injury Attorney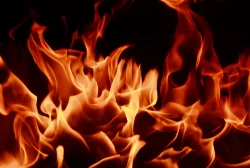 Burn injuries are not only painful, they can cause physical scarring, emotional distress, and many long-term medical conditions. If you've suffered a burn injury because of someone else's negligence, our group of experienced burn injury attorneys in the La Quinta area can assist you in getting the compensation for your injuries that you can be entitled to by law.
Burn injuries resulting from exposure to chemicals, electrical current, or an open flame often cause issues needing extensive and expensive medical treatment, including:
Adult respiratory distress syndrome
Cosmetic deformity
Scarring
Sepsis
and even death
The group at Krasney Law will investigate your case to help determine the parties responsible for your burn injuries and help you get the compensation you are entitled to. contact us today for a no-cost consultation.
La Quinta Dog Bite Injury Attorney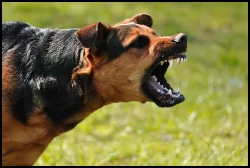 Dog bites should not be taken lightly. Even a bite by a small dog can be serious. Left untreated, it can cause permanent muscle damage and deep tissue scars. Depending on the severity of the dog bite, it can require major reconstructive surgery. We care for dogs but we don't love irresponsible dog owners. Most cities, including La Quinta, have ordinances in place to help prevent dog bite injuries.
Children and adults alike are subject to not only the physic effect of the dog bite, but also suffer the ongoing psychological trauma and emotional issues, especially if the visible scars from the dog bite are to the face, hands or lower arms. Parents who see the attack on their children can, in certain circumstances, make their own claims and receive monetary compensation for their own personal emotional issues.
If you or a family member is bitten by a dog, of any size, call the group at Krasney Law today and speak to a dog bite injury attorney.
La Quinta Fracture Attorney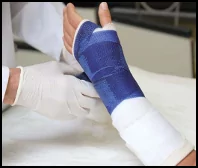 People often think that a limb fracture is not a big issue. Get it set, go home and let it heal. There are several types of bone injuries and each has to be treated accordingly.
Compound fractures resulting from an automobile crash or a knee joint break that occurs when a pedestrian is hit by an automobile in a crosswalk is a serious fracture that can have long-term effects. The crushing bone injury to the ankle and leg that a motorcyclist's receives when he or she is sideswiped by an automobile in a motorcycle accident can lead to serious disability. Even a broken wrist, finger or arm for a senior citizen after a fall in a nursing home can be complicated as healing takes longer than it does for a younger person.
The cost of medical care for serious breaks over the long term can be far more than expected. If you accept an early settlement offer from the insurance company, you may end up with unpaid medical bills and no chance for full repayment of your losses and expenses. Call the group at Krasney Law for your free-no-cost meeting today.
La Quinta Medical Malpractice Attorney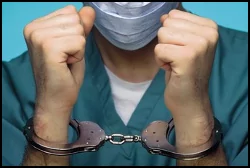 If you've been hurt under a doctor's care or if a family member has died as a result of a medical doctor's actions or because of their inaction, you may have reason to file a lawsuit against the health care provider.
Medical malpractice happens when a health care provider such as a doctor, nurse or medical care center is negligent and deviates from the standards of what is accepted as good medical practice. If that occurs and you are injured as a result, you may have grounds for a medical malpractice lawsuit.
In determining whether the health care professional followed the standards of good medical practice, also known as the standard of care, the judge or jury hearing your lawsuit will look at the generally accepted method of treating patients in your area with similar medical problems. At trial, it must be proven that the health care provider's act or omission was a mistake, but also that this mistake hurt you.
If you live in the La Quinta area and think you are a victim of medical malpractice, call the team at Krasney Law today.
La Quinta Motorcycle Accident Attorney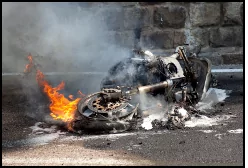 Motorcycle riders, and the injuries they suffer as a result of an accident are unique for several different reasons. Due to a lack of protection between riders, the road, and other vehicles, motorcyclists often suffer very serious injuries during accidents. What might be a simple "fender bender" to someone in a full-size car, can cause catastrophic injuries to a motorcycle rider.
Motorcycles are susceptible to a unique set of risks on the road, meaning even the most experienced riders can crash. Motorcycle accidents can occur because of several factors, such as:
Construction zones
Road hazards
Distracted drivers
Motorists failing to yield the right of way
Vehicle drivers changing lanes without yielding
If you've been injured in a motorcycle accident, contact the professionals at Krasney Law today!
La Quinta Neck and Back Injury Attorney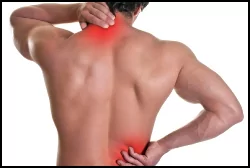 The jarring impact of a car accident can wreak havoc on the complex, crisscrossing structures of the back and neck. Even though the neck and back can absorb a lot of force, the forces involved in a wreck can cause damage to many of those interconnected structures.
At Krasney Law, we know how painful and disabling a neck or back injury can be. We realize that a "minor" back injury often gets worse before it improves.
From permanent injuries to soft tissue injuries, these are some of the more common neck and back injuries caused by an accident:
Fractured vertebrae
Herniated disk (ruptured disk)
Lower back sprains and strains
Pinched nerves or chronic pain
Whiplash (cervical strain/sprain)
Spinal cord injury/paralysis
For all of your neck and back injury questions, contact the group at Krasney Law.
La Quinta Pedestrian Accident Attorney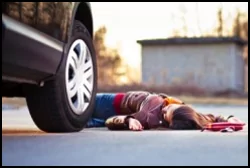 When a vehicle hits a pedestrian, the injuries can be extremely severe. Severe spinal, head, neck, paralysis, broken bones, or loss of a limb can all occur to pedestrians when they are hit by vehicles.
Many times, the driver of the vehicle, or their insurance company, will try to shift the blame for the accident onto the pedestrian. Police sometimes claim that the pedestrian was not inside the crosswalk when they arrive at the scene, as the pedestrian has fallen outside the crosswalk area. Insurance adjusters will often place the blame on the pedestrian, saying that the pedestrian should have seen the car coming and got out of the way. Many times it is harder to get an insurance company to pay for the injury to a pedestrian than it is to pay for the injury to a person inside a vehicle.
If you or a loved one has been involved in a vehicle vs. pedestrian accident in the La Quinta area, call the Krasney Law team for a complimentary consultation.
La Quinta Slip and Fall Attorney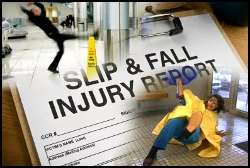 In the case of a slip or fall incident, the law doesn't hold businesses responsible for the accident unless the company or its employees failed to meet a legal duty of care.
If you desire to sue for an injury that happened at a business location, you must show that the business was legally at fault.
Slip and fall injuries may happen in a variety of ways. All business establishments can be sued for slips, falls, and collisions. The owners of a business can be sued because of poor hiring, supervision, or training of employees. Each state has its own rules that determine the standards of care that can apply in any personal injury case involving a business.
Courts understand that businesses can't preclude every slip and fall accident from happening. They require that businesses use the same amount of care as a reasonably prudent person would. This means guarding against foreseeable problems and taking reasonable precautions to prevent accidents. You can recover damages for many types of personal injury only if you can show that the business failed in these duties.
For a a no-cost slip and fall consultation, call the group at Krasney Law today.
La Quinta Wrongful Death Attorney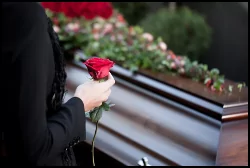 A wrongful death claim can result from situations such as a car or airplane crash, exposure to hazardous conditions or substances, criminal behavior, or a supervised activity.
If your spouse, parent or child has been killed and you suspect that their death was the unnecessary consequence of someone else's negligence, you should always consult an attorney to investigate the circumstances as soon as possible. The actions of a careless individual or corporation can have serious consequences on your life. We understand that you are grieving but you need to be aware of how important it is that the you give us the opportunity to begin investigating as soon as possible. Time is of the essence in wrongful death cases. Important evidence and other important information needs to be collected and examined as soon as possible.
Fatal car crashes
Workplace accidents
Products liability
Premises liability
Dangerous drugs
Call the team at Krasney Law today for a free consultation. The phone number is (909) 380-7200.