California Traumatic Brain Injury Lawyer
The Top Traumatic Brain Injury Attorney in California
Brain injuries are among the most serious type a person can suffer, affecting patients even many years after the accident. Victims of brain injuries who need a traumatic brain injury attorney for lawsuits or settlements need a strong team of personal injury attorneys and staff who can go after those responsible for the injury and extract the maximum monetary awards. If you are in a similar situation, call the team at  Krasney Law for a complimentary consultation.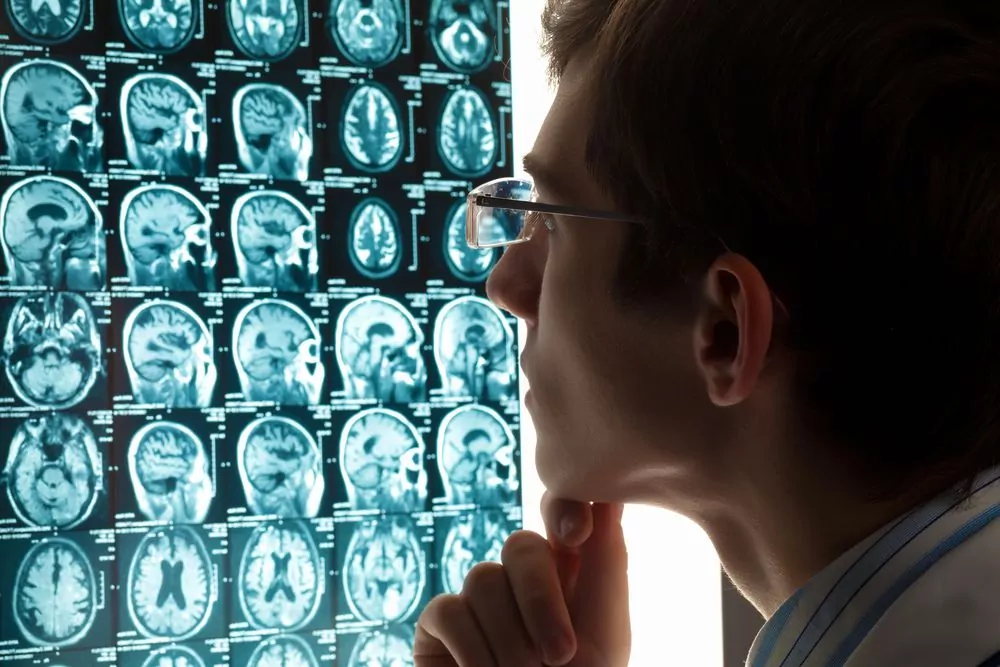 Krasney Law, with many years spent fighting insurance companies and other liable parties, has an excellent record of success.
Traumatic brain injury can result from automobile crashes or in other cases where a person's head hits an object with great force. The brain is the most delicate and sensitive part of the body, and even a slight blow can cause severe injury. Moreover, the brain has limited power to heal, and even if it does heal it may take a long time.
How Can Our Traumatic Brain Injury Lawyers Help?
Our California traumatic brain injury lawyers can help if you suffer from brain injury. We can help you with your claim for compensation from the responsible party for the damage or injury caused.
We have traumatic brain injury lawyers and investigators capable of dealing with insurance companies in California, who try to pay as little as possible, even less than what you have coming. Also, some brain injury victims may need a lawsuit to get themselves back to health.
Krasney Law's expert TBI attorneys and staff can investigate the circumstances of a brain injury case and sue for maximum damages to see that our clients get what they need to cover medical bills, lost wages and pain and suffering. Or, we can negotiate with the insurance company and see that you get a good deal.
CALL US TODAY (909) 380 – 7200
What is a Traumatic Brain Injury?
A traumatic brain injury also is known as TBI is caused by a violent blow or jolt to the head or body. Sharp objects that pierce the brain tissue, like a shattered piece of a skull or a bullet can cause TBI's as well.
According to the CDC, there were approximately 2.87 million TBI-related emergency department visits, hospitalizations, and deaths in the United States alone.
Statistics on traumatic brain injury
Traumatic brain injury refers to any blow or impact to the head which damages tissues in your brain. The most common causes of such injuries include automobile accidents, slip and fall accidents, assault, and being struck with a heavy object. Injuries to the brain vary from mild ones, also known as concussions, to more severe ones that can have long-term physiological effects.
Brain injuries are quite common in the United States. The National Center for Injury Prevention and Control has revealed that almost 5.3 million people have suffered from traumatic brain injury in the US alone. Also, in the year 2020, almost 64,000 deaths took place in the US due to severe brain injury. Of those living with these injuries, nearly 775,000 adults have a permanent disability which is connected to traumatic brain injury.
More men (16.7%) than women (8.5%) are affected by traumatic brain injury each year. While most brain injury accidents in the US occur from falling, a large portion of them happen also due to car accidents.
What Are The Symptoms of Traumatic Brain Injuries?
Information from Mayo Clinic states there is a wide variation of abnormal psychological and physical effects of traumatic brain injuries. Some symptoms more worrisome than others, take some time to learn about and understand the different symptoms listed from mild to moderate/severe.
Mild Traumatic Brain Injury Symptoms
Loss of consciousness for a few seconds to a few minutes
No loss of consciousness, but a state of being dazed, confused or disoriented
Headache
Nausea or vomiting
Fatigue or drowsiness
Problems with speech
Difficulty sleeping
Sleeping more than usual
Dizziness or loss of balance
In addition, the victim may experience sensory symptoms such as blurred vision, possible ringing in the ears, a bad taste in the mouth, or changes in the ability to smell. Possible sensitivity to light or sound and other cognitive symptoms like depression, complications with memory or anxiety.
Always see a medical professional after any traumatic accident. Traumatic brain injuries can sometimes take a few hours or even days for some of these to appear.
Moderate to Severe Traumatic Brain Injury Symptoms
Loss of consciousness up to many hours
A serious headache or one that worsens
Definite vomiting and nausea
Clear fluids draining from the nose or ears
Seizures or Convulsions
One or both pupils dilated
Numbness or weakness in fingers and toes
Lack of coordination
Slurred speech
Coma
Long-term impact of traumatic brain injury
Some symptoms of traumatic brain injury could appear right away while others might take longer time to appear. The long-terms effects of traumatic brain injury in a person might present itself in the following ways:
Communication issues affecting a person's ability to hear, read, write, or speak.
Cognitive malfunctioning impacting someone's thinking and decision-making capabilities.
Emotional trauma
Physical impairments including trouble breathing, eating, sleeping, and exercising.
If you are involved in a car accident and suffer any type of head or brain injury, seek immediate medical care. Any injury to the head should be looked at no matter the severity.
Brain Hemorrhage
In the unfortunate event that you have bleeding in the brain, the blood is unable to drain and forms pools called hematomas. This creates a swelling that creates pressure against the brain tissue.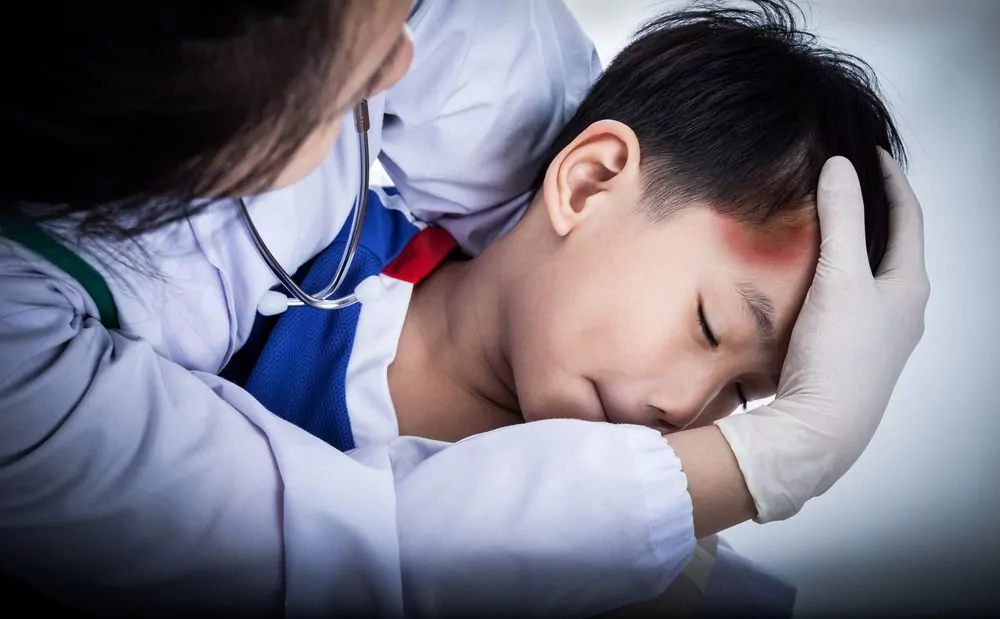 Signs of a Brain Hemorrhage
Traumatic brain injuries can result from even the most minor bicycle accident or car crash. A brain injury can occur from hitting your head against the ground, the steering wheel, the dashboard, or any hard object during the accident. The momentum of the head decelerating at a speed different than that of the brain can cause the brain to hit against the skull and become injured. With brain injuries it is possible to have bleeding in the brain. It is very important to seek medical help as soon as possible.
Signs of brain hemorrhage include:
a severe headache
excessive sleepiness
abnormal sense of taste
difficulty swallowing
loss of coordination
seizures
nausea
If you experience any of the symptoms mentioned above after an accident, immediately seek medical treatment from a medical professional. A brain hemorrhage is often treated with medication, blood transfusions, and surgery. If the condition is not treated right away, it can lead to coma and even death.
What to Do After a Car Accident in California
The first thing you want to do if you are involved in a car accident is make sure you are okay. Then you want to obtain the at-fault driver's insurance and contact information, along with witness information and any photos of the scene. If you are injured, call the police and seek immidiate medical care. When you file an insurance claim, it is important for you not to release your entire medical history to the insurance company. The insurer may use this information to deny your claim on the grounds that your injuries existed before the car accident.
What Should You Do in Case of a Brain Injury?
In many instances, a traumatic brain injury is not diagnosed by a physician because patients fail to report issues such as short-term memory loss and personality changes. If you or a family member suffered a brain injury because of an accident, even if it occurred a long time ago, it is very important that you consult a doctor immediately. The next thing you should do is retain the legal counsel of a knowledgeable California brain injury attorney.
A Krasney Law attorney will ask you questions to find out how your brain injury happened. You may not remember all the details about what happened because some brain injury victims have memory loss. Your attorney will ask how the accident happened, the location and what you were doing there and any medical treatments. Be honest with your lawyer. If you have access to witnesses, newspaper articles or accident reports, gather them and provide them to the attorney.
What You Should Not Do In Case of a Brain Injury
If you encounter someone at the scene who was involved in an accident that resulted in your brain injury, be cooperative and courteous, but do not apologize or admit to any guilt. If you do you may be conceding you are liable.
Talk only to your TBI lawyer in California, the police and your own insurance company about the accident. If another driver's insurance company calls you, refer them to your lawyer or your own insurance company.
What To Do After You Go Home
When you go home or soon after, contact your insurance company, and don't lie or they may deny coverage if you're caught. Obtain a copy of any police report.
If the brain injury occurred in an automobile accident or on a bicycle, photograph your vehicle and any damage to it. It can help a case to show the vehicle before the accident, too.
Make sure to record visits to doctors and other medical practitioners, the drugs and treatments they prescribe and what you spent on them. Pain and suffering are harder to quantify and qualify, but take notes on how you feel physically and mentally because of the impact of brain injury.
Also write down all time lost at work, note what activities at work or home that you can no longer participate in, and tell how the aftermath of the wreck has affected your family
When Can It Be Considered Neglect?
A person who injures another party may be considered negligent when he acts in a careless and thoughtless manner. Negligence comes in two forms: when the driver failed to do something that would have prevented the accident, or when the driver did something he should not have done.
California law requires drivers to be careful, and they may be considered negligent when they fail to act carefully. A person bringing a lawsuit must prove he was injured through the defendant's actions, and that he suffered injuries or losses.
Who is responsible for cases involving traumatic brain injury?
A lot of factors can influence who can be held accountable for a traumatic brain injury. This is why the parties who are responsible usually vary from case to case. Typically, here are some of the most common parties liable for a traumatic brain injury:
Negligent drivers
Motorcyclists
Car repair shops
Boat operators
Product manufacturers
Shipping companies
Airplane operators
Business owners
Anyone who intentionally disregarded another person's safety and led them to suffer a brain injury
Hire Krasney Law — Traumatic Brain Injury Lawyers in California
To get a free evaluation of your case, speak with a California traumatic brain attorney who understands the complexities of brain injuries and disabilities claims. We have been winning big awards for our clients for years. We have experienced attorneys and expert staff who will go all out to represent you for maximum damages. Call the team at Krasney Law for a free initial consultation. We will charge you nothing for an initial consultation, and we may arrange payment on a contingency basis. That is, we don't get paid unless you get paid by either accepting a settlement or we go to trial and win your case.