Coachella Car Accident Lawyer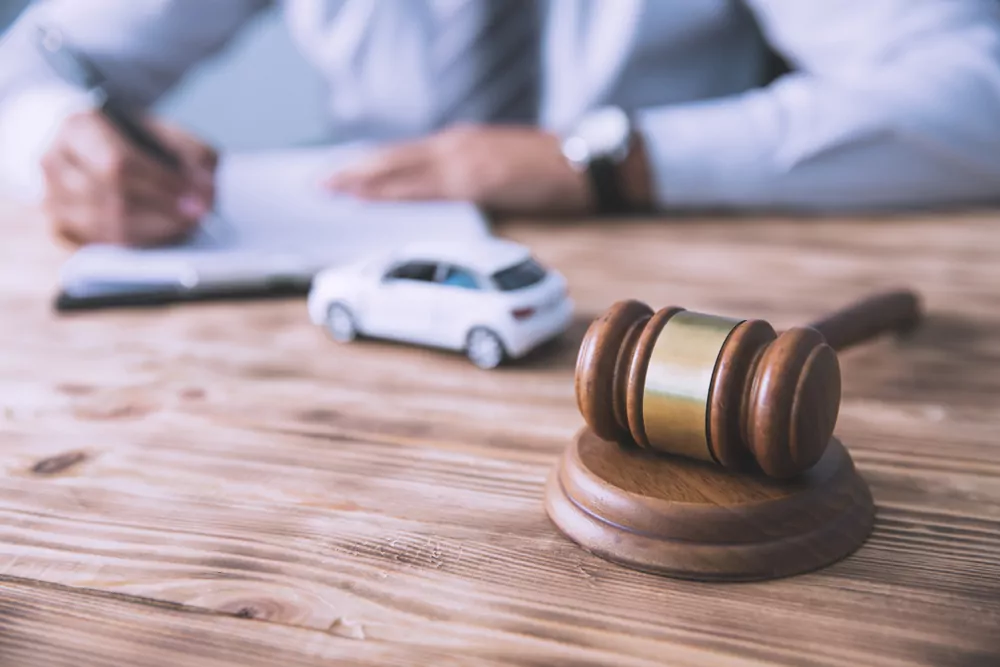 Have you been involved in a car accident in Coachella?
Laws regarding personal injuries from car accidents can be more complicated than they seem. A trained and experienced Coachella car accident lawyer knows precisely how the ensuing drama unfolds. They are aware of the processes involved, how a car accident case is investigated, and the best course of action for your situation.
Why you need to hire a Coachella car accident lawyer
An experienced Coachella car accident lawyer can provide you with:
The best legal advice, so you don't say or do something that could hurt your case.
Provide you with the best legal representation – including obtaining evidence, preparing and building a solid case, and arguing on your behalf so you get the compensation you deserve.
Protect you from insurance companies. Insurance companies often hire influential attorneys to fight on their behalf. You need a lawyer or a team of lawyers who can fight on your behalf so you are compensated fairly by the insurance company.
Ensure you get a fair settlement. An accident can drain your money quickly, especially if rising medical bills accompany a loss of income. Compensation for everything you lost in the accident would be best. The amount you receive will depend on the severity of your injuries, medical bills, loss of income, liability, insurance coverage, and more. An experienced Coachella lawyer can fight for what you are owed.
Provide you with expertise and experience. Perhaps you have sustained minor or significant injuries in a car crash and believe you have a winning case. You could argue your case on your own if you can put in the time (think over 10 hours every week for one or two years). A Coachella car accident lawyer has the expertise and experience in handling Coachella car crashes. So, they can do their job more efficiently and better than you.
Some Car Accident Statistics from 2023
Nestled between the spectacular San Jacinto and magnificent Santa Rosa mountains is a beautiful and magical area known as the Coachella Valley. The east most city here in the Colorado Desert area is Coachella – one of California's fastest-growing cities. But amid this vibrant and growing community is a growing rise of car accidents. In fact, Coachella Valley traffic fatalities rose by 28% in 2021. Here are some more interesting California accident statistics:
In 2022, there were 55,511 police-reported injury crashes on California state highways.
There were 6,685 police-reported injury crashes that involved a severe injury or fatality.
In the first quarter of 2023, 10,178 crashes were reported, with 881 of them involving a fatality or a severe injury.
A 2022 California Traffic Safety Survey conducted on behalf of the California Office of Traffic Safety and The Safe Transportation Research and Education Center revealed some interesting findings:
Speeding, aggressive driving, and distracted driving were the most significant safety concerns for drivers.
Over 50% of the drivers surveyed indicated they had been victims of hits or near-hits by a distracted driver talking/texting on a cell phone.
Only 43.3% of drivers indicated that they "sometimes" or "always" chose alternate transportation when drinking. That means more than 50% of drivers drink and drive.
Frequently Asked Questions About Coachella Car Accidents
Do I need a car accident lawyer if I'm at fault?
You might not need a personal injury attorney if a car accident resulted from your fault. But before you decide that a car accident was entirely your fault, it's best to consult with a Coachella car accident attorney. In California, many accidents are caused by more than one party, which is known as comparative negligence. A Coachella car accident attorney can help determine your best course of action.
 Do I need a Coachella car accident lawyer if I am in a minor car accident?
In some cases, a car accident might seem so minor and the compensation so little or invalid that you might think hiring a lawyer is unnecessary. However, even in these cases, getting a seasoned Coachella car accident lawyer's opinion never hurts. You might have a valid claim and be able to claim more than you think. However, that cannot be determined without the expertise of an experienced car accident lawyer.
What injuries must I sustain to hire a Coachella car accident attorney?
Consider hiring a Coachella car accident lawyer if:
 You have sustained severe injury. Severe injuries could be joint injuries, broken bones, or any injury that causes pain and requires long-term treatment. The more severe your injuries, the more financial burdens you will have. Your insurance company will fight as hard as possible to ensure you do not get what your claim is worth. A Coachella car accident lawyer can fight tooth and nail on your behalf to ensure you get what you are owed.
 You are unsure of how severe your injury is: Some injuries might seem mild but do not heal. You might even think this is how it will always be and that you will have to live in pain. An experienced attorney can help ensure you get the proper treatment and ensure the insurance company pays these long-term costs.
Krasney Law Accident Attorneys: What our legal Coachella car accident lawyers can do for you
A car accident can change your and your family's life in an instant. Have you been involved in a Coachella car accident and sustained injuries? Or has the accident involved a fatality? Our team of skilled and experienced car accident attorneys at Krasney Law Accident Attorneys can protect your legal rights. Our team has the skills and experience needed to take on different types of car accidents, including:
Driving under the influence accidents
Distracted driving
Head-on collisions
Hit-and-run accidents
Rear-end accidents
Rideshare accidents
Rollover accidents
 Uninsured motorist accidents
If you need a Coachella car accident lawyer to help you navigate the myriad complexities of a car accident you have been involved in, get in touch with us. Our expert team can help you every step of the way, investigate, strengthen your case, provide legal advice tailored to your situation, and sue for maximum damages. Call us today at (909) 254-5793. The sooner we get started on your case, the quicker we can gather the necessary evidence and build a strong case strategy.