Corona Car Accident Lawyer
Corona's Top Car Accident Attorney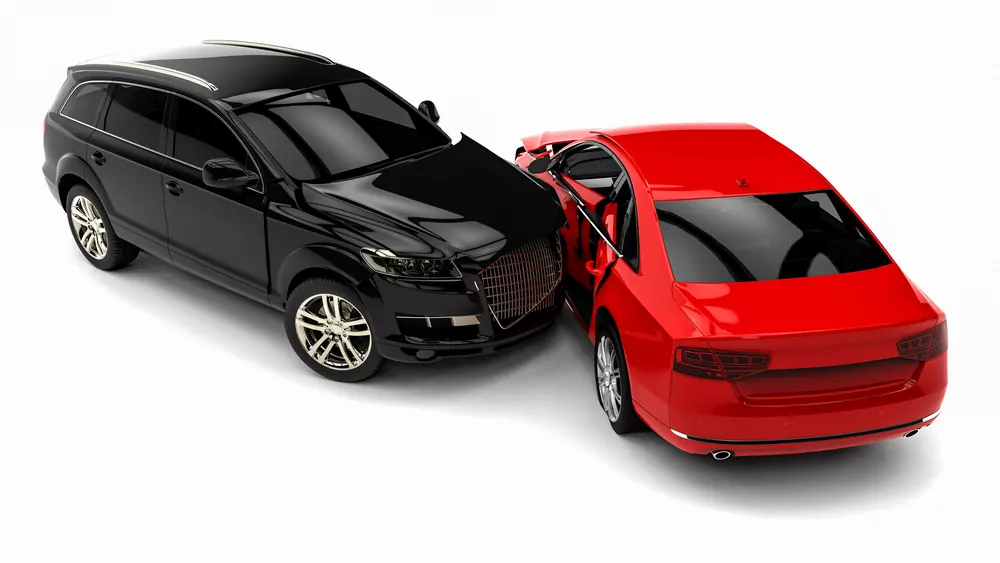 Car accidents are never pleasant. If you don't have an experienced Corona car accident lawyer by your side, you risk a lot of losses. Some of the most common losses caused by car accidents include bodily injuries or death, damage to property and expensive medical bills. 
While you can always file a lawsuit against the at-fault party by yourself, there is no guarantee that you will receive sufficient compensation for your losses. This is where a Corona car accident attorney can help your cause. From evaluating the true extent of your losses to aggressively fighting your case in court, an experienced lawyer will ensure that your recovery process is smooth and stress-free. Besides having an in-depth understanding of the California Traffic Laws, Corona car accident attorneys also know about the statutes of limitations and other other legal subjects. This knowledge and expertise can go a long way towards obtaining the right compensation for your losses.
Do you need an injury attorney in Corona?
Hiring a Corona car accident lawyer isn't something you plan ahead for. Accidents and injuries happen when you least expect them. When they do, you need a top car accident and injury law firm to represent you. Krasney Law is a full-service Corona California personal injury law firm with a long record of success. Our clients trust us to fight for their rights and get the best possible results for their cases.
Why we are the right firm for you:
We have in-depth experience handling a broad range of personal injuries and wrongful deaths occurring from car accidents.
Medical bills begin mounting quickly after a car accident. We act quickly to help get your medical bills paid so you can get back to normal life as soon as possible.
We give your case the personal attention it needs instead of handing it off to someone else.
If you're confined to the hospital or at home, we come to you, often on the same day you call.
We are highly knowledgeable and experienced in California's personal injury law, and we serve clients statewide.
We know how to negotiate with insurance companies to get you the best settlement for your case.
If we don't recover any money for you, you never pay a fee.
We Take All Kinds of Car Accident Cases in Corona
Besides driver negligence, there are various other reasons why a car accident may occur. Unsafe roads and driver intoxication, for instance, are not common causes for road accidents. Regardless of the reason for an accident, it has the potential to cause serious injuries or even death. And insurance companies are not the only ones liable to pay compensation to the victims. 
Our experienced Corona car accident attorneys know all the other parties that can be liable to compensate you for the damages suffered due to an accident. Individual drivers and government agencies can also be responsible for your accident, and we make sure we leave no stone unturned when fighting to get you justice. 
We accept all kinds of car accident cases. Whether you are partially responsible for an accident or you have been wrongfully injured, our lawyers have the experience to ensure you are fairly compensated. Here are some of the serious injuries with which our lawyers can help you: 
Broken bones or fractures
Spinal cord injuries
Permanent scarring
Burns, cuts and abrasions
Brain injuries
Whiplash injuries
Internal injuries
Amputations
Wrongful death
It All Starts With A Call And Free Consultation 
If you are seeking compensation for the losses suffered due to an accident, you will need to have evidence regarding: 
The party at fault for the accident
The bodily injuries or damages to property caused by the accident 
The bodily injuries and damages to property that deserve compensation 
Without the evidence of the aforementioned points, there is a good chance you will not be compensated for your losses. Even if you do receive compensation, it may only cover your immediate medical expenses and property damages. If the long-term effects of the accident go unnoticed, you may end up spending thousands of dollars in the future. 
Call us for a free consultation and we will tell you whether or not your case is strong enough to take to court. If you choose us to represent you, we will assess all your injuries and losses and make sure you get the compensation you deserve. 
I Wasn't Hurt That Badly. Should I Still Go See A Doctor? 
Whether you have suffered major injuries or minor, it is advised you go see a doctor immediately after a car accident in Corona. Sometimes the symptoms can be subtle and may not appear for a long time after the accident. These symptoms, however, can grow and cause serious long-term injuries. 
Some injuries that do not look serious right away include: 
Dizziness
Nightmares or the inability to sleep
Fatigue
Confusion
Constant mood swings or depression
Loss of memory
Personality changes
Common symptoms of spine injury you need to look out for include:
Back pain
Weakness
Numbness
Tingling sensation
You may also experience pain in other parts of your body, such as your limbs or certain organs. While the symptoms may initially appear minor, they can worsen over time, making it crucial for you to see a doctor immediately after an accident.
When Should I Contact An Attorney About My Car Accident? 
You must seek professional legal help regarding your car accident claim in the following situations: 
When you have suffered injuries and been prescribed a treatment regime
Your insurance company has presented you a settlement offer
Your car accident claim is not handled with the importance it deserves
You are under a lot of stress due to the accident 
You need legal advice on how to evaluate the damages and proceed with the claim 
Insurance companies don't always have your best interests in mind. If you receive a settlement offer from your insurer, they are only paying you for what they assume are the losses you have suffered. These offers, however, are usually way too low compared to the actual financial losses suffered by car accident victims. An experienced Corona car accident lawyer will negotiate with low balling insurers and ensure that you get paid exactly what you deserve! 
Contact a Corona Car Accident Attorney Today
If you have been in a car accident and suffered injuries, property damages or wrongful death, contact a Corona car accident attorney immediately. Whether the accident was caused due to recklessness, carelessness or negligence on the part of a driver, it is your right to receive fair financial compensation. 
Hiring a Corona car accident lawyer has a lot of benefits. Not only do they have the experience to negotiate with tricky insurers, but they also have the expertise to handle all your legal responsibilities. If you are recovering from injuries suffered due to a car accident, the last thing you need is the tedious paperwork and stressful court work that follows. It is best to let a qualified attorney handle your case while you focus on getting better.    We offer a free consultation to understand your case.  We do not charge an upfront fee either. Let us handle your case in a professional and expert manner and you can pay us once we recover your financial losses from the accident!  
EXPERIENCE * RESOURCES * RESULTS