What Are The Common Causes of Rollover Crashes
According to Safercar, of the nearly 9.1 million passenger car, SUV, pickup and van crashes in 2010, only 2.1% involved a rollover. However, rollovers accounted for nearly 35% of all deaths from passenger vehicle crashes.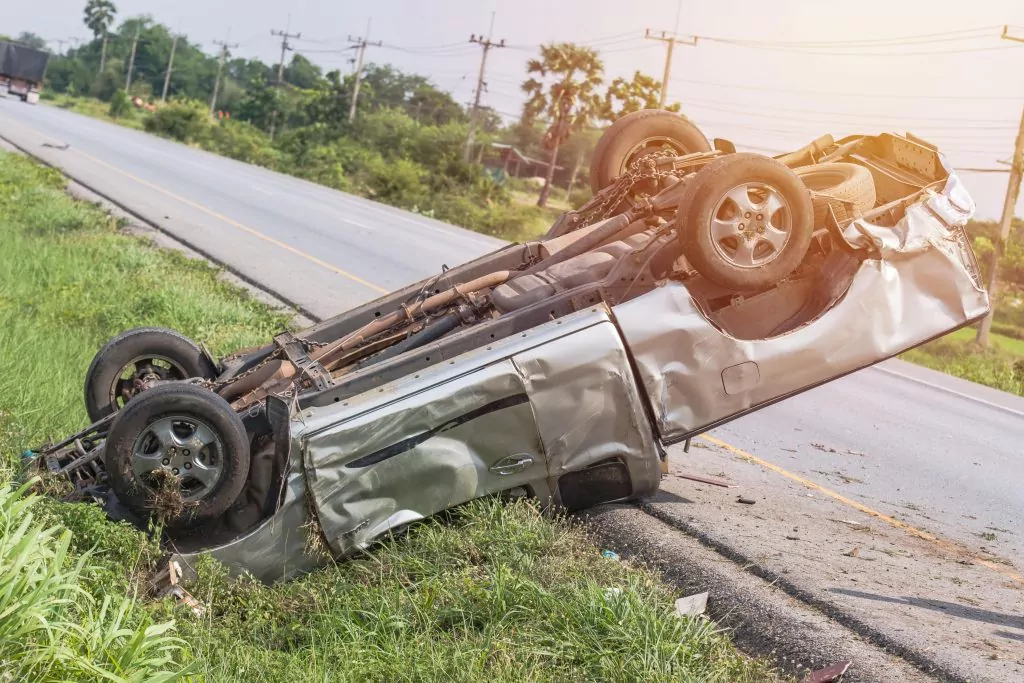 It is common for the victim of a rollover accident to endure serious injuries. The fatality rate of rollover accidents is also much higher then other types of motor vehicle accidents.
Usually, the bigger and faster the vehicle is, the bigger the extent of damage occurs to the passengers and any property that is struck in the accident. Recently, there has been an increase in SUV's being involved with rollover accidents. Even though we have had increases in our safety technology, 60% of rollover accidents involve an SUV or a tall car.
What Are The Factors Causing Rollover Accidents?
Other than heavy vehicles, there are many other reasons rollover accidents occur. Below are a few reason why rollover accidents occur and they are –
Reckless and aggressive driving
Speeding
Tire failure
Roadway hazards
High center of gravity
Bad judgement on the part of a driver
Guard rails and medians on the road
Though there are many reasons, out of all of them, speeding, impaired driving, judgement, reckless driving and vehicles that have been loaded with to much to carry are the most commonly found reasons for rollover accidents.
What Are Common Injuries Caused In A Rollover Collision?
It's normal for people in rollover collisions to sustain minor to major injuries and even death in worst case scenarios. The main factor that differentiates this is the passenger use of seat belts. Those restrained by a seat belt may still suffer head trauma and internal bleeding; however the extent of the injuries could be lesser. Unrestrained passengers however, are at the highest risk. They can get ejected from their seat and suffer heavy injuries as they hit the base of the car or tumble within as the vehicle rolls over. Unfortunately, they are likely to suffer serious injuries like broken bones, broken back, concussion, other severe head trauma and even spinal injuries.
Get Legal Help From A California Car Accident Lawyer Today!
After everything, we understand that rollover accidents can result in injuries from minor to severe and even death. It can cause the victim to have a completely different life just because of an injury. The overall cost of treatment and damage repair can be exorbitant, and to make matters worse, the victim may be left disabled to work or perform daily activities. Please, make sure to call Krasney Law, if the accident was caused by another persons negligence. We have experienced and trained attorneys that are hear to help you through this difficult journey.
Call (909) 380-7200 for a free case evaluation.