Snuggled at the base of the San Bernardino mountains, bustling with loads of commuters and walkers, Redlands has sadly seen its fair share of unwanted pedestrian mishaps. If you or someone you care about has been involved in one of these incidents, it's a smart move to quickly get in touch with a skilled Redlands Pedestrian Accident Lawyer.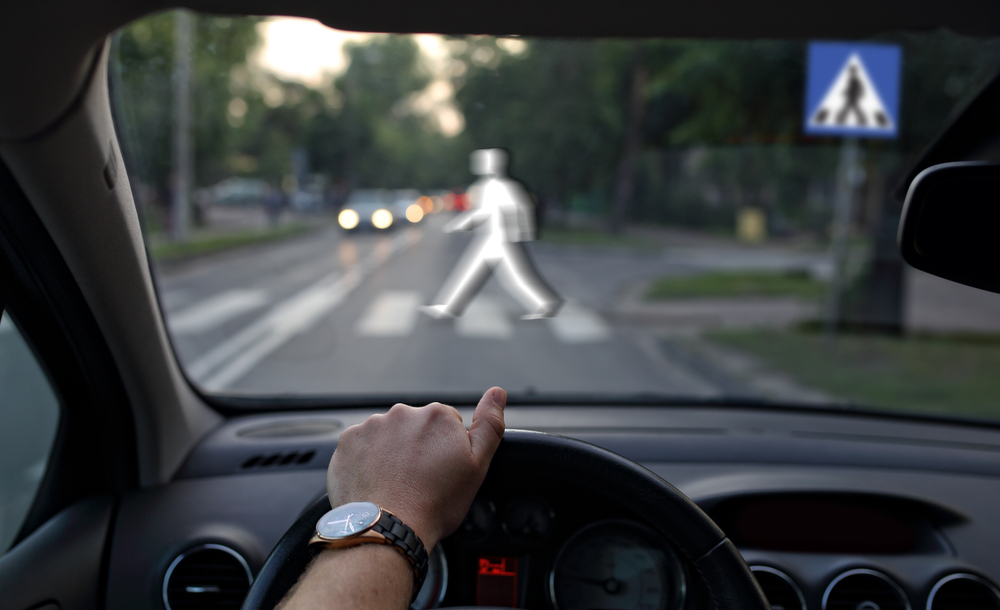 Each year, an alarming number of individuals in Redlands become victims of devastating accidents that can completely turn their lives upside down. These unfortunate incidents usually happen in the city, on roadways away from intersections where speeds can go zoom, especially at night. If you've gone through the heart-wrenching aftermath of a pedestrian accident, it's super important to know your rights and seek the invaluable guidance of a friendly and experienced Redlands Pedestrian Accident attorney.
Pedestrian accident lawyers are the superheroes of injured pedestrians. They specialize in fighting for justice and fair compensation for those who have suffered the misfortune of a pedestrian accident. With their deep knowledge of the ins and outs of these cases, they become invaluable allies for those affected by these unfortunate incidents.
Pedestrian accidents can turn lives upside down, and navigating the aftermath can feel like an overwhelming challenge. But Krasney Law, the Redlands Pedestrian Accident Lawyer, is here to save the day. They will provide you with unwavering support, guide you through the legal process, and help you rebuild your life. Your well-being and your rights are their top priorities, and having a dedicated legal professional by your side is a crucial step towards getting the justice and compensation you're entitled to.
The Impact of Pedestrian Accidents in Redlands
In 2020, a concerning number of 6,500 individuals in the United States unfortunately lost their lives after being struck while walking. It's like an average of nearly 18 people per day, which is pretty scary. This marked a 4.5 percent increase from the previous year. However, in 2021, the Governors Highway Safety Association (GHSA) recorded an even more staggering figure of 7,485 pedestrians. They were struck and tragically lost their lives while commuting or simply enjoying a leisurely walk.
Let's zoom in on Redlands now. According to City Data, there were around 7.5 pedestrian fatalities on average in 2019. The good news is that this number significantly dropped to 2.5 in 2021, showing a remarkable 66.67 percent decrease from the unsettling figures of 2020. But we can't ignore the fact that the underlying threat is still present and should be taken seriously.
Consequences of Pedestrian Accidents 
Pedestrian accidents can have a wide-ranging impact, not just on the individuals involved but also on their loved ones.
When pedestrians are caught in accidents, the injuries they can sustain vary greatly, ranging from minor scrapes to serious trauma. 
Pedestrian accidents often come with hefty medical expenses. 
The aftermath of a pedestrian accident can leave lasting emotional scars on the victims. 
Pedestrian accidents can also result in temporary or permanent disabilities.
In cases where the accident was caused by the negligence of a driver, injured pedestrians have the option to seek legal action and pursue compensation for the damages they have suffered.
The impact of pedestrian accidents extends beyond the injured individuals themselves. It affects their families as well. 
Importance of Seeking Legal Help After a Pedestrian Accident 
The legal system is here to protect the rights of those who have suffered injuries and losses due to someone else's negligence. If you or someone you care about has been involved in an accident, it's natural to face significant financial burdens and emotional distress. But at Krasney Law, our mission is to ease your pain and stand up for you and your family.
In Redlands, the law provides individuals with the opportunity to seek damages from the responsible party, whether it's an individual or a company, for their negligent behavior. When we talk about "damages" in legal terms, we're referring to the monetary awards that the court grants to help offset the losses you've suffered.
Now, the specific damages awarded in an injury case can vary depending on the unique circumstances surrounding it. However, rest assured that our dedicated team at Krasney Law is ready to pursue various types of damages on your behalf. We'll work tirelessly to ensure you receive the compensation you deserve. Here are damages we're ready to help you recover:
The emotional toll and distress caused by the incident
Impact on personal relationships and companionship
Damage to property
Diminished ability to earn income or future earning potential
Expenses related to medical treatment and healthcare
Physical and emotional pain endured
Missed chances or opportunities that resulted from the incident.
You shouldn't let insurance companies dictate what you and your family deserve. That's precisely why it's wise to turn to the expert guidance of Krasney Law when seeking damages in your personal injury case.
The Role of a Redlands Pedestrian Accident Lawyer
A Redlands pedestrian accident lawyer is dedicated to championing the rights of those who have suffered injuries in pedestrian accidents and assisting them in pursuing rightful compensation.
In the process of investigating a pedestrian accident, the lawyer takes on the task of collecting evidence to construct a solid case. They review accident reports, gather witness statements, examine surveillance footage, and consider other pertinent evidence. They may collaborate with accident reconstruction experts, medical experts, and forensic specialists to establish who is at fault and evaluate the severity of the injuries.
The lawyer's investigative work involves:
1. Scene analysis
2. Witness interviews 
3. Gathering documentation 
4. Expert consultations
Once the lawyer has gathered enough proof, they whip up a solid case to defend their client like a boss. 
Why Choose Krasney Law as Your Redlands Pedestrian Accident Lawyer
With more than three decades of smashing success, you can kick back and let Krasney Law firm handle your accident aftermath effortlessly. We're all about results and have a go-getter approach to legal battles when necessary. We've got the smarts and know-how to figure out the perfect game plan for your case. Oh, and did we mention your first chat with us won't cost you a dime? You only pay us if we put money back in your pocket. 
Our legal squad knows Redland's local laws like the back of our hands, and we're all about making sure you're in tip-top shape. Just sit back, relax, and let us work our magic. 
Krasney Law has received consistently positive reviews from satisfied clients. Aracely shared her experience on Yelp, saying, "After my accident, I needed a lawyer, and Krasney Law stepped up to help me. I was hit by a reckless driver and suffered injuries to my neck and left arm, including a herniated disk. The insurance company tried to contest the matter, which was a complete joke. As soon as I called Krasney Law and spoke to Mark Wingo, the contest was over. They handled everything and made sure I received the compensation I deserved. I'm genuinely grateful for their assistance."
Another client, Robert, had this to say, "If you're searching for an honest, hardworking, and dedicated law firm, you should definitely consider Krasney Law."
Take Action Now: Contact Krasney Law
No matter where you find yourself in Redlands, Krasney Law is ready to lend a helping hand when life throws unfortunate situations your way. If you've experienced an injury, don't hesitate to give us a call at (909) 380-7200. We offer a complimentary case evaluation, consultation, and valuable advice on how to navigate your case and achieve the optimal outcome. You can also get a free case evaluation by filling out this form. It shouldn't take a minute.