Hemet Car Accident Lawyer
Hemet's Top Car Accident Lawyer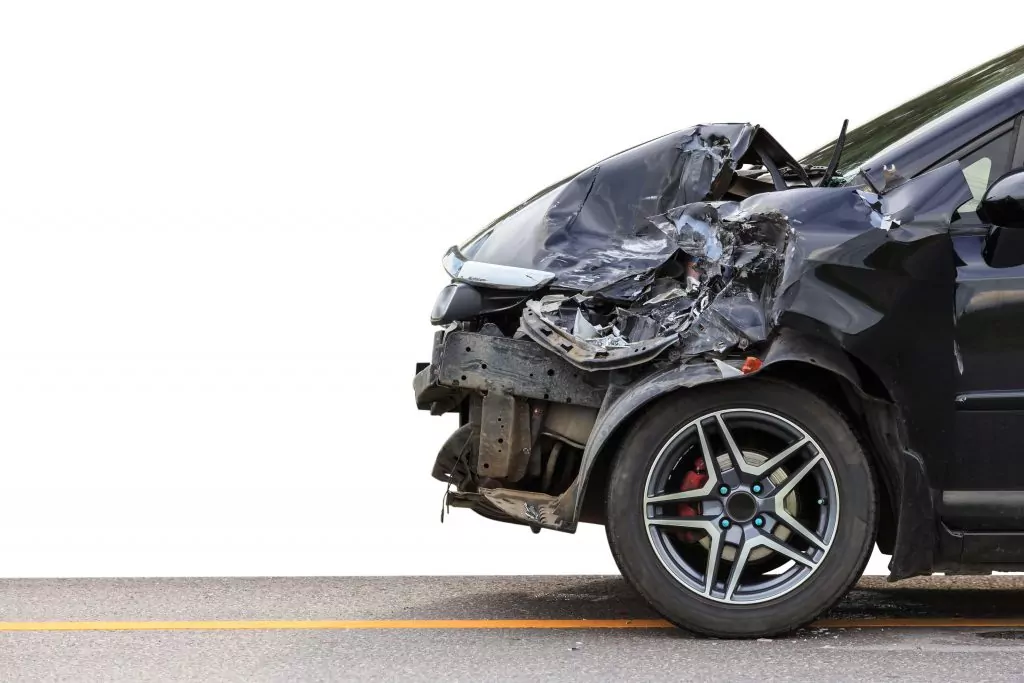 Accidents on the roads of Hemet can be unsettling and traumatic. If you have been injured in an auto collision resulting from another driver's negligence or recklessness, consider consulting a qualified Hemet car accident lawyer. This will help you ensure fair compensation for medical costs and other related expenses and recover lost wages due to missed work days. A skilled attorney will take the time to review your case thoroughly so that all potential legal remedies are identified, allowing you to decide the best course of action for achieving justice.
Do you need an injury attorney in Hemet?
Hiring a Hemet car accident lawyer isn't something you plan ahead for. Accidents and injuries happen when you least expect them. When they do, you need a top car accident and injury law firm to represent you. Krasney Law is a full-service Hemet California personal injury law firm with a long record of success. Our clients trust us to fight for their rights and get the best possible results for their cases.
Why we are the right firm for you:
We have in-depth experience handling a broad range of personal injuries and wrongful deaths occurring from car accidents.
Medical bills begin mounting quickly after a car accident. We act quickly to help get your medical bills paid so you can get back to normal life as soon as possible.
We give your case the personal attention it needs instead of handing it off to someone else.
If you're confined to the hospital or at home, we come to you, often on the same day you call.
We are highly knowledgeable and experienced in California's personal injury law, and we serve clients statewide.
We know how to negotiate with insurance companies to get you the best settlement for your case.
If we don't recover any money for you, you never pay a fee.
What to Do After an Accident Happens in Hemet
If you or someone else have been in an accident in Hemet, there are several steps to take afterward.
First, if there are any injuries involved, contact emergency medical services right away. Getting medical attention as soon as possible following an accident is vital.
Second, call the police and file a report of the incident. The officer will ask for information on what happened and any witness statements that may be available. This allows authorities to investigate the cause of the accident and assess liability for any damages incurred during it.
Third, exchange insurance information with anyone who was involved in the accident. Make sure to get their full name, address, phone number, license plate number, and insurance company details so that you can file a claim if necessary.
Fourth, document the scene of the accident with photos or videos. This will help create an accurate record for any potential insurance claims in the future.
Finally, keep track of all associated bills and receipts related to the incident. This includes medical expenses, car repair costs, or legal fees – so you can pursue compensation if needed.
How a Hemet Car Accident Lawyer Can Help?
A Hemet car accident attorney can help victims of a car accident to recover the compensation they deserve. They have knowledge and experience in dealing with insurance companies, police reports, medical records, and other evidence related to a car accident claim. An attorney can also ensure that your rights are protected throughout the process and provide you with legal advice about possible courses of action to take after an accident.
Suppose you or someone you love has been injured in an automobile collision due to another party's negligence. In that case, it is essential that you seek the help of a qualified Hemet car accident lawyer as soon as possible. After reviewing all evidence associated with your case, they can determine if you have a valid claim for damages. This includes medical expenses, lost wages, and pain and suffering.
A car accident lawyer in Hemet will also be able to handle all the paperwork associated with filing a claim against an insurance company or at-fault driver. They can guide you through the claims process, ensuring that your rights are respected throughout.
Common Causes of Car Accidents in the Hemet Area
In the Hemet area, some of the most common causes of car accidents include distracted driving, failure to yield right-of-way, speeding, and drunk driving.
Distracted driving is a major factor in many motor vehicle crashes throughout the region. Texting or talking on a cell phone while behind the wheel can greatly diminish a driver's ability to concentrate on the road.
Failure to yield right-of-way often leads to serious collisions between cars traveling in opposite directions as one party attempts to turn left at an intersection without looking carefully enough for oncoming traffic. Drivers should always be aware of their surroundings and not rush through a meeting without checking for other vehicles first.
Speeding increases the risk of an accident because it reduces a driver's ability to control his or her vehicle. Drivers should always observe local speed limits, even when they are in a rush.
Drunk driving is another serious problem in the Hemet area, as impaired drivers can be hazardous to both themselves and other motorists. Motorists should never get behind the wheel after consuming alcohol, and anyone who drives while intoxicated should face legal consequences for endangering innocent people.
Factors Used to Determine Liability in a Hemet Car Accident
The courts will use a variety of factors and evidence when determining liability in a Hemet car accident. The driver's behavior at the time of the crash is often considered, such as whether they were speeding, driving recklessly or failing to observe traffic laws. Any statements made by any witnesses to the accident may also be taken into consideration. 
Additionally, experts may be called upon to analyze all aspects of the crash, including vehicle speeds and points of impact. Sometimes, an expert may even reconstruct the accident scene to determine who was at fault for causing the crash. Photos and videos from the scene can be essential pieces of evidence that are used during court proceedings.  
Costs Associated with Hiring a Hemet Car Accident Lawyer 
When you hire a Hemet car accident lawyer, there are certain costs associated with the process. These may include legal fees and court costs. The amount of these fees will depend on the specifics of your case and the type of legal representation you require.
The cost of hiring a Hemet car accident lawyer may also involve filing fees, expert witness expenses, investigation costs, or other miscellaneous expenses. Depending on the severity of your case, it is possible that these additional costs can add up quickly and make your overall legal expense quite high. 
That being said, many Hemet car accident lawyers will provide pro bono services to those in need. It is essential to discuss this option with your potential attorney before making any decision about legal representation.
When Should You Contact a Hemet Car Accident Lawyer for Assistance?
If you have been involved in a car accident in Hemet, it is crucial to contact a lawyer right away. An experienced attorney can provide legal guidance and advice on how to protect your rights and potential compensation for your injuries. For example, if the other driver was at fault for the accident, an attorney can help you pursue damages from them or their insurance provider.
In addition to helping with filing an insurance claim, a Hemet car accident lawyer can assist with negotiating settlements with insurers and litigating any disputes that may arise during the process. With their assistance, victims of car accidents can often receive fair compensation for medical expenses, property damage, lost wages, pain and suffering, and other losses.
Hemet, California
Hemet is a city located in Riverside County, California, in the United States. It is situated in the San Jacinto Valley and has a population of approximately 85,000 people as of the 2020 U.S. census. Hemet is known for its scenic beauty, with views of the San Jacinto Mountains and its numerous parks and recreational facilities, including the Diamond Valley Lake and the Hemet Skate Park. The city has a strong focus on community engagement and hosts a variety of events and programs for residents, including an annual Christmas parade and a summer concert series. Hemet has a range of residential neighborhoods, including single-family homes, townhouses, and apartments, and offers a variety of housing options for families, retirees, and young professionals.
Contact The Hemet Car Accident Lawyers Today!
Anyone who has ever been in an accident knows the confusion and horror that occur. The resulting injuries or wrongful death can impact an accident victim's quality of life long after the accident occurs. The car accident lawyers at Krasney Law will treat you with the compassion and guidance you need during this difficult time.
It is also important to contact an attorney if the other driver does not have insurance or adequate coverage. A Hemet car accident lawyer can help you identify alternative sources of compensation, such as your own policy's uninsured motorist benefits or a personal injury lawsuit against the other driver.From gathering evidence to crafting settlement offers, a qualified attorney is essential for getting fair compensation. To find the best lawyer for your situation, consult trusted resources and ask family and friends who they recommend. Taking all these steps should help you find an experienced litigator who will fight hard for the justice you deserve. When time is of the essence after sustaining injuries or property damage in a car accident, don't hesitate to contact Kransney Law.
EXPERIENCE * RESOURCES * RESULTS