Redlands Personal Injury Lawyer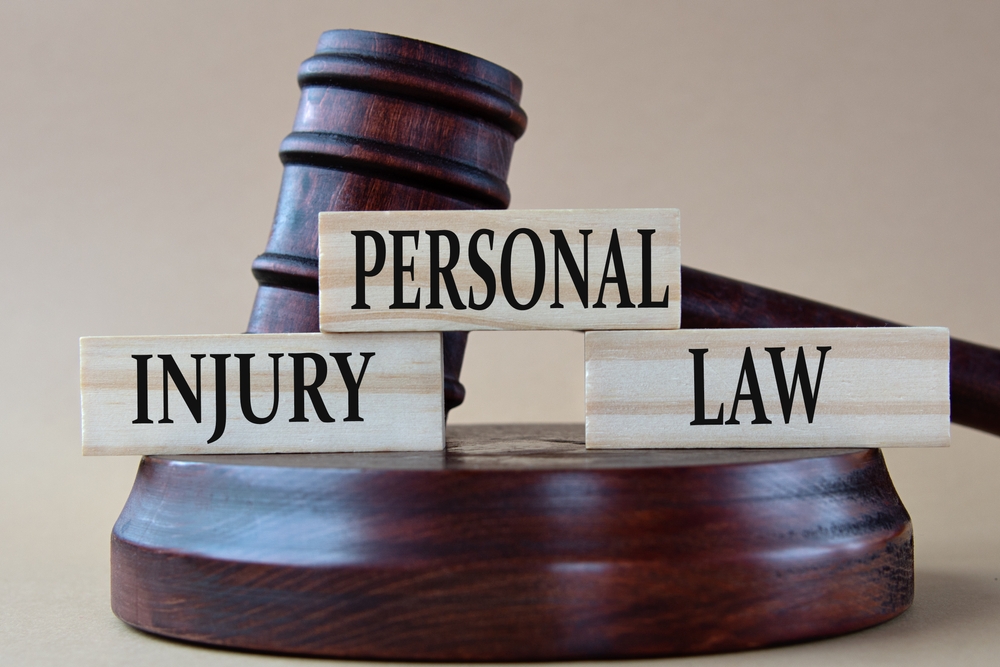 When you've been injured due to someone else's negligence, it can feel overwhelming. The right Redlands personal injury lawyer can help you obtain justice and assist in your recovery from this unfortunate incident.
At Krasney Law, we understand the physical, emotional, and financial hardships that can arise from personal injury. Our team of Redlands personal injury lawyers will help you navigate the complex legal landscape, and seek justice and fair compensation for your losses.
Why Choose Krasney Law?
With over 32 years of experience, we have built a reputation for our unwavering commitment to our clients and our exceptional results. Here's what sets us apart:
Expertise: Our team of Redlands personal injury attorneys specializes in personal injury law. We have an in-depth understanding of the legal nuances and strategies required to build a strong case on your behalf.
Compassion: We genuinely care about your well-being. We know that every personal injury case is unique, and we take the time to listen to your story, understand your pain points, and provide personalized attention to your specific needs.
Proven Results: Our track record speaks for itself. We have secured substantial settlements and verdicts for our clients, enabling them to recover the compensation they deserve. We leave no stone unturned in our pursuit of justice.
Client-Centered Approach: Your satisfaction is our priority. We keep you informed and involved throughout the legal process, providing clear and concise updates. You can expect open communication and transparency from us, ensuring you have a clear understanding of your options every step of the way.
Our Practice Areas
As a leading Redlands personal injury law firm, we handle a wide range of personal injury cases, including but not limited to:
Car Accidents
When you've been injured in a car accident, the aftermath can be overwhelming. Medical bills, vehicle repairs, and lost wages can quickly pile up, adding to the stress of your recovery.
If you've been injured in a car accident due to someone else's negligence, our Redlands car accident lawyers will fight to protect your rights and pursue full and fair compensation.
Slip and Fall Accidents
Property owners have a duty to maintain safe premises. If you've suffered injuries in a slip and fall accident on someone else's property, we can help you hold the negligent parties accountable.
Dog Bites
Dog owners are responsible for the actions of their pets. If you've been bitten or attacked by a dog, our Redlands personal injury lawyers will work diligently to ensure you receive the compensation you deserve.
Wrongful Death
Losing a loved one due to someone else's negligence is devastating. When that loss is caused by someone else's negligence, it adds an additional layer of pain and injustice to an already overwhelming situation.
At our firm, we understand the profound impact that such a loss can have on you and your family, and we are here to provide compassionate support during this difficult time.
Wrongful death claims aim to provide financial relief and compensation for the losses suffered by the surviving family members. While no amount of money can fill in the loss of losing a loved one, we believe that pursuing a wrongful death claim can provide some financial stability and a sense of justice. Our Redlands wrongful death attorneys will work diligently for that.
How We Can Help You?
When you choose Krasney Law as your Redlands personal injury law firm, you can expect the following:
Thorough Investigation: We will conduct a comprehensive investigation to gather evidence, identify liable parties, and build a strong case on your behalf.
Skillful Negotiation: Our skilled negotiators will handle all communication with insurance companies and other involved parties, aiming to secure a fair settlement that fully compensates you for your injuries and losses.
Aggressive Litigation: If a fair settlement cannot be reached through negotiation, our seasoned litigators will not hesitate to take your case to court. We are prepared to fight for your rights in the courtroom, presenting a compelling case to the judge and jury.
Financial Relief: We understand that personal injuries can lead to financial strain. Our Redlands personal injury lawyers work on a contingency fee basis, which means you don't pay any upfront fees. We only get paid if we win your case, ensuring that you have access to high-quality legal representation regardless of your financial situation.
Maximum Compensation: Our goal is to secure the maximum compensation possible for your personal injury claim. This may include damages for medical expenses, lost wages, pain and suffering, emotional distress, and more. We meticulously assess the full extent of your damages to ensure that no aspect of your claim is overlooked.
Personalized Attention: We treat every client with the individualized care and attention they deserve. We take the time to understand your unique circumstances, answer your questions, and address your concerns. You can rely on us to be available to you throughout the process, providing guidance and support.
Take the First Step Towards Justice Today
If you or a loved one has suffered a personal injury in Redlands, don't delay seeking legal representation. Time is of the essence in personal injury cases, as evidence can disappear, witnesses' memories can fade, and statutes of limitations may apply. By contacting us at Krasney Law, you take the first step toward obtaining the justice and compensation you deserve.
To schedule a free, no-obligation consultation with our Redlands personal injury lawyers, fill out our contact form or call us at (909) 500-4312. We will review your case, assess its merits, and provide you with clear and honest guidance regarding your legal options.
Remember, you don't have to face this challenging situation alone. Our experienced and compassionate team is here to fight for your rights and advocate for your best interests every step of the way. Trust Krasney Law to be your dedicated Redlands personal injury law firm. Contact us today.