Chino Car Accident Lawyer
Chino's Top Car Accident Lawyer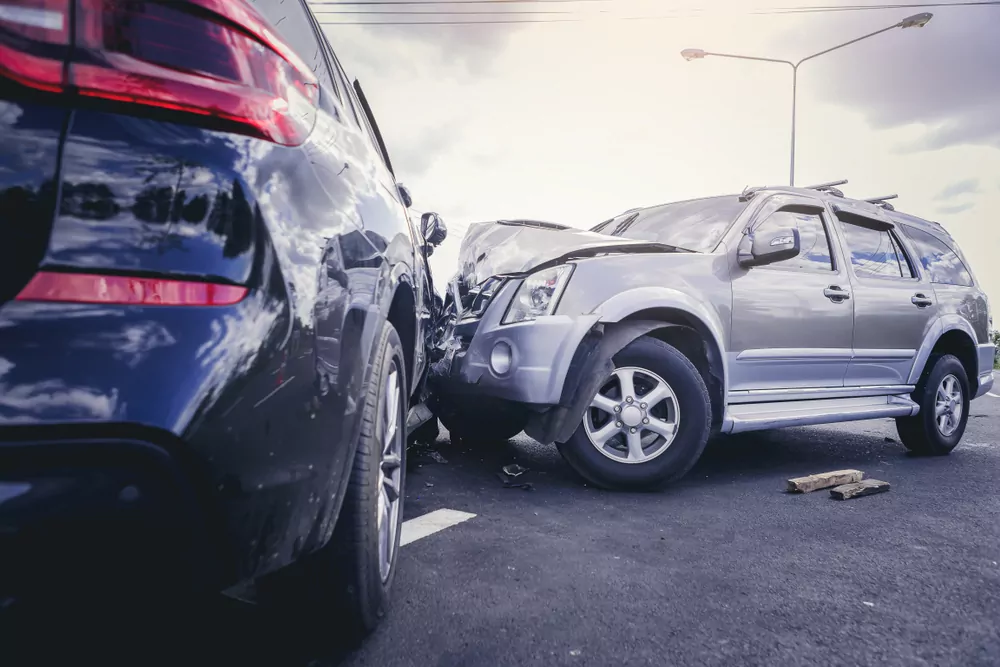 Car accidents can cause severe physical and mental injuries and give rise to a never-ending pile of medical bills. With an experienced Chino car accident lawyer, you can rest assured that all these bills will be cleared by the person responsible for your situation. Besides covering your medical expenses, all your legal responsibilities will also be taken care of by our expert attorneys. 
When you are recovering from physical injuries, the last thing you need is mental stress. With the experience and expertise of our Chino car accident lawyers, you need not worry about filing a lawsuit, filling out tedious paperwork, or missing important deadlines and court dates. You just focus on getting better while our lawyers make sure you get every cent you deserve.  
What are the benefits of working with a car accident lawyer in Chino? 
When you are victimized by a car accident, you want to take the offender to trial and get adequately compensated for the losses you have suffered. But there are so many different laws to refer to, documents to fill out, deadlines to remember and negotiations to handle. Trying to do all of this while recovering from injuries will only make it harder for you to get back to normal. Here are a few key benefits of working with a car accident lawyer in Chino:
Getting you sufficient compensation 
Besides the immediate hospital fees and medical bills you clear, there may be ongoing specialist visits or therapy treatments long after the accident. There may be damages to your vehicle or other property which require repairs or replacements. To evaluate all the damages, make a claim, and negotiate a fair settlement with stingy insurance companies, you need a lot of skill and patience. The whole California car accident settlement process can be long and tiring. Having an experienced Chino car accident attorney on your side will ensure you get compensated for every injury or loss you suffered in the accident. 
Attending to legal work
Our Chino car accident lawyers have a deep understanding of the law and all the documents involved in a car accident lawsuit. Since laws pertaining to statutes of limitations and personal injury claims differ from one state to another, it is important to have good legal representation.  
Less stress for the victims
All the legal work and negotiations involved in a car accident lawsuit can be tiresome, to say the least. And the last thing you need while recovering from a car accident is some more stress! Our Chino car accident attorneys have decades of experience in dealing with cases similar to yours. They will handle all the nitty-gritty of your case while you focus on your full physical and mental recovery. 
The car accident lawyers in Chino you can rely on
The number of car accidents in Chino have been rising with the times. It is very rare for either party to accept the blame for the accident. In fact, most people tend to shift blame and the at-fault party has to be determined by contacting witnesses and other means. At times like these, you can rely on our expert lawyers to investigate the accident, gather evidence, and file the documents needed to get you a fair compensation. Even if you have made a claim and received unsatisfactory compensation from the insurance company, you can count on our lawyers to take the insurer to court and solicit your losses.    
We will aggressively represent your trial
Without legal representation, there is a good chance you'll lose the case. Even if the at-fault party accepts total liability and you do win the case, understanding the true extent of your losses may be far from easy. But don't worry! 
With decades of experience under their belt, our Chino car accident lawyers don't take things lightly when it comes to justice. We will aggressively represent your trial and make sure that you receive every cent you are owed. At Krasney Law, we follow a 'no recovery, no fee' policy. Rest assured that if you were wronged, our lawyers will work their socks to ensure you are duly compensated and justice is served. 
Losses associated with car accidents 
The intensity of a car accident will determine the losses it generates. The most common claims arising out of an auto accident involves personal injuries. Some of the common injuries reported to our Chino car accident attorneys include: 
Lacerations and cuts
Abrasions
Head injuries
Neck and spinal cord injuries
Nerve damage and paralysis
Organ damage
Internal injuries 
As a result of the injuries suffered in a car accident, many victims suffer long-lasting effects which render them unable to work. Present and future loss of income due to physical or mental injuries caused by the accident are also often claimed after a car accident. 
Financial losses incurred on medical bills to recover from the accidental injuries are also quite common, as are damages to property. Economic losses arising from the loss of a loved one, or permanent disfigurement, or permanent disability are also among the common losses suffered due to car accidents. 
When can I handle a car accident claim myself? 
Unless you have the legal expertise and courtroom experience to deal with a lawsuit, handling a car accident claim yourself can be a bad idea. There are many details that are borderline impossible to keep tabs on unless you practice law for a living. Personal injury lawsuits are the bread and butter of our Chino car accident lawyers. From accurately evaluating the losses you have suffered to filing the claim and fighting your battle in court, our lawyers will complete the entire process for you. All you need to do is focus on getting better.    
Contact us for a free consultation today! Speak With A Chino Car Accident Lawyer
If you have met with a car accident, you need solid legal advice to move forward and claim compensation. Contact us for a free consultation and we will tell you exactly how to go about the entire process. Besides the documents you need to gather and bills you need to show as evidence, we will also help you negotiate with difficult insurers and make sure you are fairly compensated.
EXPERIENCE * RESOURCES * RESULTS