Beaumont Car Accident Lawyer
Beaumont's Top Car Accident Lawyer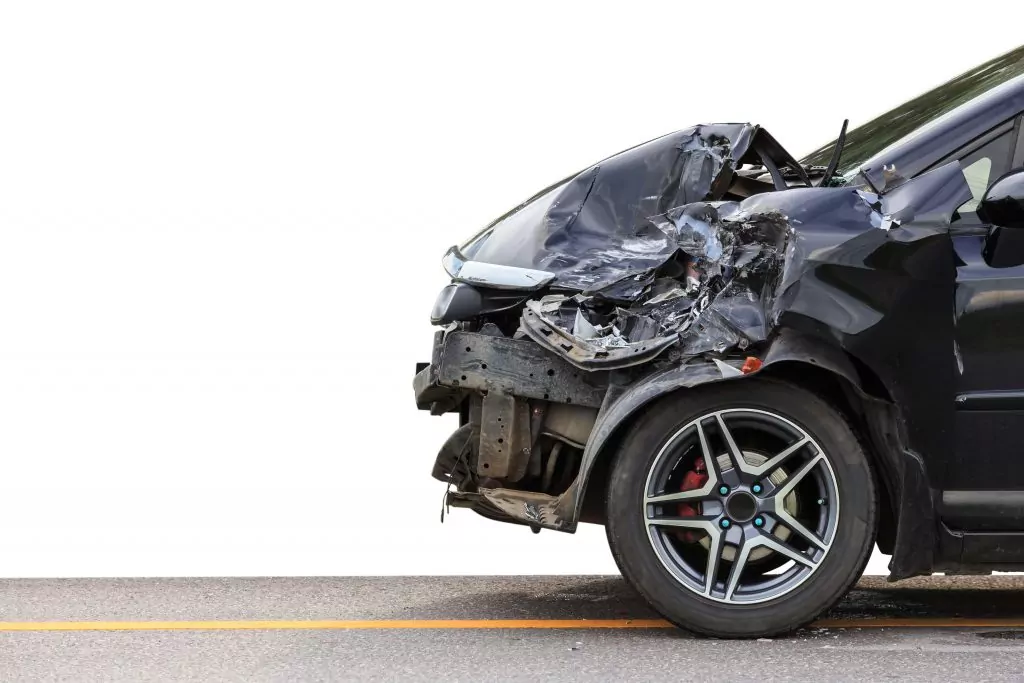 If you're involved in a car accident that results in a serious injury, you will definitely need to speak with a top-rated Beaumont car accident lawyer. This will help you in establishing that other car drivers are not driving properly. Also, the last thing that you want is to have the stress and anxiety of dealing with insurance companies by yourself. It's understandable that many people need professional legal assistance during this difficult time. When searching for a Beaumont car accident attorney, it's important to choose someone who has the experience and expertise necessary to handle your case successfully. With an experienced legal team, you can rest assured knowing that your rights will be fully protected.
Do you need an injury attorney in Beaumont?
Hiring a Beaumont car accident lawyer isn't something you plan ahead for. Accidents and injuries happen when you least expect them. When they do, you need a top car accident and injury law firm to represent you. Krasney Law is a full-service Beaumont California personal injury law firm with a long record of success. Our clients trust us to fight for their rights and get the best possible results for their cases.
Why we are the right firm for you:
We have in-depth experience handling a broad range of personal injuries and wrongful deaths occurring from car accidents.
Medical bills begin mounting quickly after a car accident. We act quickly to help get your medical bills paid so you can get back to normal life as soon as possible.
We give your case the personal attention it needs instead of handing it off to someone else.
If you're confined to the hospital or at home, we come to you, often on the same day you call.
We are highly knowledgeable and experienced in California's personal injury law, and we serve clients statewide.
We know how to negotiate with insurance companies to get you the best settlement for your case.
If we don't recover any money for you, you never pay a fee.
What to do immediately after a car accident in Beaumont
If you have been involved in a car accident in Beaumont, the following steps should be taken as soon as possible:
Check for any injuries and call 911 if necessary.
Move your vehicle out of oncoming traffic if it is safe.
Exchange information with all parties involved, including names, phone numbers, and insurance company details.
Take photographs of all vehicles involved and the accident scene (if applicable).
Notify your insurance company as soon as possible. They will provide instructions on how to proceed with filing a claim and obtaining repairs or replacement parts if needed.
Obtain medical attention if necessary; even if you don't think that you are injured, it is important to be checked by a medical professional.
Contact an experienced lawyer to help guide you through filing a claim and ensure your rights remain protected throughout the proceedings.
Following these steps will ensure you have taken all precautions after being involved in a car accident in Beaumont. It is also important to remember that automobile accidents often result in serious financial repercussions. So it is best to contact a qualified attorney as soon as possible. Doing so may potentially save you from unnecessary losses or added stress down the road.
What to expect from a Beaumont car accident lawyer 
When you hire a Beaumont car accident lawyer, you can expect experienced legal representation and personal attention. The lawyers should have years of experience providing aggressive, personalized legal services to those injured in motor vehicle accidents.
They understand the hardships faced by victims of auto collisions and are dedicated to achieving justice through the pursuit of maximum compensation for each client.
They will review all available evidence, including police reports, medical records, photographs of the scene, witness statements and any other relevant information to build a strong case on your side.
If necessary, we will take your case to court to secure additional damages from those responsible for your injuries. Our car accident lawyers have a proven track record of success in the courtroom, and we are dedicated to obtaining the best possible outcome for our clients.
At Krasney Law, you can expect knowledgeable and compassionate guidance throughout the legal process. We will provide you with thorough advice and personalized attention as we seek justice on your behalf.
Tips to choose the right Beaumont car accident lawyer for your case
When choosing a Beaumont car accident attorney for your case, it is important to consider the attorney's experience. Make sure that the lawyer you choose has extensive experience handling car accident cases and understands the complexities involved.
It is also a good idea to ask if they have any professional certifications or awards related to car accidents, such as board certifications from organizations like The College of Trial Lawyers.
Determining how well an attorney communicates with their clients is also essential. Ask questions such as: How often do they communicate updates? Do they provide regular progress reports? What methods of communication are available (phone calls, emails, text messages)? It's important that you communicate effectively with your attorney and that they are available when you need them.
Finally, asking questions about the lawyer's fees and payment policies is important. How much will the total cost of legal services be? Is there a consultation fee? Are there any additional costs? What type of payment plans are offered? Knowing this information upfront can help you plan financially for your case.
By doing your research, asking the proper questions, and assessing your needs, you can find a Beaumont car accident lawyer who is qualified and experienced in handling your case. Doing so will set yourself up for success in getting the compensation you deserve after an accident.
Types of compensation you can expect from a car accident case in Beaumont
The specifics of a car accident case in Beaumont will depend on the severity and type of injuries you have sustained. Generally, the types of compensation that can be expected to be recovered include medical expenses, lost wages, pain and suffering, disability, and future care costs.
If a death occurs due to the car accident, additional damages may also be available such as funeral expenses, loss of consortium or wrongful death damages. Additionally, punitive damages may be awarded if there is evidence that the at-fault party exhibited some degree of intentional conduct or gross negligence.
It is important to note that an injured party must prove liability and damages to recover these compensatory amounts successfully. The attorneys at our firm have extensive experience in handling car accident cases and can guide you through the process of filing a successful claim.
The benefits of working with an experienced Beaumont car accident lawyer
1. Maximum Compensation:
An experienced Beaumont car accident lawyer has the experience and resources to pursue maximum compensation for their clients aggressively. They thoroughly understand personal injury laws, insurance policies, and settlement processes. This allows them to negotiate for higher settlements that help their clients meet medical costs or even receive punitive damages in some cases.
2. Expertise:
Experienced attorneys have extensive knowledge regarding legal procedures and paperwork associated with filing a claim. This expertise lets them identify important details about your case that could affect your rights as an injured party.
3. Proven Results:
With years of experience in car accident law, experienced lawyers are familiar with all aspects of litigation from start to finish and understand what it takes to win. Their track record of successful outcomes is a testament to their legal ability and commitment to helping their clients get the best possible results.
4. Representation:
When you're injured in an accident, you want someone on your side who can advocate for your rights. They can also protect them from being violated by insurance companies or other parties involved in the case. An experienced Beaumont car accident lawyer knows how to navigate the legal system and ensure you receive fair treatment throughout the process.
5. Support:
Car accidents can be overwhelming and stressful, especially when dealing with insurance companies or opposing attorneys. Experienced attorneys provide continuous support throughout your claim process – from filing paperwork to representing you in court if necessary. This can be a great comfort to anyone injured in an accident and looking for guidance on how best to proceed with their case.
The City of Beaumont in California
Beaumont is a city located in Riverside County, California, in the United States. It is situated in the San Gorgonio Pass and has a population of approximately 53,000 people as of the 2020 U.S. census. Beaumont is known for its scenic beauty, with views of the San Gorgonio and San Jacinto Mountains, and its historic downtown district, which features a variety of shops, restaurants, and cultural attractions. The city is home to several parks and recreational facilities, including the Noble Creek Community Park and the Stewart Park Sports Complex. Beaumont has a range of residential neighborhoods, including single-family homes, townhouses, and apartments, and offers a variety of housing options for families, retirees, and young professionals.
Contact The Beaumont Car Accident Lawyers Today!
Anyone who has ever been in an accident knows the confusion and horror that occur. The resulting injuries or wrongful death can impact an accident victim's quality of life long after the accident occurs. The car accident lawyers at Krasney Law will treat you with the compassion and guidance you need during this difficult time.
Beaumont's leading accident attorneys are here to help.  We will be there from the time you make the first call until after you receive the fair compensation you deserve.
EXPERIENCE * RESOURCES * RESULTS