California Lyft Accident Lawyer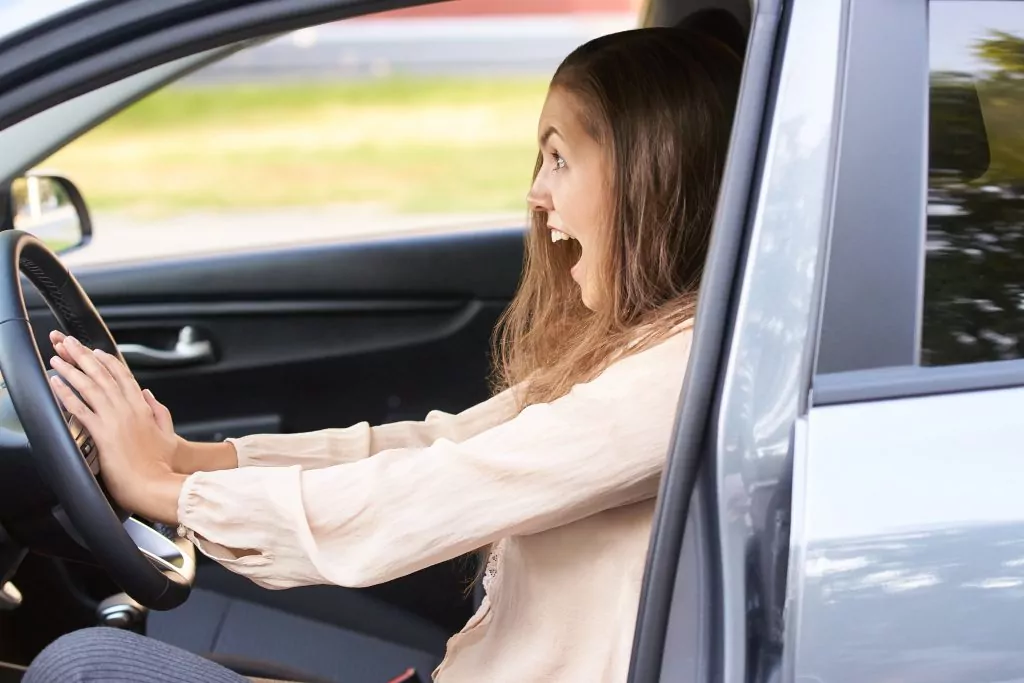 Ridesharing companies such as Lyft put their drivers through vetting processes designed to determine if they are safe on the road. These checks do work for the most part, but still, they cannot guarantee that a Lyft accident will not take place. For help contact a car accident attorney at Krasney Law today!
Sometimes, a stroke of bad luck can lead to an accident. In an instant, a pleasant ride could become a nightmare. That's where you will need a California Lyft Accident Attorney
Finding yourself in an accident on a Lyft ride can be stressful and confusing. That is why it is essential to connect with a Lyft accident lawyer to navigate the process of getting compensation for your injury. Let's look at what you should do if you are hurt in a Lyft accident in California.
Differences between car accidents and rideshare accidents
Rideshare companies function as an alternate option to taxis but the manner in which they operate is different from typical transportation companies. Car accidents and accidents occurring in Lyft are different from each other from a legal standpoint. These differences may be unknown to you and can make it challenging for you to know what to do when injured in a Lyft accident.Rideshare accidents differ from car accidents in that the former involves the rideshare company. This can impact the legal outcome of your case since you might be required to file an insurance claim with Lyft instead of the Lyft driver. In self-driving vehicles, the rideshare company may provide compensation if an accident occurs due to a technological malfunction. Further, if a rideshare company breaks safety inspection rules, fails to hire, train, and retain responsible drivers, then they are liable for accidents.
Lyft Offers Easy Access to a Safety Center
While you may find the safety features Lyft offers during your ride somewhat lacking, they do try to make up for that by providing an easily accessible Safety Center in-app.
Once you're inside the app's Safety Center, you can call 911 and ask them to come to your location. Lyft also provides support specialists for all hours of the day so you should be able to get in touch with them regardless of when the accident happens.
Steps to take when a Lyft accident occurs
When a Lyft accident occurs, it is important to know beforehand what steps you need to take to protect yourself. Below are the usual scenarios that occur in rideshare accidents:
If you or your vehicle is injured by a Lyft
If you are hit by a Lyft vehicle while walking on the road or driving your car, you need to move to a safe area away from any traffic. Check yourself and others for any injuries if it is safe to do so. 
As with any motor accident, call 911 immediately. Seek medical attention even if you feel alright as you might be in shock and not be aware of any injuries yet. Request an ambulance if there are serious injuries. 
If you are able to, then gather evidence including names and contact information of the Lyft driver and any witnesses. Obtain license number and insurance information and take photographs of the crash site, any injuries, and damages to the vehicle. Though police will be collecting the same information, gathering such information by yourself will be useful for filing an insurance claim later.
If you are a passenger injured in a Lyft accident
If you met with an accident as a passenger on a Lyft ride, follow the same steps mentioned above. Remember to also contact Lyft and inform them about the accident.
If you are a Lyft driver who met with an accident
Call 911 and report any injuries that you or your passengers may have sustained. Inform the company and follow their instructions to connect with a "Safety Team". A critical response team is available for drivers to assist with emergencies. If you were injured in an accident that was not your fault for being a Lyft driver, reach out to a Lyft accident attorney who is familiar with the laws surrounding rideshare accidents.
Things You Must Avoid Doing if You Find Yourself in a Lyft Accident In California
A car accident can be a traumatizing experience regardless of whether you are the driver or the passenger. Right after an accident, you may feel disoriented and unaware of what you need to do next.
To avoid doing something that will weaken your position when it comes time to file your claim, read the reminders below now to help prepare yourself in advance.
Do Not Move Anyone Who Appears Injured
For many of us, our first instinct when we see people injured is to help them out. It's a good thing that you instinctively want to help, but as any car accident lawyer will tell you, doing so is not the kind of action you should be taking.
Moving someone who is already injured exposes you to liability. If you move them the wrong way or provide treatment improperly, their injuries get worse.
The best course of action to take is to contact emergency workers as soon as you can and let them take over.
Avoid Conversing Too Much with Lyft
Earlier, it was noted that you can make use of Lyft's included Safety Center to place a call to 911 in the event of an accident. As you might expect, that's not all that happens if you open up the Safety Center.
While interacting with the representative from the Safety Center, you may be asked to discuss the details of what happened during the accident. During this part, it is best for you to stay quiet.
If they ask you to provide details regarding what happened, refrain from doing so.
You can always supply those details later on after you have spoken to a car accident lawyer. That way, you can share the details in a way that won't compromise you.
Don't Speak to Insurance Companies or Offer Any Recorded Statements
Lyft is not the only party you should avoid talking to if you were just in an accident. At some point, the other parties involved may ask you to speak to their insurance companies or just provide a statement to clarify what happened.
Again, this is something you may need to do later on, but there is no need to do so right after the accident. You could also end up saying something that causes the other parties to think they are not liable, thus making the process of filing your claim harder.
When it comes to situations like these, the best thing you can do is just take care of yourself and wait until you've gotten in touch with a lawyer before speaking up.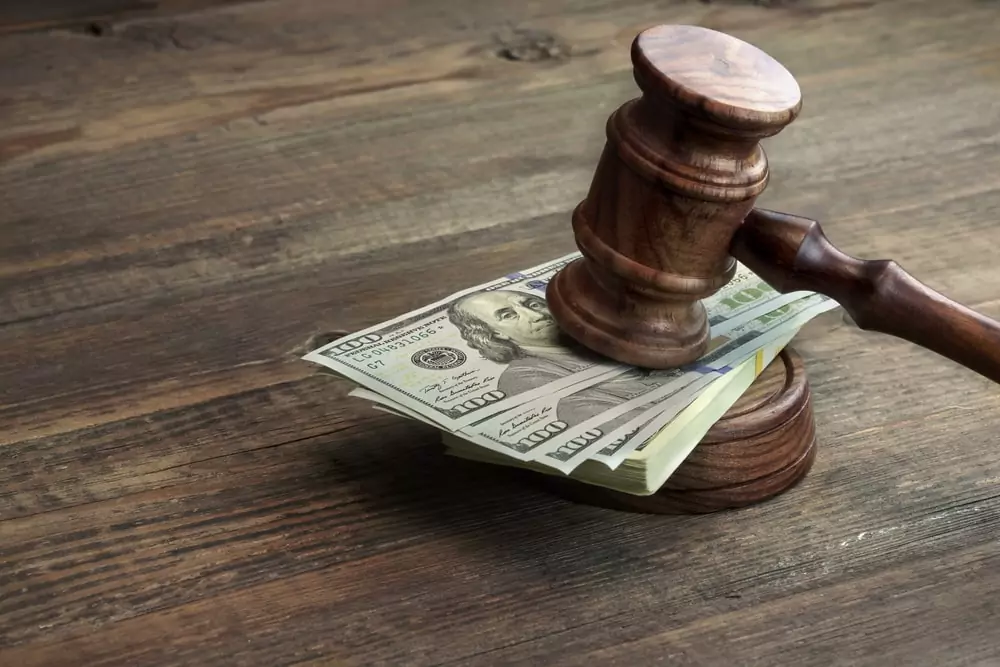 Types of compensation you can seek for a Lyft accident in California
California law states that victims of Lyft accidents can get compensation for their injuries. In some instances, victims may also receive punitive damages if the defendant inflicted harm intentionally or demonstrated extreme recklessness. 
A victim may receive two types of compensation for damages in a case involving personal injury:
Economic: Economic damages compensate for out-of-pocket costs incurred by a victim to treat their injuries. The amount is determined by assessing factors like lost earnings, loss of earning potential, property damages, medical bills, etc.
Non-economic: Non-economic damages are subjective in nature and therefore difficult to quantify. Usually, these damages include, but are not restricted to, trauma and emotional distress, loss related to physical impairment, pain and suffering, loss of enjoyment of life, etc.
How a California Lyft accident lawyer can help 
If you have been injured in a Lyft accident in San Bernardino, speak to our attorneys at Krasney Law today. Rideshare accidents are complicated to handle by yourself. Since rideshare laws change constantly, it is best to seek legal guidance as you may not be aware of these laws. 
Attorneys at Krasney Law have many years of experience in working on rideshare accident cases. They know how to handle communication with Lyft, insurance companies, and any other party involved in your case. If you would like more information for your case, speak to one of our attorneys today.