Hiring a California Personal Injury lawyer or Car Accident Lawyer isn't something most of us have on our "to do" list. Many people don't even know what a personal injury is until they become a victim of another person's negligence. Unfortunately, for thousands of people each year, accidents and injuries often happen when you least expect it.
Personal Injury Lawyer Practice Areas
Click on any of the personal injury lawyer practice areas to be forwarded to their individual pages.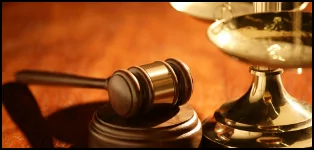 Many people shy away from hiring an attorney after an accident, injury or other incident. They often feel they are not the "suing" type of person.
Hiring an attorney does not make you "sue happy". It is simply the best way to make sure your legal rights are well protected. A good attorney doesn't just take into account your immediate needs, but the long term effects of your situation.
Are Big Law Firms Better?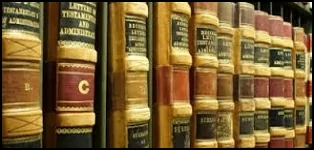 You have seen the ads on billboards, buses and television touting the millions in settlements that various "mega firms" have brought in. These large offices handle hundreds, sometimes thousands of cases at a time.
At Krasney Law Accident Attorneys , we take pride in the fact that we have a more personal, direct one-on-one working relationship with our clients. Your case is not going to get lost in the shuffle or handed off to another attorney.
A Personal Injury Law Firm You Can Trust
We have been practicing law since 1987, growing our firm exponentially over the years. You can count on our personal injury experts to handle your case quickly as we strive to exceed your expectations.
As a full-service California personal injury law firm, we are dedicated to fighting for the results our clients deserve. Headquartered in Bernardino CA, we practice statewide with additional locations in Ontario and Riverside. We cover all types of personal injuries from car accidents to motorcycle accidents, dog bites, wrongful death and much, much more.
Personal injuries are those that result from an accident or intentional act committed by another person or entity. Personal injuries might be physical, emotional, or psychological. Injuries that occur to the body are often the easiest to prove and document, but those that affect a person's emotional health can have just as great an impact on their overall wellbeing.
At Krasney Law Accident Attorneys, we have in-depth experience handling a broad range of personal injuries including those resulting from:
Car accidents are responsible for many injuries and deaths each day. When those accidents occur as a result of another person's negligence, you may be entitled to compensation for your injuries.
Those who are injured in a car accident can file a claim or lawsuit against the responsible party or parties to pay for medical expenses, recover lost income, and for monetary compensation for pain and suffering. Krasney Law Accident Attorneys is a leading California car accident law firm dedicated to getting you the maximum compensation from negligent or reckless drivers who have carelessly caused injury to an accident victim.
How We Help Car Accident Victims
At Krasney Law Accident Attorneys, our expert staff and car accident lawyer San Bernardino will investigate the circumstances surrounding an accident and sue for maximum damages so our clients will have the money they need to pay for medical bills and lost wages as well as pain and suffering. We can also negotiate with an insurance company to help you get the best recovery possible.
Visit our Car Accident page for information about what to do in case of an accident or call today at (909) 442-0357.
If you're injured in a motorcycle accident, Krasney Law Accident Attorneys is the firm to call. Our experienced motorcycle accident staff and lawyers will navigate the complicated California laws so you can recover the maximum amount in damages and get the best possible results when dealing with the insurance companies of at-fault drivers.
Because some automobile drivers are negligent, motorcycles can be dangerous when driven out on the open road. All too often, these drivers don't pay attention to what's going on around them. Moving vehicles can pose an imminent danger to motorcyclists due to distractions such as children yelling from the backseat, cell phones and music playing in the car. Also, motorcycles don't offer the same physical protection to the driver as vehicles, often resulting in serious injuries and sometimes even death to the motorcyclist when vehicles and motorcycles collide.
How We Help Motorcycle Accident Victims
If you have been injured on a motorcycle, we can help you receive the compensation from the driver or owner of the vehicle. Our investigators and attorneys will work with the insurance companies to make sure you don't receive less than what you deserve. Our attorneys and staff can expertly examine the circumstances of the accident to determine the maximum damage to help you cover medical bills and lost wages. You'll also be compensated for pain and suffering.
The experts at Krasney Law can also negotiate with the other driver's insurance company so you'll receive a fair settlement. If you sustain injuries by a vehicle while riding your motorcycle, call Krasney Law at (909) 442-0357. Visit our Motorcycle Accident page for more information.
As the leading dog bite attorney in California, the expert staff and attorneys at Krasney Law have many years' experience dealing with personal injury claims resulting from dog bites. Our premier firm represents victims of such attacks, working hard to get the best results possible.
Dog bites are common and are sometimes taken lightly; however, being bitten by a dog should not be overlooked. Even what may appear to be a minor bite from a small dog can cause serious injury or infection. Whether it's a cute pet dog down the street or a dog you don't know, its bite can mean real trouble if not properly treated. Long-term effects of dog bites can include deep-tissue scars and permanent muscle damage that, in severe cases, can result in the need for reconstructive surgery.
Mental trauma can also occur after a dog bite, especially if permanent scars form on exposed body parts such as the arms and face. Dog owners are liable to pay compensation to the injured party for the inflicted damage.
How We Help Dog Bite Victims
If you have been injured by a dog bite or attack, Krasney Law can help you get the compensation you deserve. Visit our Dog Bites page or call us at (909) 442-0357 to learn more.
If your parent, child or spouse has been killed due to suspected negligence or criminal activity, consult a wrongful death attorney as soon as possible. Here at Krasney Law, our expert wrongful death attorneys and staff will pursue justice in situations where negligence or a crime may have occurred.
You can file a wrongful death claim in circumstances such as an airplane crash, car accident, exposure to hazardous materials, criminal behavior or a supervised activity. Krasney Law has been serving clients in wrongful death suits for many years so we know how to proceed with any type of claim. We have the best San Bernardino Car Accident Attorneys here at Krasney Law.
How We Can Help
Careless or criminal actions can meet with devastating consequences. We understand the grief process is difficult and you can count on our support and empathy. Get in contact with us as we'll need to begin our investigation as soon as possible since time is of the essence in a wrongful death claim.
Our expert attorneys will look at all the circumstances to ensure you receive maximum damages for the pain and suffering you have endured. Call us today at (909) 442-0357 or visit our Wrongful Death page for additional information.
California Personal Injury Explained
People often "put off" talking to an attorney after an accident for any of several reasons. They might feel embarrassed about suing someone or they don't think they can afford to hire legal representation. Initially, you might think your injury isn't severe enough to seek legal representation. The problem is that even with the proper medical treatment, your injury could grow worse and more expensive to treat in the future.
It is to your advantage to talk with an experienced California personal injury lawyer as soon as you realize you've been injured. Sometimes that's immediately after the accident. Some injuries don't show up for hours, days, or even weeks after the accident occurs. Conditions like mesothelioma, which results from exposure to toxic chemicals, might not produce symptoms until decades after the exposure occurred.
Every state has a statute of limitations during which you can file a personal injury claim. In California, you have two years from the time of the accident that caused your injury or one year from the date your injury was discovered. Failing to file a claim during this time frame usually results in losing your rights to pursue compensation. We have the best personal injury attorney San Bernardino has to offer for any of your injury needs.
How Most Personal Injury Cases Unfold
Another advantage of talking with a California personal injury lawyer early on is the valuable guidance they can give you about handling your case. Every personal injury is different. Some are simple and some are complex. There are also some similarities from one case to the next, including the legal process for settling your case.
Present evidence and any information you've gathered during your initial consultation with an attorney. A California personal injury lawyer from Krasney Law will evaluate the information that is available and determine whether you have a good case.
If you follow through with your personal injury claim, your attorney will estimate the value of your claim based on several factors including the value of your damages. In California, you can recover damages for:
Medical Bills
Long-Term Care
Pain and Suffering
Lost Wages
Inability to Earn an Income
Scarring or Disfigurement
Injury to Your Reputation
Negligent Infliction of Emotional Distress
Wrongful Death
Punitive damages are available in some personal injury lawsuits in California. This type of damage is awarded as a punishment to the defendant when their acts were especially heinous.
Collect The Evidence
After collecting all the evidence for your case and determining fault, your attorney will present the at-fault party or their insurance company with a demand letter. It lets the other side know that you intend to recover damages.
The letter also provides the details of the case including your injuries and why the other person is liable. If the defendant rejects your demand for compensation or fails to respond at all, your attorney will file a claim for damages. They are legally required to respond to this letter.
In most cases, the defendant contests the claim. Once that happens, you will proceed to the discovery phase. During discovery, both parties examine the evidence, question witnesses, and take depositions.
If Both Sides Fail
If both sides fail to reach a settlement, the case will proceed to trial. Although there are advantages to settling out of court, you never want an attorney who will settle quickly for a lesser amount than you deserve. The personal injury attorney you choose should be willing to go the extra mile and fight for your rights even if you end up in a courtroom.
How Krasney Law Accident Attorneys Can Help You
Finding a California personal injury lawyer isn't difficult; finding one who puts your feelings and needs first is. Krasney Law is a full-service California personal injury law firm that works statewide. We genuinely care about victims of personal injury and are willing to fight aggressively for them through negotiations or litigation. If you are looking for a San Bernardino Personal Injury Lawyer, then you have come to the right place.
Your personal injury puts a burden on every aspect of your life. We use our skill and experience to get the best results for your case. The initial consultation is always free, and you never pay a fee if we don't recover any money for you. Getting legal representation should never add to your financial worries.
Whether you're in the early stages of treating your injury or the medical bills are already starting to mount, we can help. Let us maximize your financial settlement and help you get back to a normal life. Contact Krasney Law Accident Attorneys today and schedule a free consultation with California's leading law firm.
For more information, visit our Frequently Asked Questions page.