Loma Linda Car Accident Lawyer
Loma Linda's Top Car Accident Lawyer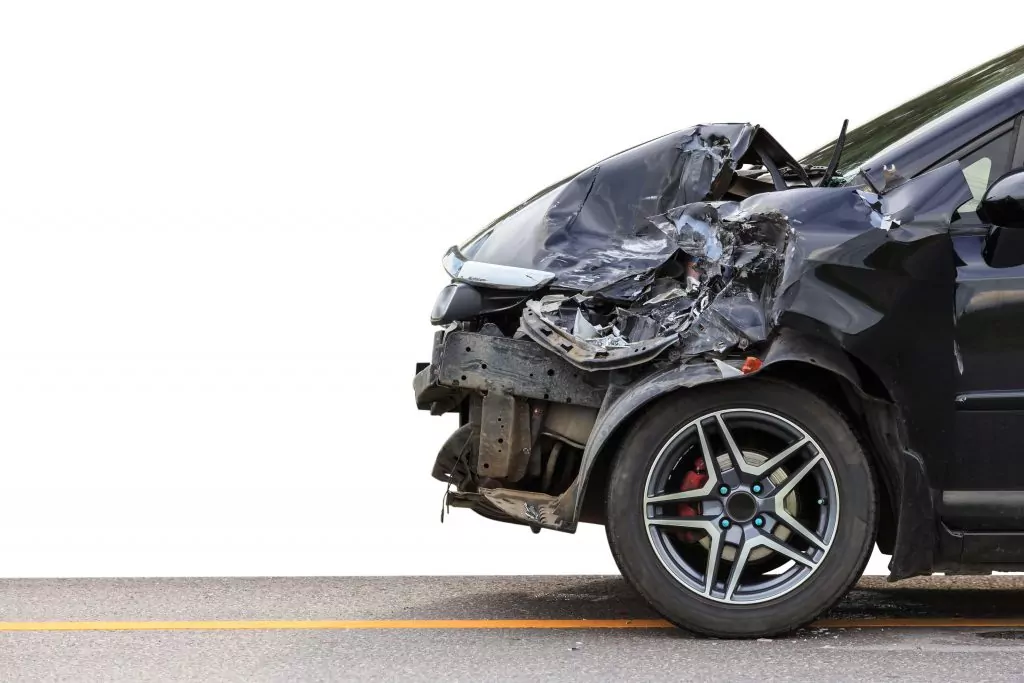 Have you or a loved one been involved in a car accident in Loma Linda? If so, seek the guidance of a qualified Loma Linda car accident lawyer or Loma Linda car accident attorney.
At Kransey Law, we are dedicated to helping car accident victims in Loma Linda and surrounding areas recover compensation for their injuries and losses. Our 36 years of experienced team members provide exceptional legal representation and advocate for our client's rights throughout the complex legal process.
Car Accidents in Loma Linda
Loma Linda is a picturesque city located in San Bernardino County, California, renowned for its stunning landscapes and plethora of outdoor activities. The city is also home to several major medical centers, including Loma Linda University Medical Center and VA Loma Linda Healthcare System.
However, like any other city, Loma Linda has its fair share of car accidents. According to recent statistics, Loma Linda sees a significant number of car accidents each year. In 2021, there were over 500 reported car accidents in the city, resulting in injuries, fatalities, and property damage. These accidents were caused by various factors, including distracted driving, speeding, and driving under the influence of drugs or alcohol.
Why Hire a Car Accident Lawyer?
Whether it's a minor fender bender or a major collision, car accidents can have a profound impact on your physical, emotional, and financial well-being. That's why it's important to have legal representation in the aftermath of a car accident.
An experienced car accident lawyer can help you navigate the complex legal process and protect your legal rights. They can also assist you in filing insurance claims and negotiating with insurance companies to ensure you receive fair compensation for your losses, including medical bills, lost wages, and property damage.
In addition, they can represent you in legal proceedings, such as filing a lawsuit or defending against one, if necessary. They can gather evidence, interview witnesses, and build a strong case on your behalf.
Without legal representation, you may not receive the full compensation you deserve or may face legal consequences if the other party files a lawsuit against you.
Services Offered by Loma Linda Car Accident Lawyer
Kransey Law is dedicated to providing exceptional legal services to clients who have been involved in car accidents in Loma Linda and surrounding areas. Here are some of the specific services we offer:
Legal Representation
Kransey Law provides comprehensive legal representation for car accident victims in Loma Linda.
We offer legal guidance and advice to help you understand your rights and options. If necessary, we provide representation in court and advocate for your rights throughout the legal process.
Additionally, we offer assistance with paperwork and legal documentation related to the case, ensuring a seamless and stress-free experience for you.
Insurance Claims Assistance
Filing an insurance claim can be a complicated and time-consuming process. Kransley Law assists you in communicating with insurance companies, gathering evidence, documenting injuries, and negotiating a fair settlement.
Medical Bill Management
If you have been injured in a car accident, you may be facing significant medical bills. Kransley Law helps you by reviewing your medical records, communicating with medical providers and insurance companies, and negotiating payment arrangements. 
We work to ensure that the victim's medical bills are covered and that they receive the necessary medical treatment to recover from their injuries.
Property Damage Claims
Krasney Law can assist you in filing a property damage claim and obtaining proper compensation for your damaged vehicle or other property resulting from a car accident.
Why Choose Kransey Law as Your Loma Linda Car Accident Lawyer?
At Kransey Law, we provide personalized attention to each client, ensuring that their unique needs and circumstances are taken into account.
Additionally, we have a thorough understanding of California laws and regulations related to car accidents, which allows us to provide effective legal representation and achieve favorable outcomes for our clients.
Team of Car Accident Lawyers at Kransey Law
Our team's areas of expertise include personal injury law, car accidents, motorcycle accidents, bicycle accidents, and wrongful death cases.
We have successfully represented clients with a wide range of injuries, including traumatic brain injuries, spinal cord injuries, and broken bones.
Frequently Asked Questions
Car accidents can be overwhelming and confusing. To help address some common questions and concerns, we've compiled a list of frequently asked questions about car accidents and legal representation in Loma Linda:
 1: What should I do immediately after a car accident?
A: If you have been involved in a car accident, it is important to first check for injuries and call 911 if necessary. You should also exchange contact and insurance information with the other driver(s) involved, take photos of the accident scene, and gather contact information from any witnesses. For more detailed information, please refer to our blog post on what to do after a car accident.
2: Do I need a lawyer for my car accident case?
A: While you are not required to have a lawyer for a car accident case, having legal representation can significantly increase your chances of receiving fair compensation for your losses. An experienced car accident lawyer can help you navigate the legal process, negotiate with insurance companies, and represent you in court if necessary.
3: How much does it cost to hire a car accident lawyer?
A: At Kransey Law, we work on a contingency fee basis, which means we only get paid if we recover compensation for you. This means there are no upfront costs or out-of-pocket expenses for our clients.
4: How long does a car accident case take?
A: The duration of a car accident case can vary depending on the complexity of the case and the willingness of the insurance company to offer a fair settlement. However, most cases can be resolved within a few months to a year. Our team at Kransley Law is committed to moving your case forward as efficiently as possible while ensuring that you receive the compensation you deserve.For more information on car accidents and legal representation, please refer to our blog or contact us directly for a free consultation at (909) 254-5793. We are always here to help.
Learn More About The City of Loma Linda
Loma Linda is a city located in San Bernardino County, California, in the United States. It is situated in the southeastern part of the county and has a population of approximately 24,000 people as of the 2020 U.S. census. Loma Linda is known for its world-renowned medical center, Loma Linda University Medical Center, which is one of the largest health care facilities in the Inland Empire region. The city also has a strong focus on healthy living and is home to several vegetarian and vegan restaurants. Loma Linda has a diverse population and offers a variety of outdoor recreational activities, including hiking and biking trails.
Contact The Loma Linda Car Accident Lawyers Today!
Anyone who has ever been in an accident knows the confusion and horror that occur. The resulting injuries or wrongful death can impact an accident victim's quality of life long after the accident occurs. The car accident lawyers at Krasney Law will treat you with the compassion and guidance you need during this difficult time.
Loma Linda's leading accident attorneys are here to help.  We will be there from the time you make the first call until after you receive the fair compensation you deserve.
EXPERIENCE * RESOURCES * RESULTS