Leading Train Accident Lawyer in California
If you've been injured in a train accident, a Krasney experienced Train Accident Lawyer and staff can help you California's complex lawsuit laws. We can help you recover the maximum amount in damages to get you as much as possible and to get justice in the face of negligent or careless train engineers and their insurance companies.
Unfortunately, in part because of the negligence of some train drivers, California railways can be dangerous..
If you have been injured in a train accident, call the team at Krasney Law for a complimentary consultation.
How Can We Help?
We can help if you get injured in a train accident. We can help you with your claim for compensation from the responsible railway and its insurance company for the damage or injury caused. If you are injured, call the team at Krasney Law for a free initial meeting with an attorney experienced in the area of train accidents.
We have attorneys and investigators capable of dealing with insurance companies that try to pay as little as possible, even less than what you have coming. Also, some train accident victims may need to file a lawsuit to get the insurance company to pay. Keep in mind, getting you back to good health is the No. 1 priority.
Krasney Law's expert attorneys and staff can investigate the circumstances of an accident and file suit for maximum damages to see that our clients get what they need to cover medical bills, lost wages and pain and suffering. Or, we can negotiate with the insurance company to get you a fair settlement in exchange for your injuries.
CALL US TODAY (909) 380 – 7200
What To Do in Case of a Train Accident
At the scene, first check on the train passengers Then check the engineers involved. If any or all of them need medical help, summon the authorities immediately. Don't move anyone who is unconscious or reports neck or back pain.
Snap pictures on your cell phone to help document the accident scene. If there are witnesses, write down their version of what happened and their information too. Again, you can't take too many pictures.
What Not To Do In Case of a Train Accident
Don't leave the scene of the accident until federal authorities have taken a statement from you. If you are going to be at the scene a long time, don't wait to call your family to let them know if you are OK. If they see news reports they may be scared and think you are injured or worse, killed.
What To Do After You Go Home
When you go home or soon after, contact your insurance company and let them know you were in a train accident. Obtain a copy of the accident report or contact our office and we can help you with that.
If you are injured, make sure to record visits to doctors and other medical practitioners, the drugs and treatments they prescribe and what you spent on them. Pain and suffering are harder to quantify and qualify, but take notes on how you feel physically and mentally because of the impact of the crash.
Also write down all time lost at work, note what activities at work or home that you can no longer participate in. In your journal, tell how the aftermath of the wreck has affected your family and marital life.
When Can It Be Considered Neglect?
The driver of a train who injures another party may be considered negligent when he acts in a careless and thoughtless manner. Negligence comes in two forms: when the engineer or other personnel on the train failed to do something that would have prevented the accident, or when the driver did something he should not have done. A lot of distractions are usually considered negligence. For example, using a cell phone while driving is both restricted by law and considered negligent behavior..
California law requires drivers to be careful, and they may be considered negligent when they fail to act carefully. A person bringing a lawsuit must prove he was injured through the defendant's actions, and that he suffered injuries or losses.
Types of Train-Related Accidents
Public transport isn't always safe. With large carriers such as trains, the injury and loss of human life can also be substantial. However, the injury's extent depends on the type of train accident. These include accidents involving – multiple trains, a train with a passenger vehicle, pedestrians, derailment, etc.
Depending on the accident type and the injury suffered, a good attorney can help you get the recourse you're due.
Transit Laws in California
The laws of California are strict about personal injury and parties at fault rarely get away without paying the entire damage claim. Every public transport vehicle, be it privately owned or otherwise, is held to certain safety standards. If it is found that an accident was caused due to negligence or ignorance of such standards, the law will be there to protect the citizen's rights.
What you can do after suffering a train accident 
If you were in a train accident, you have a few options available at your disposal. Lack of maintenance or bad driving count as negligence. For this, you can either make a claim from the train company, the driver, or their insurer. In some cases, you might be able to claim against multiple parties at once. However, if you feel that the insurance company's settlement is small compared to your injury, you can also take them to court.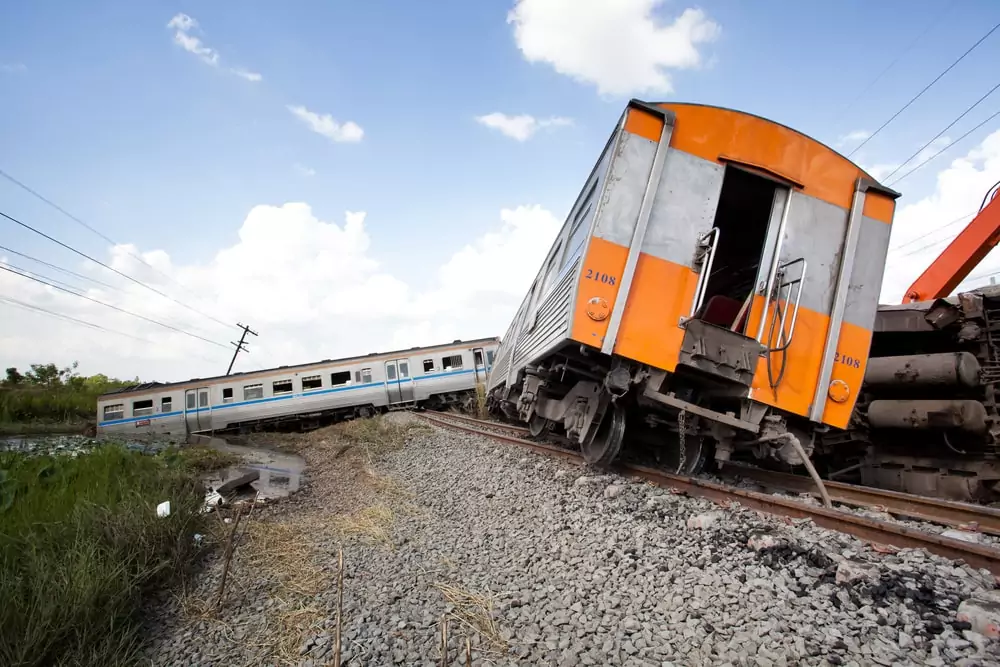 How a train accident attorney can be of help
It might seem easy enough to get in touch with the company and claim damages, but it's not. Most companies will never be eager to pay the victims, even if they do, they will rush to settle the claim at the smaller possible amount. This is where having an attorney makes a difference.
Not to settle for an unfair damage claim 
Attorneys are experienced and they know the tricks insurance companies use to get out of making substantial damage payments. As your representative, your lawyer will know how to negotiate for you to get the best offer even without getting sucked into the lengthy court process.
Claiming against the right party
For a damage claim, it is very important to wisely choose the party to make your claim against. Why? Because this has a significant bearing on the amount of compensation you will receive. If you've already suffered an injury, why not make the best out of a bad situation and keep the responsible party from escaping liability.
The Top Train Accident Lawyers in California
Public transport accidents can leave devastating impacts on everyone involved. We at Krasney Law are a team of personal injury lawyers whose sole aim is to help our clients receive justice. Call us today and let's get working on what's best for you.
Hire Krasney Law—California Personal Injury Specialists
To get a free evaluation of your case, speak with an attorney who understands the complexities of Train Accidents claims. We have been winning big awards for our clients for years. We have experienced attorneys and expert staff who will go all out to represent you for maximum damages. Call the team at Krasney Law for a free initial consultation. We will charge you nothing for an initial consultation, and we may arrange payment on a contingency basis. That is, we don't get paid unless you get paid by either accepting a settlement or we go to trial and win your case. Contact us today for a complimentary consultation.