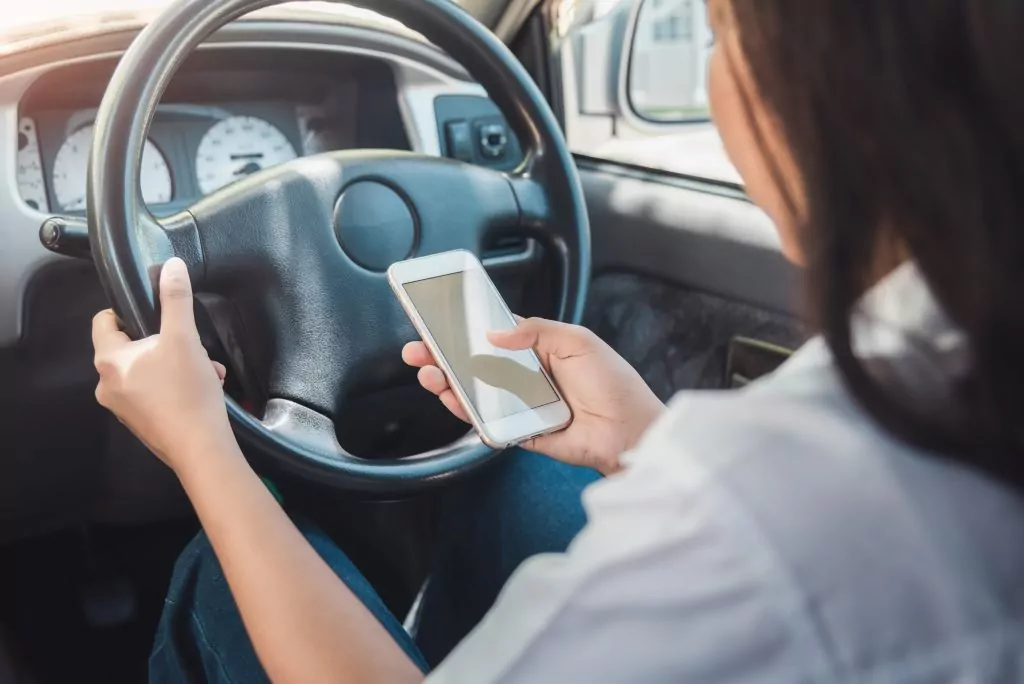 When you book a ride with Uber, you have an expectation that the ride will be smooth, uneventful, and quick. Most of the time, you are able to enjoy that kind of ride. Unfortunately, there are also instances where you may need the services of an Uber accident lawyer. Contact Krasney Law for a free consultation today!
An Uber accident lawyer is someone you ought to turn to if you find yourself in an Uber accident. Given the popularity of ridesharing services at the moment, it is no surprise that their growth has accompanied a rise in accidents and road congestion. Research by the University of Chicago shows that there has been a 3% increase annually in the number of deaths in automobile accidents at the same time that ridesharing began to grow. The fact that Uber and Lyft drivers are motivated to keep driving (even without any passenger) in the hope that people might request rides exacerbates congestion.
Taking an Uber does not necessarily guarantee that you will reach your destination safely. If you have been injured in an Uber accident, it is essential for you to consult an Uber accident attorney who can represent your case and help you to recover damages. Here is all you need to know about what you need to do if you have been injured in an Uber accident.
Take Advantage of the Safety Features Built into the Uber App
All kinds of features are baked into the Uber app, and there's a decent chance that you're still unaware of some of them even if you are a frequent rider. Some of the seldom-used features are designed to keep you safe during the course of your ride.
Emergency Assistance Button
One of those features is the emergency assistance button. By hitting this emergency button, you can quickly share your location and the other important details of your trip with the local authorities, per Uber. The emergency button is essentially designed to prevent accidents from taking place.
Share My Trip
There's another feature of the app that can help you out of a potentially tough spot in case your Uber driver does get into an accident. The feature in question is known as Share My Trip.
Share My Trip is actually a feature you will want to set up before you even start your ride. Using the feature, you can designate Trusted Contacts and opt to create reminders that will be sent to them. These reminders provide real-time status updates of your trip.
The feature is useful for telling the people you will meet if you are going to arrive on time. On top of that, it will also let them know if something has gone wrong with your trip.
RideCheck
One more feature present in the Uber app you should get to know is RideCheck.
RideCheck makes use of GPS and additional sensors to ascertain the current status of your trip and it can sense if something is wrong. After the RideCheck has started, notifications will be sent to both the driver and passenger. The notification will ask if everything is as it should be.
If you and your Uber driver have encountered problems during your trip, you can make use of the tools provided by the RideCheck to report it.
How are Uber services different  from other modes of transportation?
Uber is presently the most popular "Transportation Network Companies" in the state of California even though they are not the only organization in the ridesharing industry. Uber is regulated by the California Public Utilities Code and the California Public Utilities Commission.
In contrast with regular taxi services, Uber drivers set their own driving schedules. Rideshare drivers are under no obligation to accept a particular ride and can pick up riders at will. Typically, such drivers do not have company signage on their vehicles. Also, rideshare drivers usually drive their personal vehicles and are fully responsible for fuel and maintenance expenses.
Taxis are required by law to have a commercial insurance policy which is effective at all times. However, for Uber the insurance policy goes into effect when there are passengers in the vehicle. It is also in effect when the driver is actively searching for a passenger after having logged into the app. Each time the driver is not logged into the app, their individual car insurance comes into effect. This policy has to cover California's 15/30/5 insurance which covers $5,000 in property damage, $15,000 per claim of bodily injury, and $30,000 per accident for bodily injury claims.
What should I do if I was hurt in an Uber accident?
If you met with an accident as a passenger on Uber, you would typically gain coverage through the company's commercial liability insurance. If you were injured due to the rideshare driver's fault, you can file a claim against Uber as well. Both companies have coverage of $1 million in commercial policy. In cases where the damage exceeds the driver's personal insurance coverage, the respective company's policy might cover the difference as well.
If another driver is responsible for the accident, you might file a claim against the at-fault driver. In case the at-fault driver was underinsured or uninsured, Uber will cover the damages for up to $1 million per accident.
What damages can I seek after an Uber accident?
The types of damages that you can seek following an Uber accident are the same as car accident damages. You can seek compensation for medical expenses, lost earnings, emotional suffering, physical therapy, loss of future earning potential, etc. In case of fatal Uber accidents, family members could file wrongful death claims for financial losses, funeral costs, and loss of companionship.
Would I be entitled to damages if I was partly responsible for the accident?
You can seek compensation for your damages if you were partially responsible for an Uber accident since California is a comparative negligence state. Your damages would be reduced depending on how much you contributed in causing the accident. Usually the court decides how fault is distributed among all parties involved in such cases.
How much time do I have to file a claim for my Uber accident?
In California, you have two years from the date of your ridesharing accident to file a personal injury claim. It is essential that you file your claim as soon as possible to retain evidence which would be useful in helping you attain damages. If you miss the deadline for filing a claim, you will not be able to seek compensation for your injuries.
What is AB5?
In the past, rideshare companies actively tried to categorize their drivers as independent contractors in order to avoid responsibility for any wrongdoing while on the job. However, California is in the process of implementing AB5 which enforces different rules regarding classification of such workers. Under this law, rideshare drivers are regarded as employees. Therefore, companies like Uber are responsible for any incident involving personal injury or property damage when a passenger has availed their ridesharing service.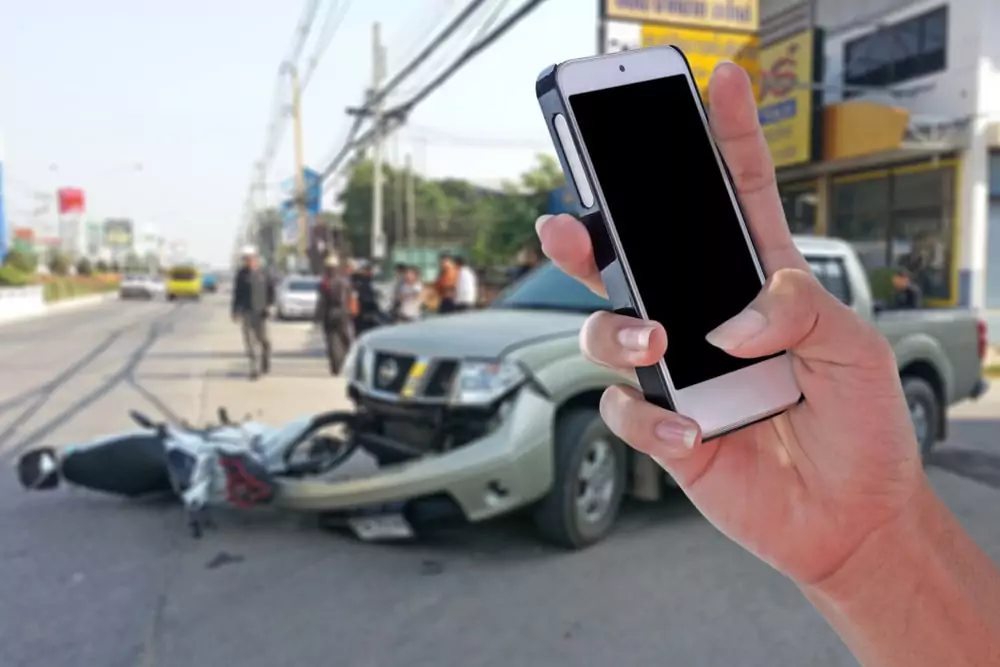 Why should I work with an Uber accident attorney?
Getting the compensation that you deserve following your Uber accident could be challenging as insurance companies will try their best to protect their interests and deny you fair compensation. Having the expertise of an Uber accident attorney, such as those at Krasney Law, can help protect your rights and interests. Our attorneys have many years of experience in handling manipulative insurance companies and will fight aggressively for your right to a reasonable settlement amount.
An experienced Uber accident attorney will work on every aspect of your case, including determining the cause of your accident. This will help to gather evidence against every at-fault party who would be liable for damages. The lawyer will also value your case thoroughly by investigating your injuries and determining the extent of your damages. After gathering such information, your Uber accident lawyer will approach the insurance company and negotiate a fair settlement for you. If the company does not provide a satisfactory offer, your lawyer will not hesitate to take your case to court.If you would like more information about a specific Uber accident case, feel free to contact Krasney Law today.
Frequently Asked Questions About Uber Accidents
Should You Provide the Details of the Accident to Uber?
You must be careful if you decide you want to share the details of your accident with Uber before consulting with the authorities or your lawyer. It's important to keep in mind that Uber is a business, and they are not inclined to offer sizable payouts to anyone making a claim. 
There's a risk that you may lose the opportunity to receive any compensation from the accident if you talk to Uber before consulting with a car accident lawyer.
What Should You do as a Passenger After Your Uber Driver Gets into an Accident?
As mentioned earlier, you can speak to Uber right away following an accident, but there's a chance they may use your words against you to protect themselves from any liability.
After the accident, call 911. Ask for paramedics if anyone is hurt at the scene. Avoid trying to treat anyone yourself because you open yourself up to liability. If you don't think anyone is hurt, you can still call 911 and ask for police to come to the scene. 
While waiting for the police to arrive, you can talk to your Uber driver and ask about insurance information. Remember that the information you need is not from the driver's personal policy. You should be seeking the details of Uber's policy instead.
Start talking to the police when they get there and share what happened from your perspective. Once you've offered your testimony, you can ask for the names, badge numbers, and contact details of the officers. They may help you out if Uber's insurance is hesitant to compensate you despite the legitimacy of your claim.
You should remember to list down the name and number of your Uber driver. It's also a good move to talk to the other people involved in the rideshare accident and ask for their contact details.
Booking an appointment with your doctor is also a must. Even if the symptoms don't show up right away, there's still a chance there are injuries because of the accident. You can find that out by consulting with your doctor.
Wait for the results to come back from your doctor, and if he decides you did sustain injuries because of the accident, you should include that in the insurance claim you file.
Expect Uber's lawyers to make recouping compensation for what happened as difficult as possible for you. Counter that by hiring a good lawyer who has experience dealing with the ride-sharing services operating in the country.
To recap, here's what you should do as the passenger if your Uber driver is involved in an Uber accident:
Call 911
Obtain Uber's insurance information from the driver
List down the Uber driver's name and contact details
Talk to the police and share what happened from your perspective
Get the names, badge numbers, and contact details of the responding police officers
Go to your doctor to get checked
Contact a lawyer
File your insurance claim
What Does Uber Say?
Before we go any further, let's first examine what Uber has to say regarding accidents.
If you're going by their guidelines, you should go to their app as soon as an accident takes place. They have a page in the app they dedicate to reporting issues with a trip. 
The page in question is "Trip Issues and Fare Adjustments." From there, you can choose the "I was in an accident" option. After selecting that option, Uber will ask you to provide important details related to the trip.
You can also expect someone from Uber to reach out to you to confirm that everyone is okay while seeking important information.
Who is Liable if You're the Passenger When Your Uber Driver Gets into an Accident?
Uber drivers have a greater incentive to stay safe on the road because it's their livelihood. As we've already noted, though, all the skills and experience in the world cannot guarantee that a driver will not be involved in an accident.
So, let's say that you do get into an accident that involves an Uber driver. Who would they hold accountable for the accident? The answer to that question is quite complex, but there are some important factors that you can refer to if you want to figure out what will happen next.
Let's start by discussing a simple scenario:
You're in the middle of your Uber ride on the way to your office or whichever other location you frequent when your driver suddenly crashes into another car. It certainly appears from your perspective that your driver is the one at fault for the incident.
Does this mean that your driver is to blame?
In a sense, yes. Your driver's actions are what caused the accident, so you can blame him/her for what happened. 
However, the Uber driver is not the one who will be compensating you for any injuries or damages to your property that may have resulted from the accident. Because the driver is on-duty, the one who will be liable for the accident is Uber itself.
Uber is the party liable for any accidents the driver causes as long as your trip is still ongoing.
By the way, this is also the case if you are a pedestrian. As long as the accident took place while the driver was on-duty, you must approach Uber if you want to receive compensation for what happened.
Who is Liable if an Uber Driver Hits Your Car?
Uber passengers will always need to file their claims against the company's insurance if they are ever involved in an Uber accident. Things are not quite as simple if you're someone whose car was struck by an Uber driver through no fault of your own.
Liability, in that case, will hinge on whether the Uber driver was on-duty.
If the app was off, that means the Uber driver is liable for the accident.
If the Uber driver was transporting a passenger, is picking one up, or even if the app was on, that means Uber will be liable for the accident.