Lake Elsinore Car Accident Lawyer
Lake Elsinore's Top Car Accident Lawyer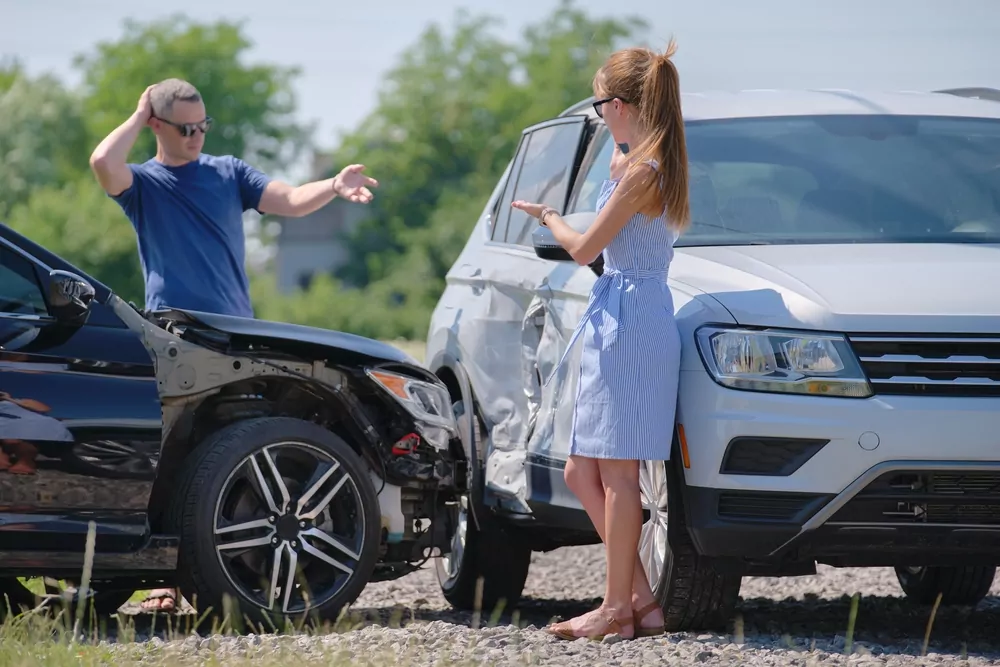 If you've been injured in a car accident in Lake Elsinore, you may be facing medical bills, lost wages, and other expenses that can put a strain on your finances. In such a situation, hire a Lake Elsinore car accident lawyer or a Lake Elsinore car accident attorney who can help you pursue the compensation you are entitled to.
Car Accidents in Lake Elsinore
Lake Elsinore is a city in western Riverside County, California, known for its natural beauty and outdoor recreational activities. It is home to the largest natural freshwater lake in Southern California, offering boating, fishing, and other water sports. The city also hosts various events and festivals throughout the year.
Car accidents are a common occurrence in Lake Elsinore, and they can have a devastating impact on those involved. Drivers and passengers can suffer serious injuries, property damage, and financial losses. You must know your legal rights and options after a car accident in Lake Elsinore. Here are some important points to keep in mind.
Common causes of car accidents in Lake Elsinore include distracted driving, speeding, drunk driving, reckless driving, and poor weather. Understanding these causes can help drivers take preventive measures and stay safe on the road.
After a car accident in Lake Elsinore, you must follow legal requirements like reporting to DMV and CHP and meeting the statutes of limitations for filing a personal injury lawsuit.
Car accidents can take many forms, such as rear-end collisions, head-on collisions, T-bone accidents, rollovers, and multi-vehicle accidents. Depending on the type of accident, drivers and passengers can suffer a wide range of injuries, including:
Whiplash,
broken bones,
traumatic brain injuries,
spinal cord injuries,
and internal injuries.
After a car accident, protecting yourself and your legal rights is vital. Call emergency services, seek medical attention, exchange information with the other driver, and contact a car accident lawyer or attorney.
You can recover compensation for various damages, such as medical bills, income loss, vehicle repairs, and intangible harm like physical pain and emotional distress.
Hire a car accident lawyer or attorney in Lake Elsinore to protect your legal rights and secure the compensation you deserve. They'll confidently navigate the legal process, negotiate with insurance companies, and represent you in court, taking actionable steps toward your case.
What to Look For While Hiring a Car Accident Lawyer in Lake Elsinore?
When hiring a car accident lawyer in Lake Elsinore, consider the following:
Experience: Look for a lawyer with experience in handling car accident cases similar to yours.
Expertise: Ensure the lawyer specializes in personal injury law and has a track record of success in obtaining fair compensation for clients.
Communication: The lawyer should communicate effectively and keep you informed throughout the legal process.
Availability: The lawyer should be readily available to answer your questions and provide updates on your case.
Fees: Discuss the lawyer's fee structure upfront and ensure it is reasonable and transparent.
Reviews: Read online reviews and testimonials from previous clients to get an idea of their experience working with the lawyer.
What Do the Lawyers at Krasney Law Offer That Makes Us the Best Law Firm in Lake Elsinore?
A Rich History of Experience Spanning over 36 Years
Krasney Law has a team of experienced lawyers who specialize in personal injury law, including car accidents. One of our firm's attorneys, Robert A. Krasney, has over 36 years of legal experience and has recovered millions of dollars in compensation for his clients.
Other lawyers at Krasney Law also have significant experience in personal injury law, with many of them having worked for insurance companies earlier in their careers. This experience gives them a unique perspective on the tactics used by insurance companies to minimize payouts, allowing them to effectively negotiate on behalf of their clients.
Additionally, the lawyers at Krasney Law stay up-to-date with the latest developments in personal injury law, including changes in case law and new regulations. This ensures that they are well-equipped to handle even the most complex cases.
Accessible and Responsive Attorneys
At Krasney Law, the lawyers prioritize communication with their clients. We understand that going through a car accident and the subsequent legal process can be stressful and overwhelming. This is why we make ourselves available to answer any questions and provide updates on the progress of the case.
We are accessible and responsive, and take the time to explain legal concepts and procedures in a way that is easy for clients to understand. We listen to our client's concerns and work collaboratively with them to develop a legal strategy that meets their needs.
In addition, we understand the importance of keeping our clients informed every step of the way. We provide regular updates on the progress of the case, including any new developments, and ensure that our clients are aware of all options available to them.
Fair and Affordable Fees
The attorneys at Krasney Law offer their services on a contingency fee basis, meaning that you do not pay any upfront fees or costs. Instead, they only get paid if they successfully recover compensation on your behalf. 
Additionally, the initial consultation is always free, allowing you to discuss your case with an experienced attorney without any financial obligation. This client-friendly approach ensures that you have access to the legal representation you need without having to worry about the financial burden.
Preventive Measures for Future Car Accidents in Lake Elsinore
Car accidents can cause physical injuries, emotional trauma, and financial hardships. To prevent or minimize future car accidents in Lake Elsinore, California, drivers can take the following steps:
Avoid distracted driving: Distracted driving is one of the leading causes of car accidents. Drivers should avoid using their phones, eating, or engaging in any activity that takes their attention away from the road.
Obey traffic laws: Speeding, running red lights, and failing to yield the right of way are all common causes of car accidents. Drivers should obey traffic laws and be aware of road signs and signals.
Drive defensively: Defensive driving involves being aware of potential hazards and anticipating the actions of other drivers. This means leaving plenty of space between vehicles, checking blind spots, and being prepared to break or take evasive action.
Maintain your vehicle: Regular maintenance can prevent mechanical failures that can lead to car accidents. This includes checking brakes, tires, and other crucial systems regularly.Drive sober: Drunk driving is a major cause of car accidents. Drivers should never get behind the wheel after consuming alcohol or drugs.
The Quiet Town of Lake Elsinore, California
Lake Elsinore is a city located in western Riverside County, California, in the United States. It is situated on the shore of Lake Elsinore, which is the largest natural freshwater lake in Southern California. The city has a population of approximately 71,000 people as of the 2020 U.S. census. Lake Elsinore is known for its outdoor recreational opportunities, including fishing, boating, and water sports on the lake, as well as hiking and mountain biking in the surrounding hills and mountains. The city is also home to the Lake Elsinore Storm, a minor league baseball team, and the Lake Elsinore Motorsports Park, which hosts a variety of off-road racing events. Lake Elsinore has a diverse population and offers a variety of residential neighborhoods, ranging from affordable housing to luxury homes.
Contact The Lake Elsinore Car Accident Lawyers Today!
Anyone who has ever been in an accident knows the confusion and horror that occur. The resulting injuries or wrongful death can impact an accident victim's quality of life long after the accident occurs. The car accident lawyers at Krasney Law will treat you with the compassion and guidance you need during this difficult time.
Lake Elsinore's leading accident attorneys are here to help.  We will be there from the time you make the first call until after you receive the fair compensation you deserve.
EXPERIENCE * RESOURCES * RESULTS