Pomona Car Accident Lawyer
Pomona's Top Car Accident Lawyer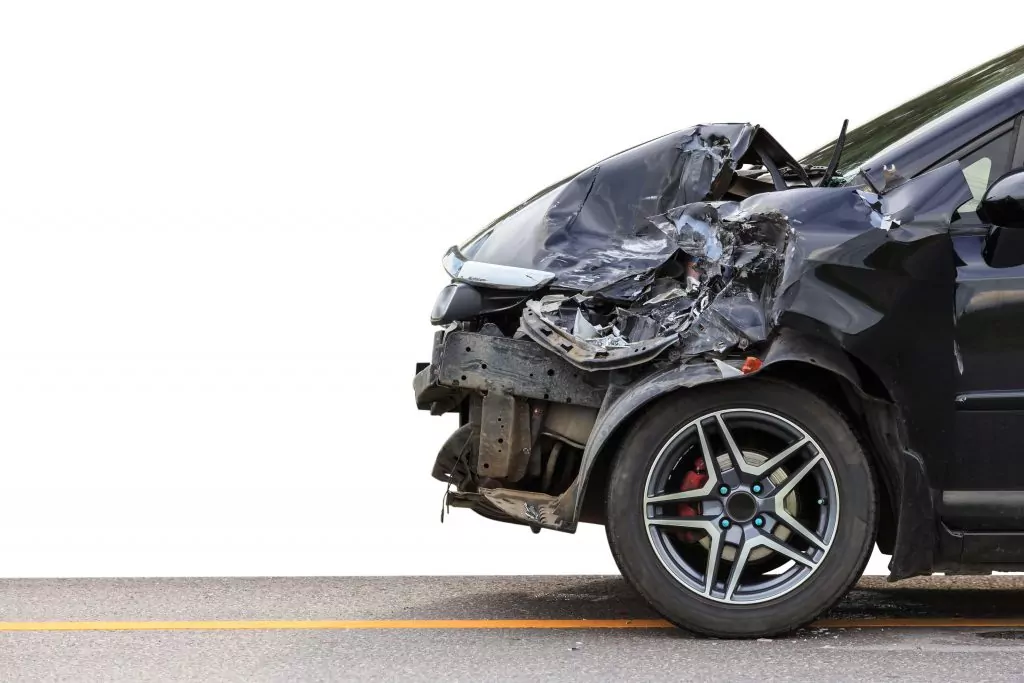 If you or someone you love has been involved in a car accident in Pomona, it's important to understand the various legal implications that can arise. As such, having an experienced Pomona car accident lawyer by your side can be crucial in helping ensure that you receive fair compensation for any injuries or property damage sustained. This blog will discuss the different points to consider when selecting a qualified and knowledgeable lawyer. That can provide effective legal representation throughout your entire case and work toward obtaining optimal results on your behalf.
The damages and injuries from a car accident begin impacting your life right away. We will help you:
Get the best medical care for your injuries and get your medical bills paid.
Obtain reimbursement for out-of-pocket expenses.
Recover lost income and wages due to your inability to work.
Retrieve your car from the tow-yard and/or have it repaired or replaced at the top replacement value.
During your initial consultation, our Pomona car accident lawyers will tell you how much your case is worth. We'll explain your options for recovery and explain how we will fight to get you the maximum recovery possible.
Do you need an injury attorney in Pomona?
Hiring a Pomona car accident lawyer isn't something you plan ahead for. Accidents and injuries happen when you least expect them. When they do, you need a top car accident and injury law firm to represent you. Krasney Law is a full-service Pomona California personal injury law firm with a long record of success. Our clients trust us to fight for their rights and get the best possible results for their cases.
Why we are the right firm for you:
We have in-depth experience handling a broad range of personal injuries and wrongful deaths occurring from car accidents.
Medical bills begin mounting quickly after a car accident. We act quickly to help get your medical bills paid so you can get back to normal life as soon as possible.
We give your case the personal attention it needs instead of handing it off to someone else.
If you're confined to the hospital or at home, we come to you, often on the same day you call.
We are highly knowledgeable and experienced in California's personal injury law, and we serve clients statewide.
We know how to negotiate with insurance companies to get you the best settlement for your case.
If we don't recover any money for you, you never pay a fee.
Common causes of car Accidents in and around Pomona
Car accidents can happen anytime and anywhere. In the city of Pomona, California, auto accidents occur with regularity. Knowing the common causes of car accidents in and around Pomona can help increase road safety. One of the most common types of car crashes is rear-ended collisions.
These occur when one vehicle follows too closely behind another, preventing it from having enough time or distance to react before an impact occurs. Rear-end collisions are often caused by driver distraction or fatigue and sudden lane changes or stopping due to traffic or poor visibility conditions.
Intersections can also be dangerous areas for cars in Pomona, especially if drivers fail to obey traffic laws & signals such as stop signs, yield signs, and traffic lights. In addition, driving under the influence of alcohol or drugs is a major cause of car accidents in Pomona, leading to dangerously impaired judgment and reaction times. 
Other types of car accidents that occur in Pomona include side-impact collisions and head-on collisions. Side impact collisions typically occur when one vehicle enters an intersection without giving way to oncoming traffic or turns into a driveway without checking for other cars first. Head-on collisions can be caused by sudden lane changes to speeding or weaving through traffic at high speeds. 
DMV Requirements for Car Insurance Coverage in Pomona
Driving a vehicle in Pomona requires all drivers to have minimum car insurance coverage. The California Department of Motor Vehicles (DMV) sets the minimums for liability, collision, and comprehensive coverage for cars registered in the state.
The following outlines the minimum levels of car insurance needed to drive legally in Pomona:-
1)Liability Coverage
Liability coverage is required by law and covers damages to other vehicles or property when you are at fault in an accident. In California, the minimum liability coverage is $15,000 per person injured, up to a maximum payout of $30,000 per accident. It also includes $5,000 for any property damage sustained in an accident for which you are at fault.
2)Collision Coverage
Collision coverage is optional, but it's highly recommended to protect your vehicle in the event of an accident. This type of insurance will cover damages to your car if you are at fault in an accident or hit another object, such as a building. In California, all drivers with collision coverage must carry a minimum of $5,000 in repair costs per accident.
3)Comprehensive Coverage – 
Comprehensive coverage is also optional but can help cover any repairs that need to be made to your vehicle from fire damage, theft or vandalism. It covers any losses that aren't caused by collision and is typically sold in amounts ranging from $1,000-$5,000 per occurrence.
All drivers must carry a minimum of $1,000 in coverage by law. In addition to carrying the required car insurance coverage, drivers must present proof of financial responsibility at the DMV when registering or renewing their vehicle registration. This can be done by showing your valid insurance policy, a cash deposit with the California DMV, or a surety bond for an amount equal to the state's minimum liability limits.
Understanding your rights as a driver involved in a crash in Pomona
It is important to understand that the law provides certain rights and protections for all parties involved when an accident occurs. In Pomona, California, you have several rights as a driver involved in a crash. 
First, if you believe another party was at fault for the accident, you may file a claim with their insurance company for damages sustained. You must provide evidence that their negligence resulted in your injury or damage to your vehicle.
Second, if your car was damaged due to another person's negligence or recklessness on the road, then you can also file a claim against them for property damage. This type of claim will ensure you are compensated for any repairs or replacements needed after the accident. 
Third, you are entitled to receive compensation for any medical expenses you incurred due to the accident. This includes doctor's visits and any physical therapy or rehabilitation services related to your injury. 
Finally if you have suffered emotional distress due to the accident, you may be able to file a claim for pain and suffering damages. 
These damages can help cover the cost of counseling or other psychological treatments needed after the crash. These are just some of your rights as a driver in a car accident in Pomona. You must understand all of them so that you can fully protect yourself and get the justice you deserve.
Tips on selecting a qualified lawyer who specializes in car accident cases in Pomona
1. Research lawyers:
Take the time to research different lawyers specializing in car accident cases in your area. Look at their websites, read reviews, and ask around for referrals. Make sure they have experience handling similar types of cases as yours.
2. Understand lawyer fees:
Before deciding, make sure you understand what the lawyer will charge for your case. Ask about all associated costs, so there are no surprises.
3. Confirm credentials:
Verifying credentials is essential when choosing a qualified lawyer specializing in car accident cases in Pomona. Check if the lawyer has been certified by The State Bar of California and confirm any other qualifications for handling these types of cases.
4. Arrange a consultation:
Schedule an initial consultation with any lawyer you're considering to understand their experience and approach better. This is also a great time to discuss fees, ask questions, and make sure they are the right fit for you.
5. Get references:
Ask the lawyer if they can provide references from past car accident cases in Pomona that have been successful. Hearing from prior clients is one of the best ways to evaluate a lawyer's performance in similar situations.
6. Ask about the trial experience:
If your case goes to trial, it's important to understand your lawyer's track record at trial and courtroom etiquette. Ask about their success rate when litigating car accident cases in Pomona.
7. Check availability:
Depending on the complexity of your case, you want to make sure your lawyer is available for any meetings and court appearances that may be needed during the duration of your claim.
8. Consider communication style:
Communication between you and your lawyer should remain open and clear throughout the process, so it's important to understand how they prefer to communicate with their clients. Ask about their preferred methods of communication—phone calls, emails, text messages, etc.—and confirm their response time expectations.
Following these tips for selecting a qualified car accident lawyer in Pomona can ensure you have the best representation possible for your case. Doing the necessary research, confirming credentials, and asking questions will help set you up for success. Good luck!Suppose you have questions about your insurance policy or need assistance pursuing a personal injury claim. In that case, it is important to contact an experienced car accident lawyer in Pomona who can help guide you through the process.
Pomona, California
Pomona is a city located in Los Angeles County, California, in the United States. It is situated in the eastern part of the county and has a population of approximately 152,000 people as of the 2020 U.S. census. Pomona is known for its diverse community and its historic downtown district, which features a variety of shops, restaurants, and cultural attractions. The city is also home to several colleges and universities, including California State Polytechnic University, Pomona, and Western University of Health Sciences. Pomona has a strong focus on the arts and hosts a variety of events and festivals throughout the year, including the Pomona Art Walk and the LA County Fair. The city has a range of residential neighborhoods, including historic homes, apartments, and new developments.
Contact The Pomona Car Accident Lawyers Today!
Anyone who has ever been in an accident knows the confusion and horror that occur. The resulting injuries or wrongful death can impact an accident victim's quality of life long after the accident occurs. The car accident lawyers at Krasney Law will treat you with the compassion and guidance you need during this difficult time.
Pomona's leading accident attorneys are here to help.  We will be there from the time you make the first call until after you receive the fair compensation you deserve.
EXPERIENCE * RESOURCES * RESULTS