Rialto Car Accident Lawyer
Rialto's Top Car Accident Lawyer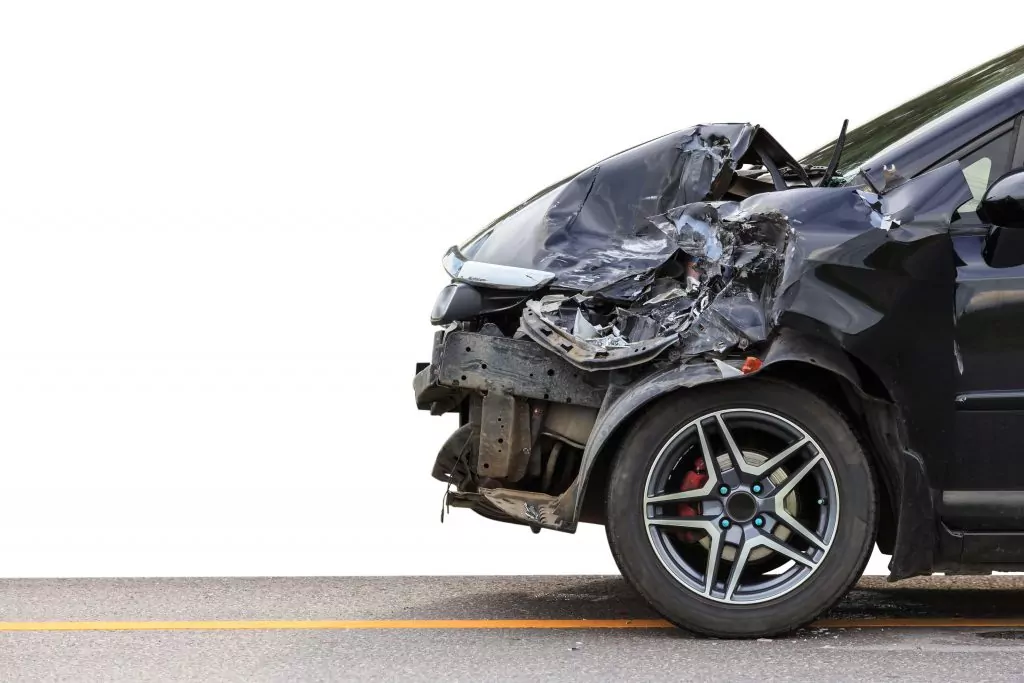 If you've recently been involved in a car accident, then take the help of an experienced Rialto car accident lawyer to ensure you get the full compensation you are entitled to. That is why choosing an experienced and trusted car accident lawyer is key. When making such an important decision, it helps to understand more about the type of legal resource you need and the advantages of engaging one. Keep reading for your guide on what a professional auto accident attorney can do for you and how to find the best person for your case.
Car accident in Rialto
Car accidents are a severe problem; unfortunately, many results in injury or even death. The Rialto Police Department is dedicated to the safety of its citizens and works diligently to reduce car accidents and other traffic-related incidents. In recent years, they have launched an aggressive public awareness campaign to educate drivers about safe driving habits.
This includes information on the dangers of distracted driving, alcohol impairment, speeding, and more. Additionally, officers are actively patrolling streets throughout the city to identify dangerous areas where additional enforcement measures may be necessary. 
Rialto police also partner with local hospitals to offer free trauma training for first responders who may encounter a vehicle accident. Through this program, first responders can learn how to assess injured victims quickly, administer medical care, and safely remove them from the scene. The ultimate goal is to reduce car accident trauma and fatalities.
Do you need an injury attorney in Rialto?
Hiring a Rialto car accident lawyer isn't something you plan ahead for. Accidents and injuries happen when you least expect them. When they do, you need a top car accident and injury law firm to represent you. Krasney Law Accident Attorneys is a full-service Rialto California personal injury law firm with a long record of success. Our clients trust us to fight for their rights and get the best possible results for their cases.
Why we are the right firm for you:
We have in-depth experience handling a broad range of personal injuries and wrongful deaths occurring from car accidents.
Medical bills begin mounting quickly after a car accident. We act quickly to help get your medical bills paid so you can get back to normal life as soon as possible.
We give your case the personal attention it needs instead of handing it off to someone else.
If you're confined to the hospital or at home, we come to you, often on the same day you call.
We are highly knowledgeable and experienced in California's personal injury law, and we serve clients statewide.
We know how to negotiate with insurance companies to get you the best settlement for your case.
If we don't recover any money for you, you never pay a fee.
How to document and prove the damages you suffered due to the car accident in Rialto
Documentation is key in proving the damages you suffered from a car accident in Rialto. You should collect evidence of the accident, any medical treatment you need or are receiving, and additional bills. Take pictures at the scene to document damage to your vehicle and other property. 
Take Photos, Save Records of Everything
It's best to take more photos than fewer so that you can provide a better accounting of what happened during the accident. Also, save all records related to the medical care you received after the crash; this includes receipts from visits to doctors, hospitals, physical therapists, pharmacies, etc. Additionally, if you had to hire a tow truck to move your vehicle after being damaged in the accident, keep a record of the charges.
All of this data can help prove that you suffered damage due to the car accident and should be used to support your case. You may also want to consider speaking with an attorney specializing in motor vehicle accidents in Rialto to ensure you have all the necessary evidence to support your claim. 
What to do if You Are Filing a Lawsuit
Finally, if you are filing a lawsuit, it is essential that you provide proof of damages through declarations & affidavits from witnesses or experts related to the incident. This will help strengthen your case and improve your chances of success. 
With these steps taken into account, you should be well on your way toward proving any damages incurred due to an automobile accident in Rialto. Good luck!
How Our Best Rialto Car Accident Lawyers Can Help You
When another driver causes your injuries due to their negligence or recklessness, you have the legal right to compensation. Without a knowledgeable Rialto car accident lawyer to represent you, you might not get the compensation you need and deserve. Hiring the right attorney immediately following the accident ensures you get the legal representation you need to achieve a fair outcome.
How a Rialto Car Accident Lawyer Can Help You?
When you've been involved in a car accident, it can be difficult to know where to turn for help. A car accident lawyer can provide the experienced and knowledgeable legal representation necessary to fight for justice on your behalf. 
From filing personal injury claims to negotiating with insurance companies or other parties involved in the crash. An experienced attorney will work diligently to ensure you receive fair compensation for any losses you may have suffered.
Use Our Knowledge And Experience to Build the Strongest Case Possible
Our team knows how devastating a collision can be, so we'll use our knowledge & experience to build the strongest case possible so that you can get the justice you deserve. By working with a car accident lawyer in Rialto, you'll have access to valuable resources and support that can help ensure the best outcome for your case.
Our highly experienced attorneys will provide personalized legal representation tailored to your situation. We understand how to negotiate with insurance companies and other parties involved, so we can get you the appropriate compensation quickly and conveniently. From medical bills to lost wages, our team will ensure that all your needs are addressed.
At Krasney Law Accident Attorneys, we understand how stressful it is when you've been injured in an auto accident. That's why we work hard to ensure each case is handled with the utmost care and attention. We'll keep you informed every step of the way so that you can make informed decisions about your future.
The Cost of Hiring a Rialto Car Accident Lawyer
The cost of hiring a Rialto car accident lawyer can vary depending on the case. Your attorney may charge an hourly rate, a flat fee, or take a percentage of any compensation received from your claim. Discussing payment before you sign a contract with your attorney is important.
Your car accident attorney in Rialto will cover expenses associated with your case, including court fees, filing fees, and expert witness fees. You should not be charged for any work that does not lead to successful results in the form of compensation that you are owed. It is also important to note that if you win your case & receive compensation from the at-fault party's insurance company. Additional costs such as medical bills lost wages, and pain and suffering may exist.These costs should be considered when considering the cost of hiring a Rialto car accident attorney. When selecting a Rialto car accident lawyer, you want to make sure that you choose an experienced attorney with a strong record of success in similar cases.
Essential Steps After a Rialto Car Accident
Here are the essential steps after a Rialto car accident:-
1. Get medical attention:
First and foremost, seek medical attention for any injuries immediately following the accident. Never delay seeking assistance as this could put your health at risk. Additionally, it is essential to document any injuries related to the incident. This will help solidify your claim if you pursue legal action later. 
2. Contact law enforcement: 
You should contact law enforcement and file a collision report even if there are no apparent injuries or damages from the crash. A police report can be an invaluable piece of evidence when dealing with insurance companies and filing personal injury claims. 
3. Gather evidence:
If possible, take pictures of the accident scene and any damages sustained by your vehicle. Additionally, write down the contact information of all parties involved in the incident and obtain any witness statements. They can be used as evidence if you pursue a legal claim.
4. Contact an attorney:
Seeking legal advice is important after being involved in a Rialto car accident. An experienced car accident lawyer will be able to guide you on how to handle the situation legally to ensure that your rights are protected throughout the process. 
5. File a claim:
Lastly, it is important to file a claim against another driver's insurance company or your own on time.By taking these essential steps after a Rialto car accident, you can protect your rights and increase your chances of receiving the best possible outcome from your claim. If you need assistance filing a personal injury claim or have questions about handling a car accident case, contact an experienced attorney like Krasney Law Accident Attorneys today.
The City of Rialto, CA
Rialto is a city located in San Bernardino County, California, in the United States. It is situated in the southwestern part of the county and has a population of approximately 103,000 people as of the 2020 U.S. census. Rialto is known for its diverse community and its historic Route 66 corridor, which features a variety of shops, restaurants, and cultural attractions. The city is home to several parks and recreational facilities, including the Jerry Eaves Park and the Rialto Community Center. Rialto has a strong focus on community engagement and hosts a variety of events and programs for residents, including an annual Christmas parade and a summer concert series. The city has a range of residential neighborhoods, including single-family homes, townhouses, and apartments.
Contact The Rialto Car Accident Lawyers Today!
Anyone who has ever been in an accident knows the confusion and horror that occur. The resulting injuries or wrongful death can impact an accident victim's quality of life long after the accident occurs. The car accident lawyers at Krasney Law will treat you with the compassion and guidance you need during this difficult time.
Rialto is the largest county in the country. It is heavily populated, and there are many family-friendly attractions and tourist destinations. Beautiful scenery and a diversity of attractions mean that Rialto has more than its fair share of car accidents. This is especially true during the winter months when the winding mountain roads become more hazardous.
If you are injured in a car accident in Rialto, contact Krasney Law. We will come to your location to discuss your case and your options with you.
EXPERIENCE * RESOURCES * RESULTS