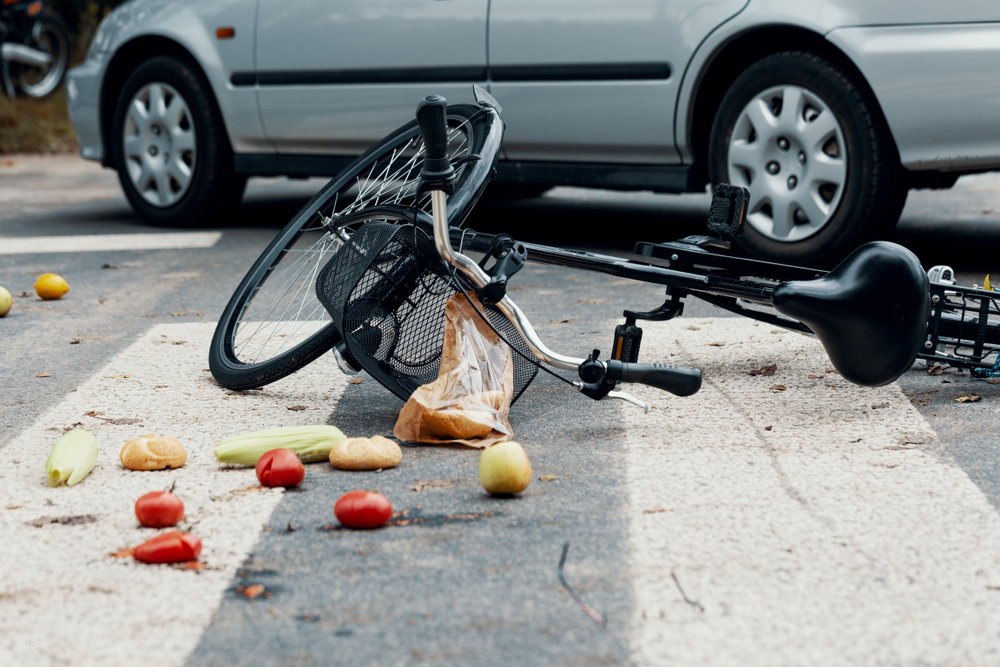 The atmosphere is perfect, and everyone is pumped up to pedal, sweat, and enjoy themselves without worrying about the common risks of bicycle accidents on the streets of Rancho Cucamonga. But if you or someone you care about ever gets in a bicycle accident, the first step is to reach out to a Rancho Cucamonga bicycle accident lawyer. It's crucial to seek legal assistance to protect your rights and ensure you receive fair compensation for any damages. 
A skilled Rancho Cucamonga bicycle accident attorney specialized can handle the intricate legal processes, gather evidence, negotiate with insurance companies, and advocate for your best interests.
Meet Krasney Law, a reputable law firm with extensive experience in handling bicycle accident cases in Rancho Cucamonga. Our awesome team of lawyers gets it. We totally understand the special hurdles that bike accident victims and their families go through. With over 25 years of successful practice, we are committed to providing outstanding legal representation and securing the compensation our clients rightfully deserve.
Why Choose Krasney Law Firm
At Krasney Law Firm, we're proud to have a team of top-notch attorneys who specialize in handling bicycle accident cases. These legal experts possess extensive knowledge of California's bicycle laws, personal injury litigation, and insurance practices. They have successfully represented numerous clients in Rancho Cucamonga, and have gained a deep understanding of the complexities involved in these cases. 
We have a proven track record of achieving positive outcomes for our clients in bicycle accident cases. At Krasney Law, we have secured substantial settlements and verdicts on behalf of injured bicyclists, and have helped them recover financially and move forward with their lives.
By selecting Krasney Law Firm, you're choosing a team of experienced attorneys who are dedicated to fighting for your rights and delivering timely results to minimize the damages you would face. Rest assured, you'll receive the personalized attention and support you deserve during this challenging time.
Understanding Bicycle Accidents in Rancho Cucamonga
Like many other cities, Rancho Cucamonga has seen its fair share of bicycle accidents. Over the past few years, the number of bicycle accidents in Rancho Cucamonga has been on the rise. This serves as a reminder of the importance of increased awareness and safety precautions.
According to reports from bikininginla, Southern California has already witnessed more than 12 deaths in 2023, with 4 of them confirmed as bicycle fatalities in Rancho Cucamonga, as reported by the Daily Bulletin. This means that Rancho Cucamonga alone accounts for 33.33% of the total bicycle fatalities in Southern California. Additionally, in 2022, at least 82 people lost their lives while riding bicycles in the seven-county Southern California region, just two fewer than in 2021.
In San Bernardino County specifically, there were at least 10 bicycle fatalities in 2022, marking a 30% increase compared to the previous year, which had a total of 7 deaths on average. These statistics underscore the need for continued efforts to improve bicycle safety and reduce accidents in the region.
Common Causes of Bicycle Accidents in Rancho Cucamonga
Bicycle accidents in Rancho Cucamonga can stem from a variety of factors. Here are some common causes we often come across:
Motor vehicle negligence
Road hazards 
Dooring incidents 
Pedestrian interactions 
It's important to be aware of these potential causes and take precautions to minimize the risks associated with bicycle accidents in Rancho Cucamonga.
Legal Implications and Potential Challenges
Bicycle accident cases in Rancho Cucamonga involve several legal implications and potential challenges, including:
Determining liability in a bicycle accident case can be intricate, particularly when it comes to proving negligence or wrongdoing on the part of the responsible party.
In California, the comparative negligence system is followed, which means that even if a bicyclist bears some degree of fault for the accident, they may still be eligible for compensation.
Dealing with insurance companies can pose challenges, as they may attempt to minimize the settlement amount or place blame on the bicyclist.
It's essential to be aware of the statute of limitations for filing a bicycle accident claim in Rancho Cucamonga.
However, with a skilled attorney who comprehends the intricacies of such cases and can effectively advocate for your rights, you can rest assured that the legal hurdles will be managed expertly.
How We Can Help You
We provide a complimentary first meeting to evaluate the specifics of your bicycle accident case.
Our committed team will meticulously examine the accident scene, gather vital evidence, and interview witnesses.
We will vigorously advocate for equitable compensation and handle all communication, granting you the freedom to concentrate on your recovery.
We empathize with the financial and emotional challenges that arise from a bicycle accident. We are determined to seek compensation for medical bills, lost income, and the pain you have endured. 
Our Methods: Krasney Law In Action 
At Krasney Law, we adopt a comprehensive and proactive method to develop robust bicycle accident cases. We bring together our extensive legal expertise with a profound comprehension of the unique challenges faced by bicycle accident victims. Our approach encompasses:
1. Thorough investigation
2. Collaborative approach
3. Customized strategies
4. Strong advocacy
Rest assured, we work tirelessly to construct a compelling case and strive to expedite your compensation.
Frequently Asked Questions
If you or a loved one has experienced a bicycle fatality in Rancho Cucamonga, you may have various questions and concerns regarding bicycle accident cases. Here are some commonly asked questions and helpful information that may assist you in finding a faster solution. 
What are the initial actions I should undertake subsequent to a bicycle accident?
It is imperative to promptly obtain medical assistance for any sustained injuries, irrespective of their magnitude.
Notify the police to officially document the occurrence of the accident.
If feasible, collect pertinent information from all parties implicated.
Systematically record the accident scene by capturing images of the involved vehicles, discernible injuries, and any roadway hazards that may have contributed to the occurrence.
Acquire contact details from any witnesses present at the scene.
Exercise caution in refraining from providing statements to insurance adjusters or accepting liability until consulting with legal counsel.
What is the timeline for initiating a bicycle accident claim?
In the state of California, the customary statute of limitations for personal injury claims, which encompasses bicycle accidents, typically spans a period of two years commencing from the accident date.
How is liability established in cases involving bicycle accidents?
Determining responsibility in bicycle accident cases revolves around evaluating negligence. A range of evidentiary sources, including witness testimonies, police reports, photographic evidence, and expert evaluations, may be employed to ascertain fault in such instances.
What forms of remuneration are available through a bicycle accident litigation?
The potential compensation attainable in a bicycle accident lawsuit is contingent upon the unique circumstances of your case. In broad terms, you may have grounds to pursue reimbursement for the following:
Medical expenditures.
Income losses and the impairment of earning potential.
Pain and suffering.
Property damage.
Rehabilitation and therapy costs.
Deprivation of consortium or companionship.
Since every bicycle accident case is unique, it is vital to seek advice from a bicycle accident attorney in Rancho Cucamonga who can thoroughly evaluate the specific details of your situation. 
Contact Us
Address:
Rancho Cucamonga
10601 Civic Center Dr.
Suite 100M
Rancho Cucamonga, CA 91730
(909) 506-2494
Please fill out the online form or contact us directly using the provided phone number or email address. We offer a free initial consultation to discuss your bicycle accident case and provide you with the legal guidance you need. Don't hesitate to reach out to us.