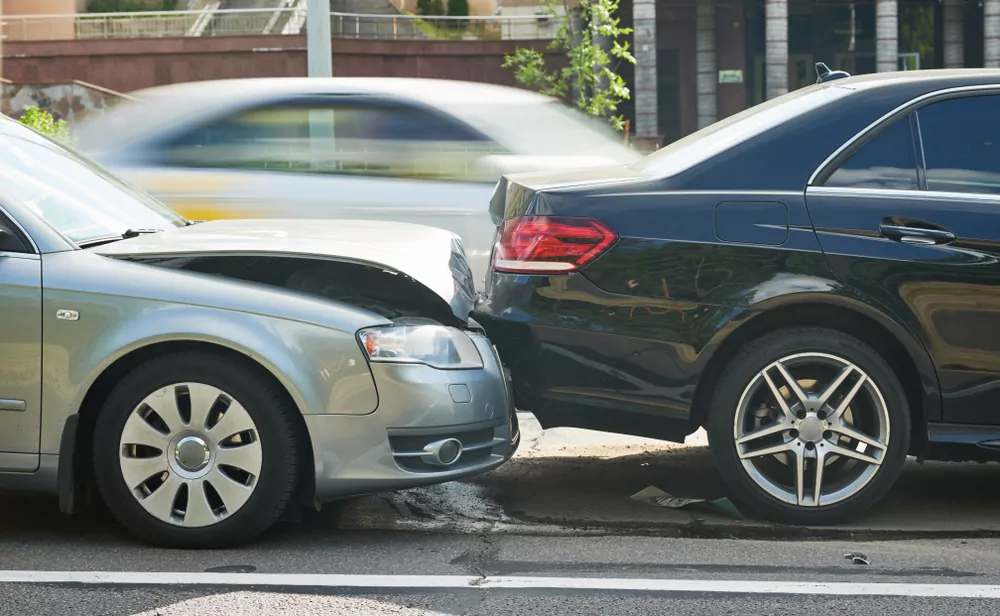 Table of Contents
There were over 157,000 injuries and fatalities from car accidents in 2022 in California alone. Having a Rancho Cucamonga car accident lawyer in your corner can make all the difference when you need fair compensation for injuries, damage to property, and economic losses you have suffered as a result of a car accident. The process can be daunting and drawn out. Make sure your legal rights are protected at every stage. At Krasney Law, our dedicated lawyers fight for the best legal outcome for our clients. You need to focus on your recovery — let us deal with the law.
A Car Accident Law Firm in Rancho Cucamonga
10601 Civic Center Dr.
Suite 100m
Rancho Cucamonga, CA 91730
Phone: (909) 506-2491
How Our Car Accident Lawyers in California Can Help?
Seeking compensation for the damages and injuries suffered by a car accident can be a complex and challenging endeavor, especially if you have no legal expertise. Insurance companies are not bothered about your best interests. They just want to profit. Thankfully, a car accident lawyer can come to your rescue. Besides having a deep understanding of the law and proper communication, there are a host of tasks with which a lawyer can help you.
Hiring a car accident lawyer in California doesn't mean you have to go to trial. There are many steps in any car accident claim where you will benefit from Rancho Cucamonga car accident attorneys:
Assessing your claim. In order to know how strong your claim is, your lawyer may review photos and footage of the accident, talk to witnesses, and look into medical reports. They will know what evidence needs to be gathered to fortify your position. They can also explain your legal rights and prepare you for what's coming ahead.
Insurance company discussions. Insurance companies want to pay as little as possible, and their representatives will try to interpret your information to their own benefit. Car accident lawyers can speak on their client's behalf and help with their client's statements so that insurance adjusters can't pull a fast one.
Settlement negotiations. Most personal injury cases settle so that parties can avoid the time, expense, and uncertainty of trial. Car accident attorneys make sure your legal rights are protected and that the other side won't successfully low ball you. Some cases go to mediation or arbitration. Your lawyer can make sure the rules are followed and the proceedings are fair.
Trial. An auto car accident lawsuit can be complicated. Not only are there special rules in court procedures, but also strategic considerations when it comes to witness examinations (and cross-examinations) and legal arguments. Lawyers present legal research and case precedents so the judge can determine an appropriate award. Prior to the actual trial, there is the discovery process, motions, and other pretrial matters.
We cover all types of accident cases
Negligence is one of the common causes of car accidents in Rancho Cucamonga. However, there may be a lot of other factors to consider when it comes to accidents involving drunk drivers or hit and runs. With decades of experience behind us, we can help you with all types of car accident cases, even those where you are partially at fault for the accident. Accidents caused due to faulty parts are also handled by our expert lawyers.
Some of the personal injury claims where our lawyers thrive include:
Bone fractures
Brain injuries
Spinal cord injuries
Head and neck injuries
Herniated discs
Burns
Paralysis and nerve damage
Amputation
Whiplash injuries
Wrongful death
Our Rancho Cucamonga car accident lawyers know that insurance companies are not the only ones liable to compensate you for losses. Apart from insurers, our attorneys will also consider recovering your money from uninsured motorists, government agencies and car manufacturers. For instance, if an accident was caused due to a missing traffic signal, the government agency that bears responsibility for safe conditions on the road will be approached. No insurance company will go through the trouble of identifying alternate sources and getting you a fair compensation, but our expert lawyers will.
Compensation for Car Accident Victims
If you have been in a car accident caused by someone else, you are entitled to compensation for injuries and losses you suffer as a result. This may include:
Medical costs — immediate and ongoing
Loss of earnings or reduced earning capacity — due to time off work or no longer being able to work in the same capacity after the injuries
Loss of economic opportunities — if there were future job or other opportunities that you can no longer take advantage of because of the nature and extent of your injuries
Lifestyle changes, pain, and suffering — physical and mental changes caused by the car accident 
Damage to property — including your car and any property damaged as a result of the car accident
Punitive damages — a special type of damage award meant to send a clear deterrent message to someone whose conduct is particularly bad
Loss of consortium — if your spouse has been killed in a fatal car accident, so you are deprived of their companionship
Your claim for costs must be supported by the evidence, which can include investigative reports, medical reports, witness testimony, expert opinions, and/or other documentation. A car accident law firm will ensure that you have the evidence you need — for example, sending you to obtain a second physician's opinion, further medical tests, and more.
Common Causes of Car Accidents in California
According to the State of California DMV, common causes of car accidents in the state include:
Unsafe speed. Maximum speed limits are there to ensure that traffic moves at a safe speed given the neighborhood, environment, and other considerations. Speeding increases the risk of causing a collision and can increase the severity of damage or injury caused by a car accident.
Driver distractions. When driving, it is important for the driver to keep their eyes and attention on the road and hands on the wheel. Any activity that causes the driver to lose concentration or takes their attention away from driving carefully can cause a vehicular accident. This may include eating or drinking, rummaging through a bag, putting make-up on, reading, and more.
Cellular phone use. Many jurisdictions now have a separate traffic offense for talking on the phone and/or texting. This is a distraction that causes many car crashes every day.
Driving on the wrong side of the road. Driving on the wrong side of a roadway heightens the risk of a head-on collision, which can cause serious injuries or even death.
Improper turns. Turn signals exist so that other drivers know what you are about to do and (re)act accordingly. Turning lanes provide a safer, less obstructive area to execute a turn. By not following the proper protocol when turning, you are surprising other drivers and not allowing them to safely maneuver around you.
Violation of the right-of-way rules. Right-of-way rules exist so that there is a consistent order in which drivers take turns to complete their actions safely. If someone else has the right of way but you move first, you could cause a collision.
Violation of stop signals and signs. Stop signs, lights, and other road markings help traffic move in a safe, orderly fashion. Disobeying signage and the rules of the road increases the risk of causing a car accident.
Proving a Car Accident Claim in Rancho Cucamonga
To succeed at a car accident claim, you must prove the following elements:
The other person caused the accident, intentionally or through negligence.
You were injured as a result of this accident.
Your injuries caused you to suffer losses.
Negligence is based on the idea that in certain circumstances, people have a duty of care toward others. In the context of a car accident, drivers have a duty of care toward others on the road because driving is inherently dangerous and there are rules governing good driving. Every driver should always pay attention to the road and drive with reasonable care. This includes following traffic laws and being mindful of other drivers, pedestrians, motorcyclists, and cyclists, as well as their own passengers.
To prove the fault and liability of the other driver, evidence can include:
Police reports
Witness statements
Accident re-constructionist findings
Photos or video footage of the accident scene
To prove the nature and extent of your injuries, evidence can include:
Photos of your injuries
Medical reports, diagnoses, and recommendations
Hospital records
Witness statements
To prove that your injuries have caused you to suffer losses, evidence can include:
Accounting records
Invoices and receipts for medical care
Statements from your employer about missed work
Physician reports that you can no longer work in the same capacity as before the accident
In a car accident lawsuit, the person who brought the legal action, the plaintiff, must prove these elements "by a preponderance of the evidence" — that it is more likely than not that the plaintiff's allegations are true. This is a civil law claim, so the plaintiff has a lower burden of proof than in a criminal case, where the prosecution must prove its allegations "beyond a reasonable doubt." Remember that the defendant may have evidence of their own and can make a counterclaim for damages. The judge will have to assess the strength and weaknesses of both sides and make a determination.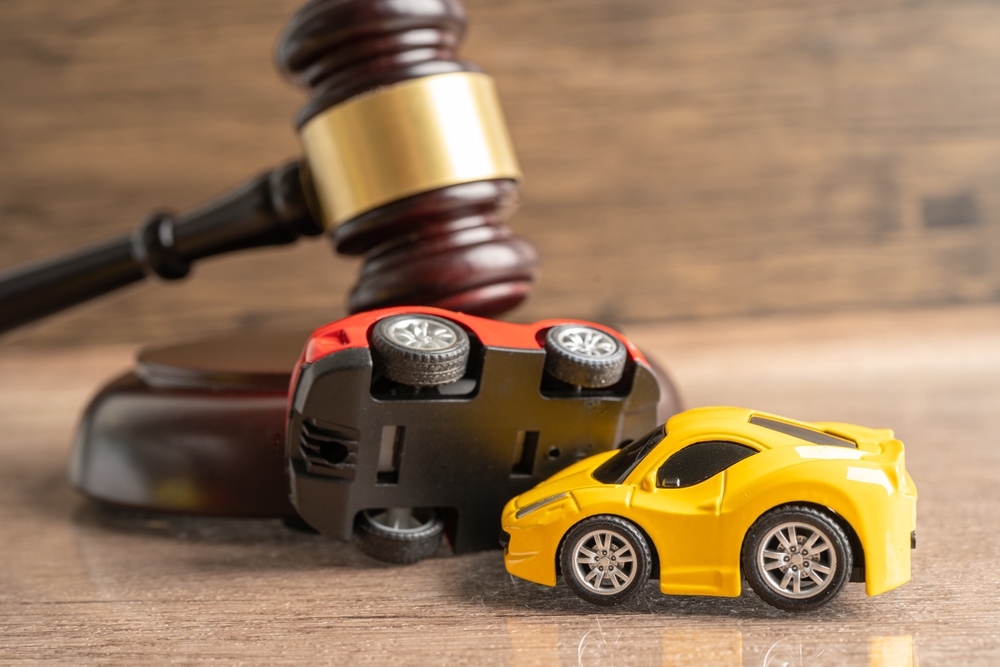 What should I consider when hiring a Rancho Cucamonga car accident lawyer?
After a car accident, it is normal to want the best lawyer who can recover your losses without much hassle. Most people go by word of mouth and hire attorneys through references from their friends and family. However, there are some factors to be considered when seeking the best Rancho Cucamonga car accident lawyer.
Testimonials and online reviews from former clients can help paint a picture. Reading through the experiences of people who have been in your exact position will help you understand whether or not an attorney is right for you. You must also pay attention to the manner in which a lawyer communicates. It is essential to have an attorney who has flawless communication skills and treats each client as an independent entity with unique needs. Reviews on AVVO, Google and legal sites can help you make an informed decision before hiring a Rancho Cucamonga car accident attorney.
One of the main factors you must consider when choosing a car accident lawyer is their level of experience. While some lawyers are experts in making claims for personal injuries, they may not necessarily have enough experience to deal with car accident cases. It is best to choose an attorney who has experience in both car accidents as well as personal injury.
Why Choose Krasney Law?
Very simply, our car accident attorneys vigorously protect our clients' legal rights and aggressively fight for the best possible outcome. We are a full-service firm in the area of personal injury and help victims of everything from car accidents and dog bites to wrongful death. Our extensive experience means that we have solid strategies to handle every stage of your claim, whether you are in the initial discussions with the insurance company, being low balled by the other party's attorney, or going to trial.
We pride ourselves on acting ethically and with integrity, but at the same time, we can be aggressive — and creative — and work smart when it comes to making sure you get what you're entitled to (and in a cost-effective manner). Our dedication and accountability to our clients are paramount in our law practice.
Krasney Law is a local Rancho Cucamonga firm, but we serve the entire state. We have no problem bringing the fight to another courthouse if your car accident occurred elsewhere in California or meeting you wherever you reside in the state. We'll be there.
More importantly, we are invested in your case from the very beginning. If we are unable to recover for you, you pay no fee to us. We advance all costs of your claim, from client consultations and negotiations to ordering and obtaining the police, ambulance, and medical reports — whatever evidence you will need to support your claim and receive the maximum benefit. As we like to say, we put our money where our mouth is.
Let Krasney Law Fight for You and Your Family
Whether you are searching for a "car accident lawyer near me" or getting a word-of-mouth recommendation from one of the many clients we have helped, we at Krasney Law are happy to be at your side if you have been injured in a car accident. The car accident itself was traumatic enough. You shouldn't have to worry about navigating the claim and/or litigation process yourself. Let us take care of the legal aspects of your case. You deserve the peace of mind that there is someone working hard to recover compensation for you so you can focus on healing.
Frequently Asked Questions About Car Accidents
1. Where do cars get hit the most?
Sadly, California appears to have the highest number of fatal car accidents over the last 10 years. An average of over 3,300 Californians die in car accidents each year, which is five times the national average. About two-thirds of these fatalities occur in an urban area as opposed to a rural area. Los Angeles is by far the deadliest city in California in terms of car accidents, at roughly 2,400, followed by San Diego at roughly 780 and San José at about 520. Single-car collisions make up between 65% and 70% of accident fatalities in urban areas and about 60% in rural areas. As far as time of day, more than half of car accident fatalities occur at night. Weekends tend to be the most dangerous in terms of risk of car collision. Speeding and drunk driving are also the causes of more than half of car collision fatalities.
Surprisingly, the highest number of car accident fatalities occur over the Labor Day long weekend, followed by Independence Day, Father's Day, and Mother's Day. Drivers aged 21-25 are at the highest risk of suffering a fatality from a car accident, and men constitute roughly 70% of car accident deaths compared to women.
2. What is car negligence?
On average, cars are about 4,000 lb. It's no wonder that driving a vehicle is inherently a dangerous activity. That's why there are traffic laws and rules of the road — to allow cars to maneuver and move together in the safest manner. As drivers, we have a duty of care to each other, as well as our passengers, pedestrians, and cyclists/motorcyclists.
The standard by which negligence is judged is whether a reasonable driver in the same circumstances would have done (or not done) what the defendant did (or didn't do). A reasonable driver is conscious of what is happening around them on the road, pays careful attention to what they are doing and what cars and people around them are doing, keeps their vehicle properly maintained, and follows traffic laws and rules. If a departure from this norm causes a collision, that driver could be liable for any injuries or damage the accident causes to others.
That's why it is important to determine how the accident actually occurred. Was the other driver speeding, drunk, or distracted? Did they neglect to indicate what they were about to do using turn signals? Were they following too closely or forgot to check their blind spot before changing lanes on a busy highway? Being able to gather evidence to show that the other driver was negligent is an important part of the car accident claim.
3. What happens if a car causes an accident?
If you are involved in a car accident, there are a number of steps you should take to maintain safety and document the accident scene. These include:
Making sure anyone who requires medical attention gets it — calling an ambulance, for example
Pulling over to the side of the road if safe to do so
Taking photos of the accident scene and the damage to both vehicles (if possible and safe to do so)
Taking down as much information about the other car, driver, and circumstances of the accident as you can — at minimum, the license plate of the vehicle
Canvasing bystanders as potential witnesses and obtaining their contact information
Exchanging documents (license, registration, insurance) and information with the other driver
Reporting the accident to the police (if they aren't already on the scene), DMV, and your insurance provider
Seeking medical attention as soon as practicable, even if you don't think your injuries are serious
It is always recommended to seek legal advice to make sure that you are in the best position to be successful with your car accident claim and that you don't miss any deadlines or important steps. The best car accident lawyer is one who is knowledgeable about the law and the process, can answer your questions, and provide you with an honest assessment of your case and what further evidence you need to gather. They should be someone you feel you can trust.
We are happy to serve as your Rancho Cucamonga car accident lawyer. Take the best care of yourself. Contact us today for your free consultation and get us fighting for you.
EXPERIENCE * RESOURCES * RESULTS