San Bernardino's Top Car Accident Lawyer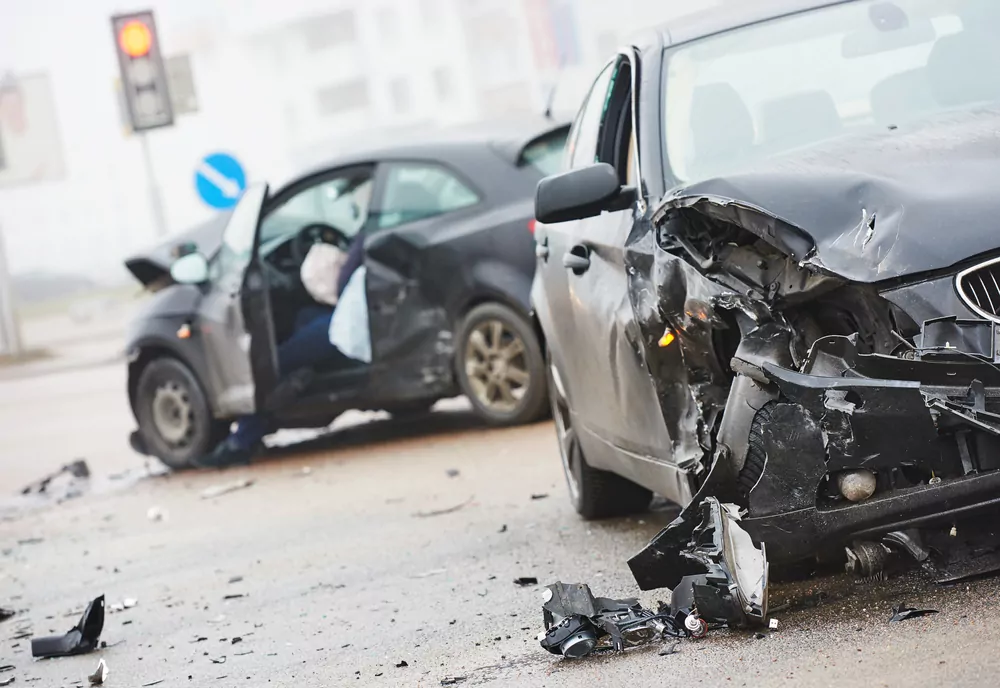 Car accidents can be physically and mentally painful situations depending on their severity. Hiring a San Bernardino car accident lawyer can make it significantly less stressful for the victim. Instead of worrying about the damages to your property or the period you will be unable to work, focus on getting better and our lawyers will do the rest.  
A Personal Injury Law Firm in San Bernardino
362 W. 6th St.
San Bernardino, CA 92401
Phone: (909) 380-7200
What kind of injuries are caused by car accidents? 
Even a minor car accident has the potential to inflict severe injuries. The intensity of the crash will determine how serious your injuries will be. For instance, injuries caused by high-speed collisions are usually more painful than those occurring at lower speeds. If you're feeling dizzy or your head hurts after a car accident, you must immediately see a doctor. Even a sore neck and back require immediate medical attention, as do severe laceration and bone fractures. Some common car accident injuries include: 
Loss of consciousness 
Soft tissue injuries
Neck and spinal cord injuries including strains, sprains, lumbar spine injuries and disc injuries 
Traumatic brain injuries
Face injuries including cuts, scrapes, bruises and teeth damage
Fractured or broken bones
Lacerations and abrasions
Internal injuries to organs like the heart, lungs, kidneys, etc.
Psychological injuries covering emotional stress, post traumatic stress, anxiety and depression
What are the most common claims in a car accident lawsuit?
Car accidents can cause serious problems for the injured individuals. Besides the physical and mental pain, financial stress is also a major concern for those involved in a car accident. Hiring a San Bernardino car accident lawyer and filing a personal injury lawsuit will help you receive sufficient compensation for the injuries suffered and losses incurred. Here are some of the most common claims you can make in a personal injury lawsuit: 
Medical costs: Medical costs involve all the expenses incurred on physically recovering from the accident. An experienced San Bernardino car accident attorney can help you claim every cent you spent from ambulance and emergency services to follow-up appointments. Expenses incurred on tests like CT scans or X-rays, surgery, medication and specialist visits can all be claimed in a personal injury lawsuit. 
Loss of present and future earnings: If a serious injury prevents you from working and stops your earnings, you can file a 'loss of income' in your personal injury lawsuit. You need supporting medical documents and doctor's assessments to show that the accident has affected your ability to work. If you have sufficient proof to show that your future income will also be affected due to your injury, you can be compensated for that too. 
Damages to property: Another major claim you can file is for damages to your property. Damages to your car or any other tangible property as a result of the accident will also have to be covered by the liable party.    
Why do I need a San Bernardino car accident attorney? 
Hiring a San Bernardino car accident lawyer will make it significantly easier for you to receive a fair compensation for your troubles. You need to focus on your full physical and mental recovery, while our lawyers work to bring home every cent you deserve. Here are three of the main reasons why you need an experienced San Bernardino car accident attorney: 
Prove liability: To file a claim, you must first prove that somebody else's negligence is responsible for your injuries. The parties involved in a car accident are likely to shift blame and make it hard to determine who is at fault. Our San Bernardino car accident lawyers will obtain the accident report and reconstruct the accident scene to solidify your claim. They will also interview witnesses and gather all the evidence they need to build a strong case. 
Evaluating your losses: Our attorneys have handled hundreds of car accident cases to understand the true value of losses resulting from them. They will not accept a dollar less than you deserve. To evaluate your losses, our lawyers will analyze your medical bills, treatment costs and loss of present and future income. You will even be compensated for the emotional pain suffered because of the accident.   
Negotiating with the insurer: Insurance companies have a reputation for minimizing their payouts. Their adjusters are skilled at low-balling unsuspecting victims and negotiating unfair settlements. Our San Bernardino car accident attorneys will not only negotiate a fair compensation with the insurer, but will also handle all the paperwork of the claim for you. Our lawyers will look out for your best interests and fight for the compensation you deserve. 
When to call a San Bernardino car accident lawyer? 
Ideally, you should be calling a San Bernardino car accident attorney immediately after a car accident. However, here are some situations under which it is highly recommended to call us: 
You have suffered injuries 
The other party contests liability
Evidence is needed 
The accident took place in a protected zone 
The police report is not accurate
The insurer of the other party refuses to settle your claim
You are not compensated fairly by the insurance company 
Hiring an experienced car accident attorney will not only help you receive a fair compensation, but will also keep you away from the stress involved with the claim. 
The deadline to file lawsuits after a car accident 
Under the California Code of Civil Procedure, a victim of an accident has up to two years to file a lawsuit against the offender. Failure to comply with this statute of limitations will mean that you lose your chance of receiving compensation for your injuries or losses. 
Contact Krasney Law To Speak With A San Bernardino Car Accident Lawyer
If you are a victim of a car accident in San Bernardino, you must first call 911 and inform the authorities. You must then report the accident to your insurance company before calling a lawyer. Given the legal nuances and court dates involved with a car accident case, our experienced San Bernardino car accident attorneys at Krasney Law will take care of all legal proceedings for you. You just focus on your recovery.  
EXPERIENCE * RESOURCES * RESULTS