Moreno Valley Car Accident Lawyer
Moreno Valley's Top Car Accident Lawyer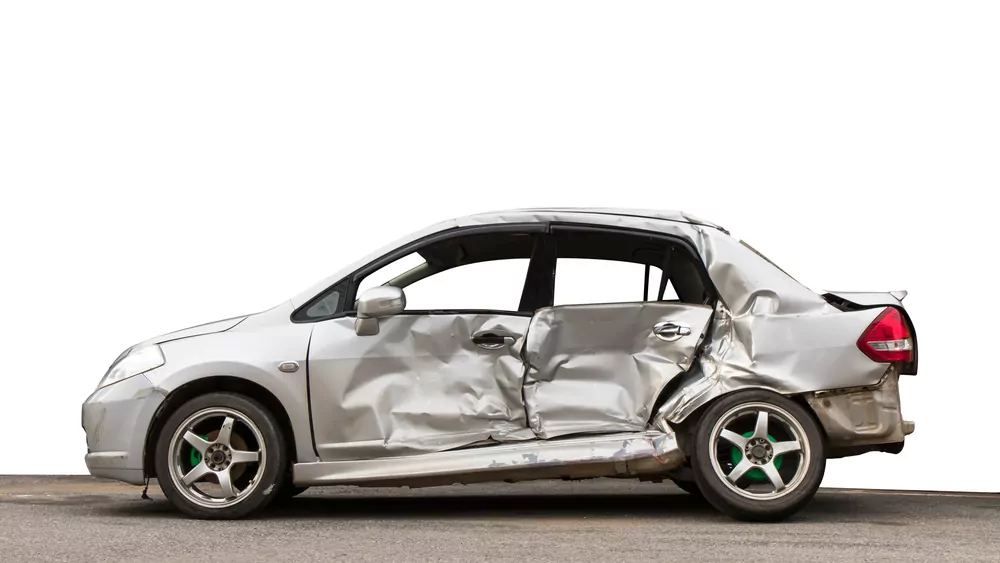 Unfortunately, car accidents happen every day, even when we take all the necessary precautions to avoid them. Having been involved in a car accident, you may be wondering if you need a Moreno Valley car accident lawyer. The answer to this question depends on a number of factors, including how brutal the accident was, the insurance provider's reaction, and any physical trauma you might've suffered.
If you were in a minor car accident with no injuries and the other driver's insurance company is cooperating, you likely won't need a lawyer. However, if the accident was more serious, or if you're having trouble getting the insurance company to pay what you're owed, you may need to hire a car accident lawyer.
An attorney can help you navigate the legal process, negotiate with insurance companies, and, if necessary, take your case to court. If you've been seriously injured in a car accident, you may need to file a personal injury lawsuit to get the compensation you deserve.
How Can The Damages And Injuries Impact You And Your Family
The damages and injuries from a car accident begin impacting your life right away. We will help you:
Get the best medical care for your injuries and get your medical bills paid.
Obtain reimbursement for out-of-pocket expenses.
Recover lost income and wages due to your inability to work.
Retrieve your car from the tow-yard and/or have it repaired or replaced at the top replacement value.
During your initial consultation, our Moreno Valley car accident lawyers will tell you how much your case is worth. We'll explain your options for recovery and explain how we will fight to get you the maximum recovery possible.
Do you need an injury attorney in Moreno Valley?
Hiring a Moreno Valley car accident lawyer isn't something you plan ahead for. Accidents and injuries happen when you least expect them. When they do, you need a top car accident and injury law firm to represent you. Krasney Law is a full-service Moreno Valley California personal injury law firm with a long record of success. Our clients trust us to fight for their rights and get the best possible results for their cases.
Why we are the right firm for you:
We have in-depth experience handling a broad range of personal injuries and wrongful deaths occurring from car accidents.
Medical bills begin mounting quickly after a car accident. We act quickly to help get your medical bills paid so you can get back to normal life as soon as possible.
We give your case the personal attention it needs instead of handing it off to someone else.
If you're confined to the hospital or at home, we come to you, often on the same day you call.
We are highly knowledgeable and experienced in California's personal injury law, and we serve clients statewide.
We know how to negotiate with insurance companies to get you the best settlement for your case.
If we don't recover any money for you, you never pay a fee.
How Our Best Moreno Valley Car Accident Lawyers Can Help You
When another driver causes your injuries due to their negligence or recklessness, you have the legal right to compensation. Without a knowledgeable Moreno Valley car accident lawyer to represent you, you might not get the compensation you need and deserve. Hiring the right attorney immediately following the accident ensures you get the legal representation you need to achieve a fair outcome.
Choose the Aggressive Attorneys at Krasney Law
No one ever wants to find themselves in a situation where they need legal assistance. But if you do, you want to make sure you have the best possible representation. The attorneys at Krasney Law are aggressive and will fight for you every step of the way. We have a proven track record of success and will work tirelessly to get you the outcome you deserve. Contact Krasney Law today for a free consultation, and let us help you take on the legal challenges you're facing.
If you are injured in a car accident in Moreno Valley, contact Krasney Law. We will come to your location to discuss your case and your options with you.
Moreno Valley is the largest county in the country. It is heavily populated, and there are many family-friendly attractions and tourist destinations. Beautiful scenery and a diversity of attractions mean that Moreno Valley has more than its fair share of car accidents. This is especially true during the winter months when the winding mountain roads become more hazardous.
Common Causes of Car Accidents in Moreno Valley
Car accidents are one of the leading causes of death and injury in the United States. In 2015, there were over six million car accidents, and over 35,000 people died in them.1 That's an average of one car accident death every 14 minutes.
There are many different factors that can contribute to a car accident. Here are some of the most common causes:
1. Distracted Driving
Distracted driving is any activity that takes a driver's attention away from the road.
According to the National Highway Traffic Safety Administration (NHTSA), distracted driving was a factor in 10% of all fatal crashes and 17% of all injury crashes in 2015.
2. Drunk Driving
Drunk driving is one of the most dangerous things you can do on the road. It's estimated that a drunk driver is on the road somewhere in America every two minutes.
In 2015, nearly 10,000 people were killed in drunk driving accidents. That's one every 51 minutes.
3. Speeding
Speeding is one of the most common causes of car accidents. In 2015, speeding was a factor in 27% of all fatal crashes.
4. Weather Conditions
Bad weather can make driving more difficult and dangerous. Rain, snow, and ice can make it hard to see and can make roads slick.
5. Road Conditions
Poorly maintained roads can also be a factor in car accidents. Potholes, loose gravel, and other road hazards can cause drivers to lose control of their vehicles.
6. Mechanical Problems
Sometimes, car accidents are caused by mechanical problems with the vehicle. This could be something as simple as a blown tire or something more serious like a brake failure.
7. Animal crossings
Hitting an animal that crosses the road can cause serious damage to your vehicle and can even be deadly. In 2015, over 200 people were killed in accidents involving animals.
8. Fatigue
Driving while tired can be just as dangerous as driving drunk. It's estimated that fatigue is a factor in 100,000 accidents each year.
9. Inexperienced drivers
Inexperienced drivers are more likely to be involved in accidents than those with more experience. This is especially true for teenage drivers.
10. Aggressive driving
Aggressive driving, such as tailgating, cutting off other drivers, and road rage, can lead to accidents.
If you're involved in a car accident, it's important to seek medical attention right away, even if you don't think you're injured. Some injuries, such as whiplash, can take days or weeks to appear.
What Evidence do I Need to Bring for My Case?
If you've been in a car accident, you may be wondering what evidence you need to bring in order to prove your case. Here are some things to keep in mind:
Photographs of the accident scene can be very helpful. Be sure to take pictures of the damage to both vehicles, as well as any skid marks or other evidence of what happened.
Witness statements can be very helpful in proving your case. If there are any witnesses to the accident, be sure to get their contact information so that your attorney can speak to them.
The police report from the accident can also be very helpful. This will include information from the responding officers as to what they saw and who they believe is at fault.
Your own statement about what happened is also important. Be sure to write down everything you remember about the accident, as well as any injuries you sustained.
Finally, any medical records or bills related to the accident will also be helpful in proving your case. Be sure to keep all of these documents in one place so that your attorney can easily access them.
Contact The Moreno Valley Car Accident Lawyers Today!
Anyone who has ever been in an accident knows the confusion and horror that occur. The resulting injuries or wrongful death can impact an accident victim's quality of life long after the accident occurs. The car accident lawyers at Krasney Law will treat you with the compassion and guidance you need during this difficult time.
Moreno Valley's leading accident attorneys are here to help.  We will be there from the time you make the first call until after you receive the fair compensation you deserve.
EXPERIENCE * RESOURCES * RESULTS