According to California law, for a motorized vehicle to legally drive on the street, it has to be covered by liability insurance. It doesn't matter if you've been driving for two decades and never had an accident – it is still compulsory. Besides, you never know what might happen and if everyone on the road is as experienced as you are.
California is a "Fault" state, which means drivers are held financially accountable for the effect of any accident they cause. But it isn't necessary for drivers to have no-fault insurance. Nor is it compulsory to have PIP insurance. However, with the peace of mind, it offers if an accident were to happen – it is definitely worth the small extra cost.
To help you decide whether you want to add personal injury protection to your motor vehicle insurance plan, here is everything you need to know about PIP insurance.
What Is Personal Injury Protection?
Also known as PIP insurance and sometimes Med-Pay, it is a type of insurance that covers medical expenses for you and your passengers if you are involved in an accident – regardless of who caused the accident. Depending on your insurance provider and/or specific policy, there are several things that a Personal Injury Protection policy may cover. These usually include:
The costs of personal medical treatment (for you and your passengers)
Compensation for lost wages if you're unable to work due to your injuries
Coverage of funeral expenses for any of the individuals specifically listed in the policy should an accident cause their death
There are 13 states, including Florida, Kentucky and Kansas, where persona injury cover is mandatory. As we've mentioned – California is NOT one of these states. One thing you should be aware of is that if you are involved in an accident in California, having PIP insurance can prevent you from needing to go through the fuss of filing a personal injury claim.
So if your injuries are minor, or arguing your case in court would cost you more than you're likely to get, then PIP insurance still has you covered. If you take out PIP cover in the state of California, your policy may be valid in other states as well. Neither of these is guaranteed, though, so discuss it with your insurance broker and a lawyer to be certain!
What Is the Benefit of Having PIP Insurance?
When things are financially tough, as they can often be, the added expense of personal injury protection can be hard to justify – even if the additional cost is only a tiny amount. There are many reasons why it is completely worthwhile to have it, though, and here are just a few of the highlights:
Pays Out No Matter Who Is At Fault
Whether the other vehicle(s) involved in an accident caused it, or you did, or it was caused by circumstances outside of your control (such as black ice) – PIP insurance always provides essential compensation. Some policies have limits on how much and what is covered, but you can discuss this with your broker.
PIP Policies Pay Out Faster Than Third-Party Insurance
A personal injury claim can take months to be settled and paid out. However, PIP insurance is designed to pay out as quickly as possible. This is especially true if there are medical expenses involved – making sure accident victims receive the payments and benefits necessary to ensure they receive the best care is the whole reason these policies exist.
Pays Out No Matter the Result of an Investigation or Lawsuit
Sometimes an insurer will claim that who is at fault for an accident is questionable, and only pay out part of a claim or refuse to pay out altogether. And if you don't have enough evidence proving that another party was responsible, then you could end up seriously injured and struggling to survive financially.
The same principle applies if you file a personal injury lawsuit and can't prove to a judge that the person you're filing against is at fault. But PIP cover ensures that even if an accident was completely your fault, or the facts can't be proven either way, your medical expenses will be covered.
Covered for Accidents Even When At-Fault Driver Is Underinsured or Uninsured
Some insurance policies already provide additional cover for if you happen to be involved in an accident with someone who is uninsured, or if the insurance they have doesn't cover all the costs/damage they are liable for and they're unable to cover the balance. Sometimes it is an optional add-on that most people aren't aware even exists.
But with PIP or Med-Pay, this is irrelevant as your medical expenses will be covered regardless of the other party's insurance coverage.
Covered for Hit-and-Run Accidents
If you are injured in an accident with a hit-and-run driver, the only way that anything can be done about it is if the police find them and bring them to justice. And even if they are found, there is still the possibility that their liability insurance is a problem. And, as they're likely going to jail for leaving the scene of an accident, this means even a civil suit won't help much.
But with PIP insurance, you don't have to worry about what may or may not happen because your medical expenses are covered regardless.
Your Passengers Are Also Covered
All of those same concerns you have about being able to pay for your own medical care if you're ever in an accident are the same as your concerns about any passengers you may have in your car. And if your passenger happens to be your children, then it is multiplied tenfold. So if all you want is peace of mind that your closest friends and family won't suffer because of the financial costs an accident can cause, then PIP insurance is worthwhile.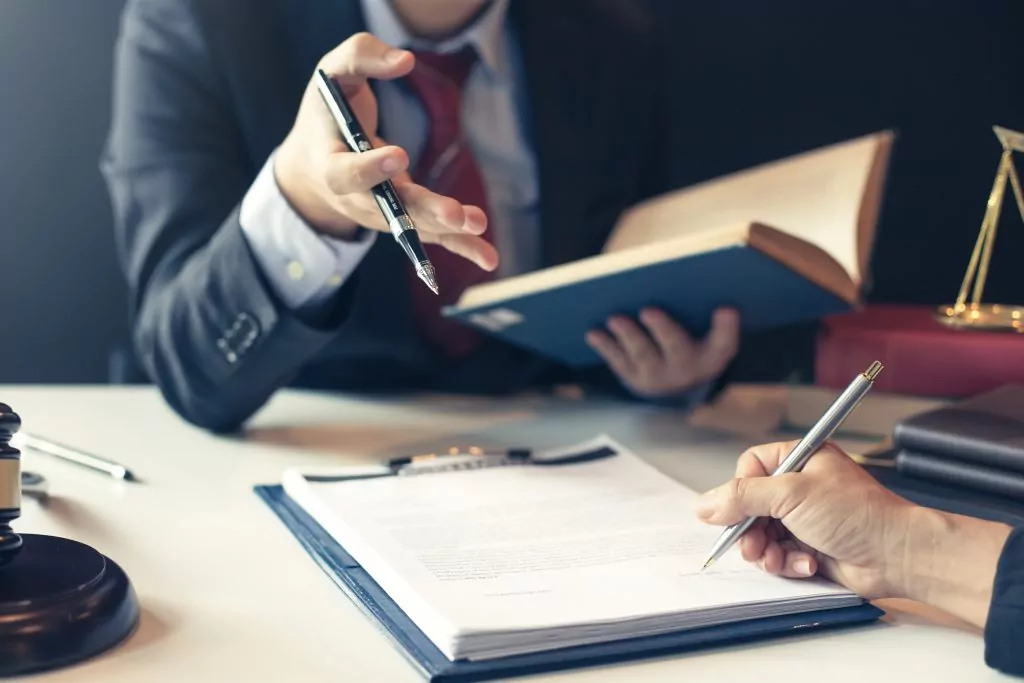 Are There Disadvantages with PIP Insurance?
Because we want you to be fully prepared, we're going to be honest with you – personal injury insurance can be an expensive additional monthly cost. The compensation you receive from a personal injury protection policy will also probably be a lot less than what you might get from a personal injury claim.
One reason for this is that there is no compensation for "pain and suffering" with a PIP claim. However, if the person who caused the accident doesn't have proper insurance coverage or the financial means to pay out a personal injury claim, then you still won't be compensated.
At the end of the day, Med-Pay coverage is essentially "guaranteed" coverage. This is an important consideration.
What Does Personal Injury Protection Cover?
There is no definitive list of what may be covered by a personal injury protection policy. It also varies from state to state depending on what each one believes is fair and reasonable as well. One example of this is the fact that acupuncture is not considered a permissible medical treatment according to PIP-related laws in California, but it is acceptable in Utah.
The type of costs personal injury insurance may cover can include, but are not necessarily limited to:
Ambulance costs
Costs associated with a visit to the ER
Doctors bills (only for care related to injuries resulting from the accident)
Hospital bills
X-rays and MRIs
Additional short- or long-term care (such as a home healthcare aide)
Prosthetics
Dental expenses (if the damage was caused by the accident)
Funeral expenses
Policies will differ from provider to provider, and there is some difference between simple Med-Pay coverage and comprehensive PIP coverage, so do your research. Ask as many questions as you need to, decide what you most want to be covered in the event of an accident and what your budget is and choose accordingly.
How Does PIP Coverage Work?
If you are injured in a motor vehicle accident, then the wisest option is often to use your PIP benefits to pay for your medical expenses before you claim from your other insurance. If you happen to live in a no-fault state where PIP insurance is mandatory, then you can't claim from your health insurance until after you've filed a PIP claim.
Even if you don't live in a no-fault state, such as California, there are benefits that PIP insurance can offer that your health insurance doesn't cover. These include things such as compensation for wages lost due to an accident-related injury and even funeral expenses.
Personal injury protection claims usually need to be submitted within a certain timeframe of an accident occurring. This can also vary by provider, but it's best to always report an accident to your insurance provider as soon as possible. The main reason for this would be to get the process started so you can receive your benefit sooner. But, it also allows you to answer questions about whether a treatment is absolutely necessary because the details are fresh in your mind.
To submit your initial medical bills to your insurer as you receive them, and get them paid as quickly as possible. If your treatment for accident-related injuries continues, then submit supplementary claims. Remember that while urgent care immediately after an accident is usually covered, you may need to get ongoing non-urgent care pre-approved.
What Is the Difference Between PIP and Bodily Injury Liability Insurance?
Bodily injury liability insurance and personal injury protection are nearly identical, so it's understandable why some people think they are the same thing. But when you find out that bodily injury liability coverage is mandatory in California and PIP is not, things start to get a little bit confusing.
Both of these types of policies cover ambulance fees, surgical fees, medical bills, lost wages, and rehabilitation services. However, there are three significant differences between PIP insurance and bodily liability insurance.
PIP insurance is not compulsory, bodily liability insurance is.
The minimum PIP coverage you can buy is $1,000 for each person injured in an accident, while bodily liability insurance must be a minimum of what is known as "15/30" insurance according to California law. This means it covers $15,000 for bodily injuries or the death of anyone person or up to a maximum of $30,000 for the wrongful death or bodily injury of everyone involved in the accident.
The final difference is the most important one, though. PIP insurance covers any injuries that you or the passengers in your vehicle sustained in an accident – regardless of whose fault the accident was. Bodily injury liability pays the same or similar benefits to anyone injured or killed in an accident that the policyholder caused. This could be the driver and passengers in another vehicle, as well as innocent passengers in your vehicle.
Do I Need a Personal Injury Lawyer After a Car Accident?
Insurance adjusters work for the insurance company they represent. And it is in the insurers' best interests that they find someone else liable for any damages. If they find that they are liable to pay, they're not interested in making sure you get the largest possible settlement.
Hiring a California car accident lawyer is the best way to make sure that your interests are protected at all times – no matter who is at fault, and whether you're dealing with an insurance company or a personal injury lawsuit.
A personal injury lawyer will investigate the accident themselves and make sure they have every fact they need to fight your case. If you need medical care, they'll make sure you get it. If you need to file a personal injury claim because your insurance doesn't cover all your medical expenses, they will make sure they have everything they need to get you the treatment you need.The caring team at Krasney Law has years of experience dealing with all manner of personal injury matters. So, contact us today if you have any questions and to find out how we can help you protect your interests both now and in the future.