After a grizzly car accident in San Bernardino resulting in injuries or fatalities, the last thing on your mind might be how much your case is worth if you're focusing on recovery.
It's only when you're faced with mounting medical bills and the prospect of dealing with both your pain and living expenses that you might wonder, "What is the average settlement for a car accident?"
The good news is that there are a number of factors that decide how much a particular case is worth. You may not even realize all the instances of loss and damage you can claim.
The bad news is that these factors make it difficult to calculate the exact amount unless you're working with a legal firm experienced in auto accident case law. Attorneys at Krasney Law pull back the curtains on just what you can expect from the average settlement for a car accident in San Bernardino.
I've Been Injured in a Car Accident — What Now?
You're going to learn exactly what you should do next — and how the state of California has laws that protect your rights in the case of a motor vehicle accident.
In San Bernardino, California, car accidents happen all too often. In 2019 alone, 320 people died and 15,785 people sustained moderate to severe injuries.
The numbers obscure the true pain and suffering people face when they're injured in a motor vehicle. The CDC estimates that the full impact of motor vehicle accidents is a steep price to pay.
For every one individual killed:
Nine people are hospitalized
88 people need to be treated in emergency departments
Whether the cause is distracted driving, driving under the influence, road rage, excessive speed, or pedestrian inattention (to name a few), car accidents in San Bernardino are becoming increasingly common.
Quick Facts About Car Accidents in California
Before you learn about your next steps, you need to know the basic requirements of the State of California for motor vehicle issues. Use this section's information as a checklist to help make sure you're covered — and to know what to look for if you're ever involved in a car accident.
1) Yes, You Need to Report a Car Accident in California
Do you need to report a car accident in California? The answer is yes if:
Damage exceeds $750
Anyone is killed or injured
Failure to report could result in:
A misdemeanor hit-and-run charge (for only property damage)
A felony hit-and-run charge (for injury to a person)
2) California Car Insurance Laws Have Minimum Requirements for All Drivers
One of the greatest obstacles to getting your average settlement for a car accident might be due to underinsurance.
That's why it's so important to carry liability insurance policies with the following coverages:
At least $15,000 for injury or death to one individual
At least $30,000 for death or injury to more than one person
At least $5,000 to cover property damage
Tip: In California, being found at fault for a car accident doesn't deny you from a damage award. Even if the court finds you 70% at fault, they may still award you 30% of a jury damage award.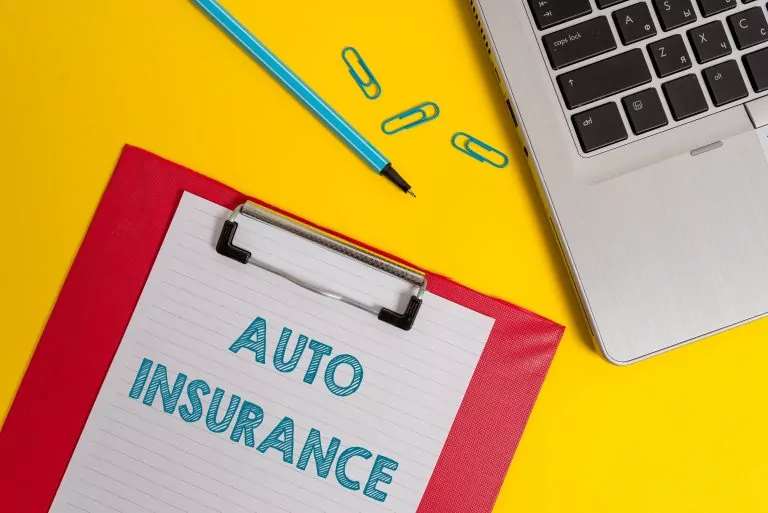 3) The Average Car Accident Settlement in California Covers…
Typically, settlement amounts don't exceed the at-fault driver's insurance policy maximums. However, your attorney can still help you file a claim from insurance providers if you were seriously injured. This settlement amount should include:
Current (or past) and future medical bills
Pain and suffering
Loss of income or wages because of time away from work due to recovery
Loss of consortium (when you're deprived of the benefits of a family member)
At-home care
4) How Long After a Car Accident Can I File a Claim in California?
For personal injury claims due to a car accident:
You have two years to file a claim
For property damage claims:
You have three years to file a claim to cover any out-of-pocket expenses
Before You Get a Settlement for a Car Accident in San Bernardino
What you do right after a car accident in San Bernardino will give your attorney grounds to negotiate for a high settlement amount. It also ensures that you remain safe and that you're following the law.
Step #1: Assess Your Injuries
Obtain medical care right away. You'll need to carefully follow your primary care physician's direction — not only for your health, but also for the purposes of your claim. If you eventually file a lawsuit, you'll need to show proof of your injuries and proper care.
Step #2: Call the Police, If Needed
Property damage over $750 and injuries to another person require that you stay at the scene and call the police right away.
Step #3: Document the Scene As Thoroughly As Possible
You can help your attorney's investigators by collecting as much proof as possible right after the accident. This includes:
Pictures of the damage
Any traffic signals violated
Your injuries
The other party's injuries
Any videos of the aftermath
Witness statements (if people saw what happened and stick around to help)
Memories fade and evidence gets lost. Immediacy is best when it comes to documenting the details of a car accident.
Step #4: Exchange Information
Next, exchange insurance information and contact details with the other party. Do the same for any witnesses.
Step #5: Do Not Admit Guilt
Do not make any statements that indicate that you feel you're responsible. You can try to file a claim on your own, but this is where your attorney can help you with both paperwork and dealing with insurance companies that don't want to necessarily pay out what they owe you.
Do I Need a Car Accident Attorney Right Away?
Some individuals involved in a car accident in San Bernardino feel that they can at least file their claim and get the paperwork started themselves before they consult a lawyer.
They feel like filing a suit is out of the question because they can "handle it" or that it's "too messy."
The reality is not getting an attorney involved is what makes things messy. Imagine receiving an answer from your insurance provider that basically denies your claim.
It's not just about being overly cautious. At Krasney Law, our team has seen a whole smorgasbord of issues crop up in the aftermath of a San Bernardino auto accident.
These include:
Police reports that vary wildly from your own documentation (and experience) of the events in question — especially if the other party is at fault
Fatalities
Injuries you've sustained that affect your ability to work even if the onset is delayed (such as pinched nerves)
Clear cases of fault lying with the other party due to negligence
You still have outstanding bills directly connected to the accident
When you look at the cost of traffic deaths, you'll understand why insurance companies want to keep their payouts low. Motor vehicle deaths alone cost the state $3.40 billion in 2018.
Even your own insurance company will always put their interests first before your own.
So, of course, the other party's insurance company is even less willing to pay you. You may experience issues like:
Denying you coverage (even though you've paid your premiums)
Denying your claim outright with no explanations
Failing to pay in a timely manner (or paying way too little)
If they can't keep the cost of their claims down, they'd go out of business. So the insurance provider uses settlement tactics to try and pay out as little as possible.
That's why getting an attorney to fight for your settlement matters so much. They're not here to inflate the numbers — it's your attorney's job to ensure that insurance providers pay you what you deserve.
How Do Car Accident Settlements Work in California?
A typical car accident settlement in California is a legal agreement. You're agreeing to drop a lawsuit and, instead, you're accepting damages (which is a payout of a decided-upon, fair amount).
The opposite of a settlement is a case going to trial and ending with a jury verdict. In California, as with many other states, there is a period of mandatory mediation in which you have to have a few settlement conferences before going to trial.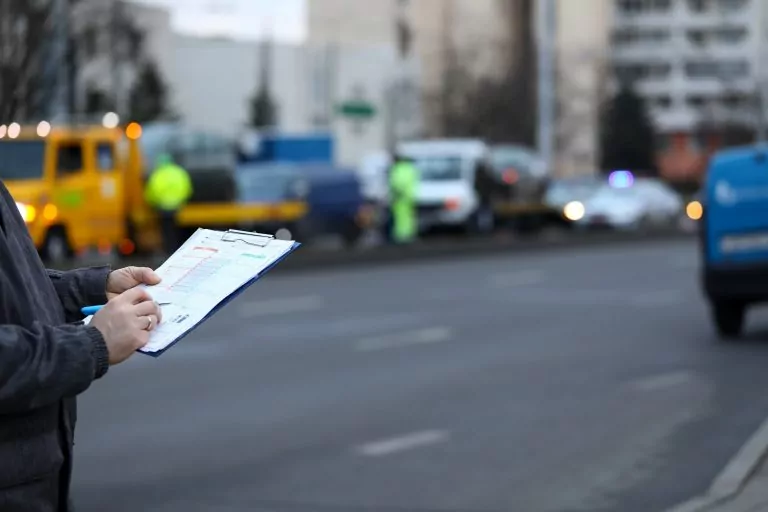 How to Calculate the Average Settlement for a Car Accident
Many attorneys will tell you that there's no such thing as an average figure because there's no such thing as an average case. Car accidents in San Bernardino, though numerous, are unique.
What's more, there's no telling what factor an insurance provider will multiply your medical bills by. Some providers take your final bills and multiply by a factor of two while others go by a minimum of four.
This is to account for any future medical expenses you pay — which, of course, depends entirely on your physician's determination of your health and the anticipated or recommended courses of treatment.
That being said, there are a couple of formulas you can use to estimate the amount.
Employed
(Work hours missed x hourly rate) + (Medical expenses x 4)
If you missed 280 hours of work and you get paid $35/hour, that's a loss of income of $9,800. Let's say your medical expenses, both current and future, sit at $20,000. That's $80,000 plus the loss of income. Your total minimum would be around $89,800.
This is where having an experienced car accident attorney in San Bernardino makes all the difference. This figure could easily rise to $209,800, given the right combination of factors, your lawyer's experience fighting for personal injury settlements, and future medical costs.
Unemployed
Medical expenses x 4
If you're unemployed, it's simple: You don't have any loss of wages to account for, so your medical bills are what the "other side" will focus on.
If you have $20,000 in medical bills, that puts your potential settlement at a minimum of $80,000.
However, let's say that there's a reason you're unemployed — perhaps because you're the primary caregiver of an aging parent or because you were laid off. Your attorney may incorporate these life circumstances as a justification for a higher settlement amount. So the average settlement amount for the accident might rise to $100,000.
Read on to learn more about the factors that determine what your car accident injury case is worth in San Bernardino.
Self-employed
Here's how you roughly estimate the formula for self-employed individuals:
(Gross income – Expenses) + (Current/future medical expenses x 4)
Self-employed individuals have to base their total income lost on their gross income from the previous tax year. For our example, let's make it a modest $40,000.
Next, look at your expenses from last year. This is the amount you'll use to subtract expenses you would've incurred if your accident did not prevent you from working. Let's say this figure is $10,000.
Add this total amount to the estimated amount of current and future medical expenses. In this example, we'll keep the medical expenses steady at $20,000.
Your total minimum settlement would be around $110,000. With the help of your attorney, however, your award amount could rise to $230,000.
Factors Affecting the Average Settlement for a Car Accident
Now that you know the rough way insurance companies calculate the average settlement for a car accident, consider the factors that affect the precise amounts. Some of these factors are precise, quantitative measurements that you can add up.
Others are more subjective, non-economic, and almost qualitative in nature — for example, how can you truly quantify pain and suffering experienced through a monetary figure?
That's when it comes down the skill and expertise of your lawyer. You see, it's not just about fighting for more, but fighting for what's right.
Cost of Medical Treatment
Medical expenses, both current and future, will be the most expensive bills a car accident victim will have to face.
Cost of Personal Property Damage
This is the cost of fixing or replacing your vehicle — especially if you can't work anymore and so can't afford to do so yourself.
Lost Wages and Living Expenses
Speaking of being unable to work, lost income is also a huge factor. Travel expenses to and from doctors factor into this assessment.
Damages From Pain and Suffering
If you're a victim of a car accident, you may experience further physical, emotional, and psychological pain and suffering. That makes you entitled to recover some amount that captures this life-altering experience.
Think about it: If you have permanent impairments because you can't work a job or need to seek new employment or further training to pay your bills, don't you deserve to be compensated for this added stress? Pain and suffering also includes:
Spinal injuries
Losing the ability to walk or run
Serious, lingering pain from injuries
Permanent disfigurement
Punitive Damages
This is where your attorney will look at the other party's negligence. Remember, in California, you can be awarded damages even if you're ruled to be the one at fault. Of course, the amount of damages rises or drops with the percentage of being found as the one to blame for the accident.
Punitive damages are when your actions are grossly negligent (texting and driving, or driving drunk, for example).
Injured in a Car? Call Krasney Law.
There's no denying it — a car accident can completely change your life. A routine day or run for groceries can be the beginning of a fight for your life. Recovering and living your life to its fullest again may be an uphill battle — but it doesn't have to be a solitary one.
With the expert car accident attorneys of Krasney Law at your side, your car accident in San Bernardino can also be transformative in a positive way. Allow us to fight for fair compensation and get you the settlement amount you deserve. With your willpower and determination, you've got what it takes to recover from your car accident injuries. And with our expertise and legal experience, we can help make the road to recovery a smoother ride. Contact our offices to schedule a consultation today and learn about what your settlement offer could be.